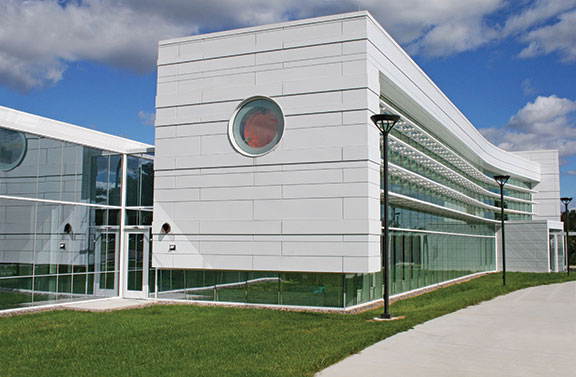 It's already opened its doors to patients.
The University of Missouri-St. Louis College of Optometry will hold a grand opening celebration on Nov. 4 for its new patient care center.
It's a $17 million structure that includes space for community eyecare as well as clinical research and education, the St. Louis Post-Dispatch reports.
The two-story building consists of 48,000 square feet, with 13,000 square feet designated for "future community partnership opportunities," according to the newspaper.
HOK, a St. Louis-based company, designed the building. The center has already opened its doors to patients.
"The new Patient Care Center is more than a beautiful and welcoming building," Larry Davis, dean of the college, said recently. "The design incorporates features that facilitate effective workflow, technology and collaboration among providers. The compassionate care provided by our staff, students and faculty is consistently rated high by patients. Now we have a facility commensurate with that work."
Read more at the St. Louis Post-Dispatch.