A staff person has a personal issue with a patient. Where does the manager draw the line? Gina, the managing...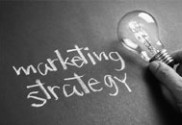 You can now host a trunk show. (Press Release) DAYTONA BEACH, FL – Humans dump the equivalent of a garbage truck of plastic into the ocean every minute, and one in four fish tested has plastic...
They're launching 3 presets. (Press Release) FOOTHILL RANCH, CA -- Oakley and VSCO, an art and technology company, announced a new partnership with the launch of Oakley Presets on the VSCO...
It's just a few miles from NYC. Safilo's new North American headquarters is in Secaucus, NJ. It takes up two floors of a 10-story building. PADUA/PARSIPPANY, NJ – Italian eyewear company...
Men's frames account for almost half of the eyewear pie, but let's be honest: We often focus more on the women's...
A new COO has been named. DULUTH, GA -- National Vision Inc. announced the planned retirement of Bruce Steffey, president and chief operating officer, effective Sept. 1. Upon Steffey's retirement,...
It also includes sales offices and a warehouse. AGORDO/MEXICO CITY -- Blackfin has opened its first single-brand showroom in Mexico City. The showroom arose through the partnership between Nicola...
Uber Optics Petaluma, CA A striking visual imagination, a passion for photography and design, and some patient kids...
Here's how it might play out. The folks at Visian ICL noticed that big-screen heroes and villains often seem to have...
Winners will be honored on Oct. 13. (Press Release) Each year the American Academy of Optometry recognizes distinguished individuals who have made countless contributions to advancing the...