Investments are tricky. I recently listened to a very successful investor being interviewed about the stocks he planned...
I know what I look for in a general practitioner. I want to be heard. I want to know that I have the attention of my...
At this point, everyone and their mother has heard of Bitcoin, even though no one seems to be able to really...
Every day of your practice you create a health record of the patients you examine and prescribe for. You meticulously...
There is rarely advice that applies to the entirety of a population, certainly very much that applies to all eyecare professionals. It is either a conflict for big box employees or for the private...
At the time of my writing this, INVISION put out a story on their website, "These Were the Most Popular Eyecare Stories of 2017" (invmag.us/031801). I was taken by surprise that an...
In an issue about revolutionary ideas, what's so "rebellious" about features and benefits in the selling...
A good friend, Kyle, shared his last optometric experience with me at a party. He said his doctor and staff "were so...
What the EyeCoach Selling System does, more than anything else, is to lead your patients to make decisions (regarding...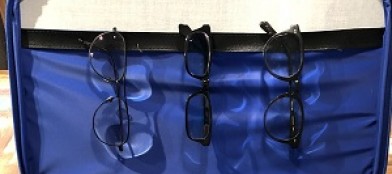 You're getting ready for five to seven days in NYC! You want to look your best, so you pack clothes...