We are not "financial advisers." I graduated college a couple of months ago and it was awesome! I'm on my way next...
In this era of social networking, sometimes we forget that grassroots marketing is still hugely beneficial for sparking...
It's likely been a month since you promised yourself you'd do things differently this year. The start of a new...
Imagine you're in one of my EyeCoach workshops and I'm up front with a hat in hand. I say, "Inside this hat are...
There is a Youtube video called "The Backwards Brain Bicycle" (invmag.us/01173) that demonstrates what happens when you mechanically change one thing on a bicycle — on this bike when you turn...
To move your business to the top of a search return, you can't do it all on your own. SEO is a multi-factorial formula, and even if you follow every tip from last month (invmag.us/021704) about...
If you've been reading my column for INVISION for the past two years, you may have noticed I haven't written anything lately. It's not that I didn't want to, or that INVISION didn't want me...
Is your team taking time to goof off together? Trust, communication, flexibility and empathy for co-workers make strong teams — but you can't train for these things like you can train people to...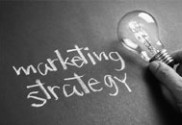 In the optical world, we talk a lot about effective marketing. It's is a substantial growth driver, whether via nontraditional advertising, unique partnerships, influence marketing or digital...
I love the story about the little boy who fell out of bed in the the night. Hearing his screams, the mother ran in and asked, "What happened?" Through tears the little guy replied, "I guess I...