I know what I look for in a general practitioner. I want to be heard. I want to know that I have the attention of my doctor and feel comfortable that my treatment plan isn't based on generalities...
Investments are tricky. I recently listened to a very successful investor being interviewed about the stocks he planned to invest in during 2018. After giving a list of fairly traditional and...
At this point, everyone and their mother has heard of Bitcoin, even though no one seems to be able to really explain it. It all seems to come back to a vague notion of this thing called...
At the time of my writing this, INVISION put out a story on their website, "These Were the Most Popular Eyecare Stories of 2017" (invmag.us/031801). I was taken by surprise that an...
In an issue about revolutionary ideas, what's so "rebellious" about features and benefits in the selling...
A good friend, Kyle, shared his last optometric experience with me at a party. He said his doctor and staff "were so...
What the EyeCoach Selling System does, more than anything else, is to lead your patients to make decisions (regarding...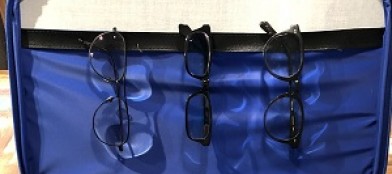 You're getting ready for five to seven days in NYC! You want to look your best, so you pack clothes...
Google "When should I post on Facebook?" and the range of different answers will have your head spinning. The...
Corporate optometry can be a great career for the young entrepreneurial OD. There is a plethora of wonderful opportunities for the ambitious and the ability to pursue multiple locations....