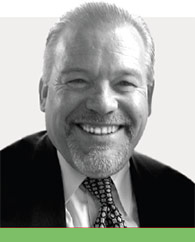 Recruit, train and lead your staff to succeed in independent eyecare
This article originally appeared in the March 2015 edition of INSTORE.
---
In the past two issues of INVISION, we talked about how location and inventory are key to any successful eyecare practice. Now, we've come to the third — and most important — key to your success: people. Whether you're just starting out or adding staff, the ability to recruit, train and lead a talented team of professionals is a skill that can be learned and will make the difference between a high-performance practice and a mediocre one. Let's look at these three skills:

RECRUIT THE BEST. Just as sports teams take great care in who they recruit, you must draft the right people for your team. And some skills cannot be taught, so they are the skills for which you must recruit.

Attitude: You want a team with a strong, positive attitude — people who take responsibility for themselves and their performance. Vision care is a people business, so recruit people who like and enjoy serving others.

Work ethic: You need people who have a strong work ethic, who show up early and are willing to stay late, and who constantly look for ways they can add value to your patients and your practice.

Smarts: Recruit people who can understand circumstances and make judgments in how things should be handled. And you want initiative; don't hire people who will wait to be told what to do.
---
"Make the difference between a high-performance practice and a mediocre one."
---
TRAIN AND EDUCATE.

Most offices do not invest the time or effort necessary to adequately train their team members. Education is a continual process and each team member should have an annual, personal development plan that is discussed and written down. As a new member joins your team, he should have a structured orientation and training schedule for the fundamentals of the position for which he is hired, regardless of how many years of experience he had with a previous employer. You want to make sure he is trained to your expectations of product and technical knowledge.

BE A LEADER. Once recruited and trained, your team needs leadership. This is your responsibility, and there are three basics to know.

Modeling: People do not do what they are told, they do what they see. As the leader, you set an example by your own attitude and behavior. If you are unhappy with the way your team conducts itself, look in the mirror. If you want them to arrive on time, you need to be on time. If you want them to work hard, you demonstrate your commitment to going the extra mile.

Motivating: Early in my career I was told, "People will do for love what they will never do for money." If you want a high-performance team, they must know that you care about and for them. You demonstrate this through providing a culture of security and ongoing recognition.

Mentoring: If you have smart team members who have great attitudes and work ethics — and they've put time and effort into becoming proficient in the product and technical areas required in a high-performance practice — they will want to grow professionally. This is good: You want people who desire to be better, and as an effective leader, you provide that mentorship. Think of yourself as a teacher and a coach who wants to continually improve the capabilities of your team.

In sports, we see championships won by teams that believe in themselves and their leader. The same can be true in business — and a high-performance team of skilled professionals working together with a positive attitude, strong work ethic and skilled leadership is the fundamental game plan for a successful practice.

With more than 25 years of experience in the ophthalmic and optometric practice industry, JOHN D. MARVIN writes about marketing, management and education at the practiceprinciples.net blog. He is president of Texas State Optical, a member-owned cooperative of 120 independent, professional optometry practices. Contact him at This email address is being protected from spambots. You need JavaScript enabled to view it..