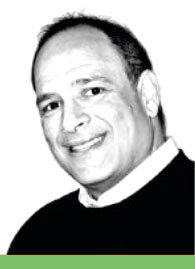 How's business? It's time to take an
objective look at where you stand.
This article originally appeared in the February 2015 edition of INVISION.
---
Recently, I was driving the coast of California when the Tracy Chapman song, Give Me One Reason, came on the radio. Love that song! Of course it's about a personal relationship between two people and yet, as I listened, it became apparent that she could've been singing about being a customer of yours.
"Give me one reason to stay here, and I'll turn right back around."
Because I love questions, let me start with this one: Who has the best optometric practice and/or optical shop within a 20-mile radius of you? (Keep in mind that online retailers are within that 20-mile radius of everyone!) Be objective, folks. This is no time for pride and ego to get in the way.
Here are some follow up questions. If yours is really the best option for vision care, can you give not just one but 10 good reasons — sorry, Tracy — why that's so? If you can, are they written down somewhere? Would your staff give the same reasons you do? How are you sharing these reasons with your customers? Remember, the best way to communicate your strengths is to formulate questions leading your customers to those reasons.
"I don't want to leave you lonely, you got to make me change my mind."
If you are not the best within that 20 mile radius, what are 10 reasons why? Write them down. What are your competitors doing better than you? Write that down. When was the last time you blind-shopped your competitors? (Please do not say, "never.") When was the last time you visited your competitors' websites? Be objective. Ask yourself, where would you rather shop? And why? What changes do you need to make to have people want to do business with you? Let me take you aside for a moment and talk about the blind shop. It's a necessity. If you don't feel comfortable doing it yourself, then hire a professional consultant, like myself, to do it for you. Or you may ask a friend or loved one to do it, but make certain you have them well scripted in what to ask and what to look for, then practice the script with you several times. The information you'll get won't be as detailed as that from a professional optometric/optical consultant, but it should be better than not doing a blind shop at all. If you're still doubtful, let's use a sports analogy. Pick a sport, any sport. Do you think, for a minute, that your team or your athlete doesn't do their due diligence in finding out everything they need to know in order for them to win? What do we do well? What do the other guys do well? What are my weaknesses and what are theirs? How do I use this information to compete? To win? Without this kind of information, consider some other lyrics from the song:
"But I'm too old to go chasing you around, wasting my precious energy ..."
Your customers have a myriad of choices and reasons to buy from someone else, even if they loved you before. They're not coming back and they're not gonna chase you around unless you can give them strong and unique reasons why they should "turn right back around."
---
Robert Bell has trained optical salespeople throughout North America for over 30 years and created The EyeCoach Selling System specifically for ECPs. In addition, he oversees the charitable Vision Program at Project Homeless Connect. Email Bell at This email address is being protected from spambots. You need JavaScript enabled to view it. with questions about his columns.