JAN - FEB 2014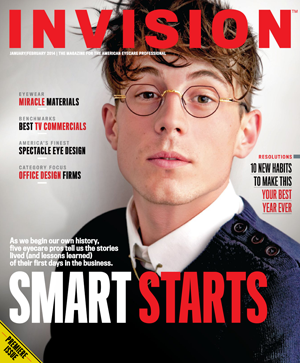 Beginnings
Everybody starts somewhere. Eyecare pros share the stories — and lessons — of their early days in the business.
Category Focus
Store Design Services
Sunwear Focus
Modern Classics
Eyewear Focus
High-Tech Materials
MAR - APR 2014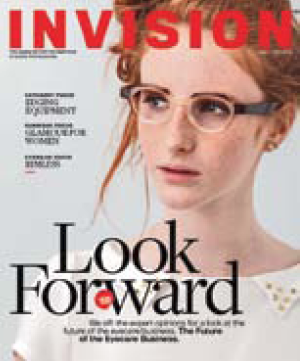 Pump Up Your Volume
Fresh ideas for opticians and optometrists to draw more customers and sell more product.
Category Focus
Hot Products at VisionExpo West
Sunwear Focus
Prescription Sunwear
Eyewear Focus
Trends for Women
MAY - JUNE 2014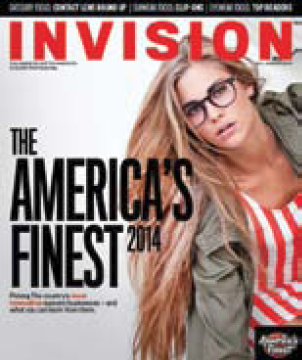 Look Forward
We canvass the experts to get their opinions on the future of the eyecare business.
Category Focus
Edging Equipment
Sunwear Focus
Glamour for Women
Eyewear Focus
Rimless
JUL - AUG 2014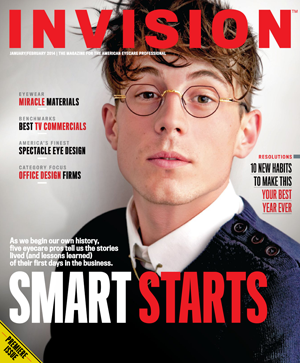 America's Finest
We select the country's most innovative eyecare businesses — and show readers what they can learn from them.
Category Focus
Contact Lens Roundup
Sunwear Focus
Clip-Ons
Eyewear Focus
Top Readers
SEP - OCT 2014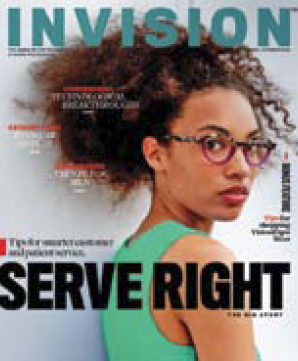 Serve Right
Our best tips for smarter customer and patient service.
Category Focus
Eyewear Display
Sunwear Focus
Trends for Men
Eyewear Focus
Technological Breakthroughs
NOV - DEC 2014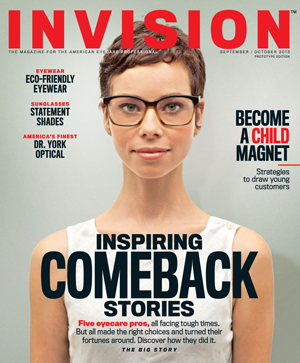 If I Owned
Business gurus from other fields share what they would do if they owned an eyecare business.
Category Focus
Glasses Cases
Sunwear Focus
Styles of the Year
Eyewear Focus
Styles of the Year