50 WEBSITES
YOU'VE GOTTA KNOW
LET'S FACE IT: the Internet can either be a gigantic time suck or the ultimate source of all business knowledge. (Actually, it's probably both.) But spent well, your time online can help you stay in touch with your customers (and find new ones); network with other ECPs from near and far (and with professionals from other fields in your own backyard); stay on top of industry developments; and get great deals on products and services. We want your screen time to be as lucrative, productive and fun as possible, so we've gathered 50 of the most useful websites and apps going for eyecare professionals, both inside and beyond the industry. Granted, our selections are highly subjective and offer just a taste of the best stuff available. So think of this list as a starting point. (Feel free to add other sites and apps you've found especially useful in the comments area below.)
---
THE BIG GUYS
1
google.com
The starting place for most everything you and your customers and patients do online, with more than 100 billion searches each month. Although there are other search engines (Yahoo, Live and Bing among the biggest), Google is the biggest and busiest by far. It's also notoriously a work in progress, ever shifting its algorithms to find the best, most relevant stuff as it crawls among 60 trillion Web pages. For tips on boosting your presence, you can go right to the source at google.com/business. Or hire outside experts (search for the term "SEO") to boost your Web visibility.
2
facebook.com
There's plenty of competition, but Facebook remains the world's online social hub. That's as true for vision care folks as anyone else: We know of several dozen Facebook groups and forums dedicated to our industry from the biggest (ODs on Facebook) to regional groups (Northwest Optical Professionals is one that has been around for a while) to social-media adjuncts to popular industry websites like Luxury Eyewear Forum. Customers can find you on Facebook, too, so be sure to claim your business' listing. Yes, it's there, even if you don't know about it. Find it via the Facebook search bar. Look for the four buttons in the top right corner of the page: Like, Review, Edit and a gear symbol. Click on the gear and select "Is this your business?" Then follow the steps to claim your practice's page.
3
youtube.com
Why do you want (need) to be on the world's No. 3 website? YouTube — affiliated with Google — offers everything from free advertising (shoot and upload your own commercials) and video blogs to inspiring career advice via TED Talks. Your videos may not be able to compete with clips from, say, YouTube personality Michelle Phan, whose "The Best Glasses for Your Face Shape" has nearly 4 million views — but done with verve and shared via other social media, your YouTube channel is a great way to build your brand and share information. (P.S. If you're not yet hip to Delta Airlines' fun use of You- Tube, check out our Tip Sheet item on page 62.)
---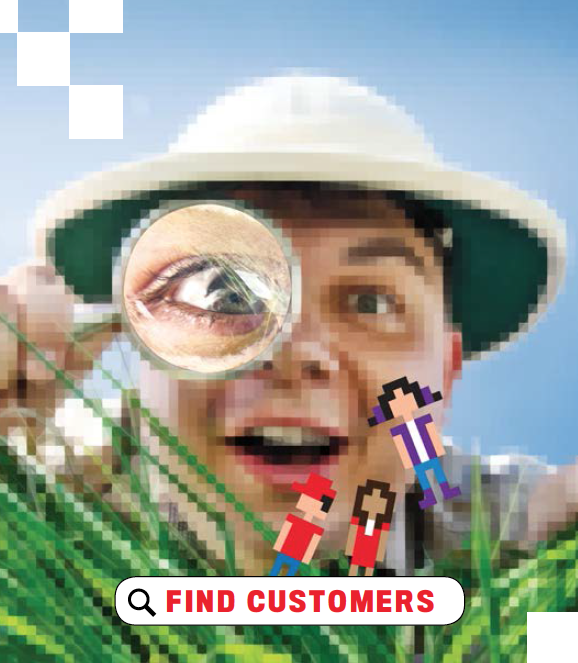 Here a few industry sites that can drive people to your door, or at least your website.
4
allaboutvision.com
This site usually turns up in the first page of results for such queries as "Lasik surgery cost" or "buying contact lenses." Its own doctor-finding feature offers a free listing to all ECPs as long as you agree to link to the site — which is worthwhile, since it has tons of useful information for laypeople seeking to know more about everything from why you shouldn't swim in contact lenses to what 20/20 vision really means. Register at allaboutvision.com/ecp/register.
5
iristocracy.com
Well, here's a switch: Iristocracy helps people shop for fine eyewear online, but it won't sell them the lenses. Instead, the chosen frame is shipped to participating ECPs with the idea that people will actually visit that eye doc to get an in-person eye exam and the right lenses for their prescription. Iristocracy even throws in a Visa gift card as an incentive for people to love their eyes and see a local ECP.
6
thinkaboutyoureyes.com
A partnership between The Vision Council and the American Optometric Association, this site has one goal: to get people to have an eye exam every year. Many state optometric associations are signing up for its doctor-finding feature. Enrolling on your own costs $250 a year (for a basic plan) or $500 for the premium package, but the site advertises heavily among consumer media; in 2015, it planned to reach an estimated 129 million adults and generate 1.1 billion impressions.
---
TOPS IN THE FIELD
Industry sites that have something for everyone.
7
aoa.org
The American Optometric Association site is a good jumping-off spot for resources including public policy updates, staff training and the new Measures and Outcomes Registry for Eyecare, which analyzes clinical outcomes and integrates electronic health records data (which can help you get reimbursed from Medicare, for example).
8
dailyoptician.com
A stylish collection of blogs by opticians and brand reps from around the country. Some recent entries: "How to Tell a Story With Color," "There Is Such a Thing as 'Good' Blue Light" and "How I Sell Multiple Pairs."
9
luxuryeyewearforum.com
Resources for designoriented optical pros, from new high-end frames to career opportunities. (For more of the latter, see the bottom of page 50.)
10
theopticalvisionsite.com
An eclectic and useful blog from longtime industry pros Cathy Ives and Shirley Platzer-Stocks. From infographics to marketing trends to a lot of just-plainfun posts, it's a destination for ideas and resources without non-optical distractions. A sister site, opticalvisionresources. com, features new products.
11
thevisioncouncil.org
The Vision Council's website serves as "the global voice for vision care products and services." The site's public face has timely topical resources including the annual digital eyestrain report, but your member login gets you to the good stuff including research on market segments and consumer behavior; updates on federal regulations and legislation; and even a model social media policy.
12
visionimpactinstitute.org
A visually appealing showcase for peer-reviewed research, this Essilor project also aims to shine light on hot topics including the rise in myopia among children and young adults, driving safety for senior citizens, retinal implants and digital eyestrain.
---
FASHION FIRST
Because eyewear is first and foremost fashion for the face ...
13
eyecessorize.com
This consumer-oriented site from The Vision Council is a good spot to track style trends, as well as local news coverage of what's hot in eyewear. Send its links to your own local media and suggest yourself as a source for a report on the season's hottest new looks.
14
eyestylist.com
Exquisite new frames, profiles of great eyewear boutiques, a designer of the month and lots more: You can travel the world via fine eyewear and fashion via this site from INVISION contributor Clodagh Norton and Joan Grady.
15
highsnobiety.com
This online men's lifestyle mag specializes in sneakers, but it's a good spot to see leading-edge urban cultural trends of all kinds.
16
pinterest.com
Show off your new frames. Get decor and design ideas. You can even have private boards: for example, use one to save photos of products you want to check out at your next trade show.
---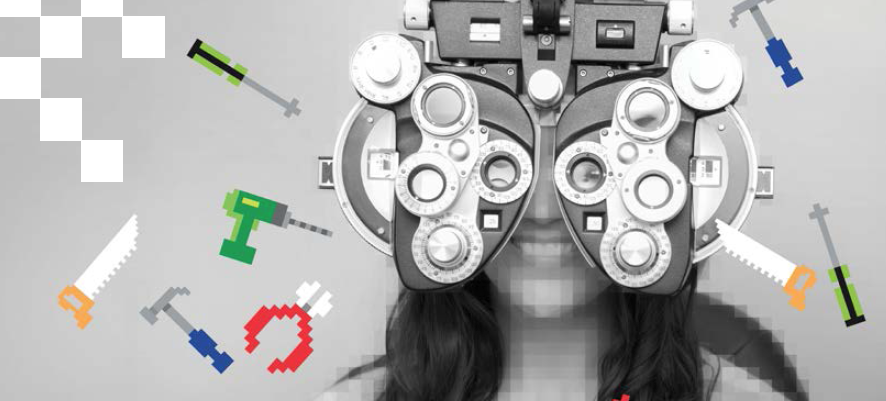 BUILD YOUR EYECARE BUSINESS
If you have an electronic health records system, patient management software or both, your vendor's own website is likely a go-to source for everything from online ordering to claims management.
17
ecpuniversity.com
Practice fundamentals, optical basics and beyond: Whatever your staff training needs, ECPU from Essilor is a good source for boosting staff confidence and skills, with distance, in-person and online learning opportunities for all staff roles and experience levels.
18
excelod.com
The AOA's career- and businessbuilding site offers services including education loans, practice financing, payments processing, HIPAA compliance tools and a lot more.
19
eyemedinfocus.com
Billed as "one-stop shopping for everything EyeMed," this site from the vision benefits provider has an online provider manual, marketing tools, printable patient information sheets, training resources and more.
20
invisionmag.com
What can we say? It's the digital home for all our print content, plus industry news you can use, guest bloggers, and links to join our Brain Squad or renew your free subscription (a must every year so you keep receiving INVISION).
21
newgradoptometry.com
Just getting started with your optometric career? Look here for a wide range of news and views for people in (or just out of) optometry school.
22
optiboard.com
If you're not on Facebook and want to participate in a community, this is the place to go.
23
practiceprinciples.net
INVISION columnist John Marvin blogs here about optometric practice management.
24
vspglobal.com
VSP has a big portfolio of online resources, from support for its Eyefinity practice management and EHR software to the Premiere program that helps connect members to providers.
---
FIND A JOB
Just out of school? Looking for new opportunities — or your next great hire?
25
localeyesite.com
Long a go-to source for jobs throughout the optical industry, from practice managers to technicians to insurance coding specialists.
26
covalentcareers.com
A matchmaking service for job seekers and employers, this site asks optometrists and opticians to describe the job they want based on preferences including office culture, experience, hours, goals and location, then scores potential fits on a scale of 0 to 100.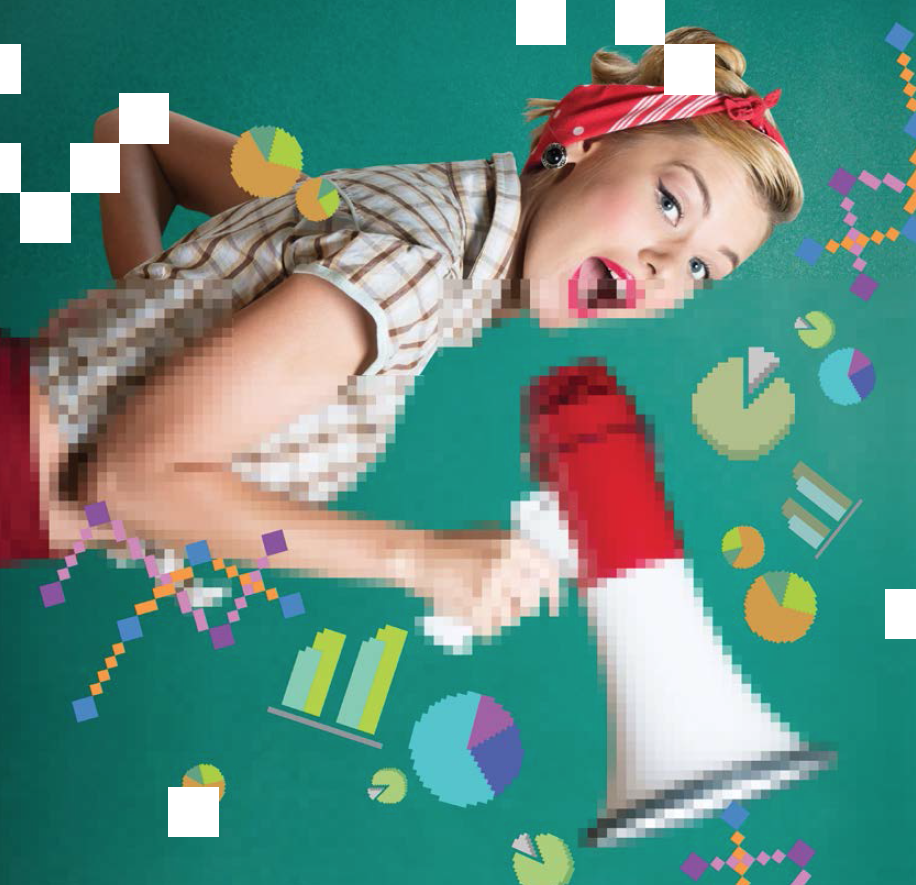 MARKETING MOJO
Stumped for ideas for a new ad campaign? Looking for stats about your clients? Or even event suggestions? Here are a few places to turn to.
27
census.gov
This site will tell you the demographics of people living near your business. Married? Single? Income? You'll be amazed.
28
ducttapemarketing.com
Simple, effective and affordable small business marketing tools and advice. You can buy the manuals or coaching programs or browse the huge article archive for free and subscribe to the free weekly marketing e-newsletter. Founder John Jantsch is a human wellspring of common sense and good ideas.
29
nrf.com
The National Retail Federation advocates for American shopkeepers of all kinds. Sign up for the daily SmartBrief news bulletins to read retail-related stories from around the country.
30
damniwish.com
"Damn, I Wish I Thought of That" is the brainchild of low-cost and word-of-mouth-marketing guru Andy Sernovitz. His daily blog regularly includes fresh-from-theoven guerrilla marketing success stories to inspire you.
---
MASTER THE WEB
Master the everchanging Internet, or find a specialist who does that every day for a living.
31
ecpwebcoach.com
Run by Bob Main, who has long experience in the industry, this site recently partnered with Solutionreach to produce content on topics including "How to Grow a Practice through Online Marketing" and "How to Create a Successful Patient Engagement Program."
32
eyecarepro.net
This company offers services including search engine optimization, Google Ad Words management and customized online marketing resources designed specifically for vision care businesses.
33
templatemonster.com
A local or industry-specific website designer both offer advantages, but if you want a quick start with your website or blog, this site has several dozen good-looking optical-related templates available for regular websites as well as users of popular content-management systems like Wordpress, Joomla and Magento.
34
wordpress.com
Note the dot-com. Wordpress. com is a place to create free websites or blogs, though you can buy premium services as you need them. Wordpress.org, by contrast, is software to add a blog to your current website. Google's Blogspot is another way to start a blog quickly and completely for free — and since it's a Google platform, the search engine behemoth may find it more easily than a blog you launch on, say, Word- Press or Tumblr.
---
FAVORITES FROM
THE BRAIN SQUAD
We asked our survey panelists to tell us about websites they love. Here are a few they recommend:
Dr. Ted McElroy of Vision Source-Tifton in Georgia likes the Vision Source website (visionsource.com): "There are great marketing tools, and all of our vendor programs are there."
Diana Sims of Buena Vista Optical in Chicago says local business websites — including ones from citywide, neighborhood and a Hispanic chamber — are all helpful. "They link great ideas for business owners and send out free workshops for to business owners to attend and network that has helped our practice build more patients and more revenue."
Dr. Cynthia Sayers of Eye Shop Optical in Lewis Center, OH, recommends the Management & Business Academy for Eyecare Professionals (mba-ce.com). "It contains information about metrics, best practices, etc. We refer to it often."
"I follow smaller boutique clothing stores and see what they're doing to keep a feel on the fashion pulse," says Josh Bladh of Dr. Taylor Bladh in Diamond Bar, CA. "Two that I really like aredaintyhooligan.com for women and mensfashionpost.com."
Bob McBeath of Edina Eye in Minnesota is a fan of Roy Williams, "The Wizard of Ads." Read his archives at mondaymorningmemo.com, or sign up for the weekly newsletter.
Nikki Griffin of Eye- Styles Optical and Boutique in Oakdale, MN, says ebay.com is perfect for finding fun display props, "like a great big Audrey Hepburn poster for instance."
Dr. Maria Higgins of Unique Optique in Frederick, MD, recommends eyedock.com, where you can "look up any contact lenses and their parameters with just typing in the refraction."
---
40. visionsource.com
41. mba-ce.com
42. daintyhooligan.com
43. mensfashionpost.com
44. mondaymorningmemo.com
45. ebay.com
46. eyedock.com
OUR HEROES
A trio of people from outside vision care whose ideas continually inspire us.
35
sethgodin.typepad.com
If you're a regular reader of INVISION, you'll know we're big fans of marketing expert Seth Godin. His blog is full of insights about the social (and business) changes wrought by technology and the nature of creativity.
36
thestoryoftelling.com/blog
Bernadette Jiwa blogs about brand strategy and why people are loyal to businesses. She asks compelling questions like "What if your biggest opportunity isn't to be better than the competition, but instead to fill the void the competition hasn't yet noticed or doesn't care to fill?"
37
danpink.com
The author of books including To Sell Is Human and Drive isn't as prolific as Seth Godin, but he's plenty thought provoking. Dip into his site for "articles, videos and interviews on the big ideas reshaping our work, transforming our businesses, and changing our lives."
---
THINK VISUAL
It's the most important way to get far better traction online.
38
instagram.com
From photos of your customers rocking their new frames to inspirational quotes, Instagram helps you connect with the all-important Millennial demographic (and design-savvy people of all ages).
39
smartshoot.com
Chances are you need better photos of your business. They're often the first step in creating a better website (not to mention a knockout entry for our America's Finest Optical Retailers contest). Get price quotes from local photographers and videographers from this site.
47
fotolia.com
Need an image for a print or online advertising campaign? Fotolia is one of the world's largest stock photo agencies, with high-quality royalty-free photography available at extremely affordable rates. Buy a package of credits or, if your needs are more frequent, a monthly subscription.
---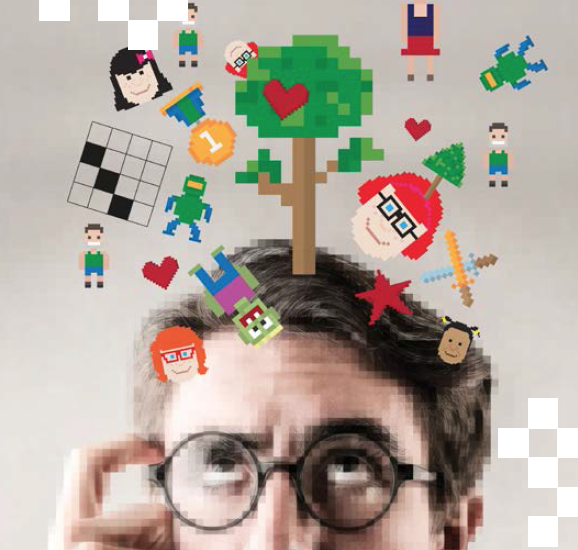 COOL TOOLS
Here are a few ways to get more done (and sell more, too).
48
evernote.com
Still one of our favorite organizational tools, Evernote lets you capture information from anywhere (product descriptions, business cards, Web links) using whatever device is at hand — your phone, your tablet, your desktop computer — then search for it later from any other device.
49
fittingbox.com
If you're eager to get into omnichannel marketing, FittingBox has tools for in-store or at-home virtual frame try-on, plus website design and photography of your frame offerings so you can put your entire inventory online.
50
lensferry.com
This subscription service is designed to help increase your 1-day lens sales and provide your patients with a convenient way to order contact lenses from your practice. LensFerry S allows patients to make month-to-month payments and receive convenient quarterly shipments of lenses directly to their door.