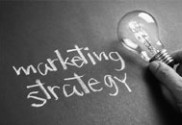 (Press Release) DAYTONA BEACH, FL – Costa Del Mar Inc. has announced Havas PR as its trade PR agency partner. Costa, which manufactures polarized sunglasses, will work with Havas PR to...
Vitamin Health agreed to pay a settlement. BRIDGEWATER, NJ – Bausch + Lomb announced that it has resolved its patent infringement lawsuit with Vitamin Health Inc. In the settlement, Vitamin...
He's partnering with eponym. (Press Release) NEW YORK – Fashion designer Billy Reid has entered into a multi-year agreement with eyewear platform eponym to design, produce...
Their goal is to "unlock eyecare for millions." (Press Release) CHICAGO -- Prevent Blindness, in partnership with See Now, is taking the campaign to end avoidable blindness in the U.S. to...
He'll avoid one type of disruption. Luxottica founder Leonardo Del Vecchio sees his company's planned merger with Essilor as a way to keep the company stable even after he's gone, Bloomberg...
A new survey reveals their leanings on the issue. Small-business owners largely see the potential repeal of Obamacare as a good thing, according to a new survey. Two-thirds of business owners...
The event is an independent eyewear show. (Press Release) LOFT NYC, an independent eyewear show, will expand to a second floor in the spring. The event will run from March 30 through April 2 at...
The company was created by a Silicon Valley incubator. Roche Holdings Inc. has acquired ForSight VISION4, a biotechnology company focused on drug delivery for treatment of retinal diseases. The...
They pay homage to a style icon. If you've ever put on your sunglasses and thought, "Something is missing — and that something is another lens," then Etro has just the thing for you. One...
The agreement runs through 2020. (Press Release) LOUISVILLE, KY – Kenmark Eyewear announced the renewal of an exclusive license agreement for the development, production and worldwide...