He had "unmatched attention to detail." Dr. Richard L. Wallingford Jr., who served as president of the American Optometric Association in 2005-06, has died. Wallingford, who was the...
It's debuting at MIDO 2017. Safilo Group has launched a new digital museum dedicated to eyewear. Debuting at MIDO 2017, www.GalleriaSafilo.com "highlights the role of Safilo Group...
It will be held in San Diego. (Press Release) WASHINGTON, DC – The National Association of Vision Care Plans (NAVCP) announced that it will hold its annual Vision Health Summit April 23-25 at...
The company was part of a court battle. Bausch + Lomb is putting an end to its universal pricing policy for contacts, also known as UPP, Healio reports. The decision is the result of a ruling...
Products will hit the market in the fall. Marchon Eyewear Inc. and the French leather goods company Longchamp have inked a licensing deal. Women's Wear Daily reports that the agreement...
It's called LensFerry S Gives Sight. (Press Release) PLEASANTON, CA — In support of its ongoing commitment to helping provide basic eye care to underserved populations around the world,...
A study links smartphone use to dry eye in children. A new study suggests that it's time to have your child put down the smartphone and start spending more time outdoors. Researchers found a...
Learn how to grow profits and set your optical apart. (Press Release) ALEXANDRIA, VA – International Vision Expo East, taking place at the Javits Center in New York, NY (education: March...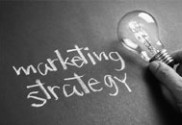 It's using a 12-foot marketing tool. A new optometry practice in Louisville, KY, has found a way to get itself noticed by everyone who passes. Fall City Eye Care is installing a 12-foot...
We need your help.Dee Carroll, editor-in-chief, INVISION. At INVISION, we're constantly seeking to make our online...