Accent was founded by Dr. Frederick Hurlbut Jr. (Press Release) DENVER -- Vision Care Specialists announced that it has acquired Denver eyecare firm Accent Optics.Accent Optics was founded by...
It will pay $16K in fines. Brunswick Eye Care Associates will pay will pay $16,343 to the federal government and Maine to settle allegations that it committed civil health care...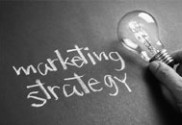 You can now host a trunk show. (Press Release) DAYTONA BEACH, FL – Humans dump the equivalent of a garbage truck of plastic into the ocean every minute, and one in four fish tested has plastic...
They're launching 3 presets. (Press Release) FOOTHILL RANCH, CA -- Oakley and VSCO, an art and technology company, announced a new partnership with the launch of Oakley Presets on the VSCO...
It's just a few miles from NYC. Safilo's new North American headquarters is in Secaucus, NJ. It takes up two floors of a 10-story building. PADUA/PARSIPPANY, NJ – Italian eyewear...
A new COO has been named. DULUTH, GA -- National Vision Inc. announced the planned retirement of Bruce Steffey, president and chief operating officer, effective Sept. 1. Upon Steffey's...
It also includes sales offices and a warehouse. AGORDO/MEXICO CITY -- Blackfin has opened its first single-brand showroom in Mexico City. The showroom arose through the partnership between...
Winners will be honored on Oct. 13. (Press Release) Each year the American Academy of Optometry recognizes distinguished individuals who have made countless contributions to advancing the...
It's a solution for eyewear development. (Press Release) CAMPBELL, CA -- Kering Eyewear has selected Centric Software to provide its product lifecycle management (PLM) solution. Centric...
They'll offer an exclusive member rebate. (Press Release) RANCHO CORDOVA, CA — VSP Global and ZEISS have partnered to offer an exclusive VSP member rebate of $35 on select ZEISS progressive...