It's called LensFerry S Gives Sight. (Press Release) PLEASANTON, CA — In support of its ongoing commitment to helping provide basic eye care to underserved populations around the world,...
Learn how to grow profits and set your optical apart. (Press Release) ALEXANDRIA, VA – International Vision Expo East, taking place at the Javits Center in New York, NY (education: March...
It "exhibited our core brand values." (Press Release) Silhouette Eyewear, which produces rimless eyeglasses, announced that it has received an award for the best stand over 25 square meters at...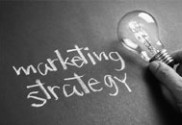 Logos will appear on the team's car and race suits. (Press Release) Sahara Force India announced that eyewear specialist Foresight & Vision will be a partner for the 2017...
The company will preview new collections. (Press Release) Safilo USA is embarking on a Safilo Buying Days live selling initiative in 2017. The schedule includes 15 events across the U.S. in...
Ten practices are being recognized. (Press Release) PLEASANTON, CA — From small practices to large practices. From a broad array of services to the specialized. From "tried and true" to...
It went to hundreds of fashion and lifestyle editors. (Press Release) ALEXANDRIA, VA -- The Vision Council's Eyecessorize fashion eyewear campaign has released its spring/summer 2017 trend kit...
Media spending is up 60 percent. (Press Release) ALEXANDRIA, VA - Think About Your Eyes, the vision industry's national public awareness campaign, launches its 2017 national advertising...
Chris Fischer of OCEARCH will be on hand. (Press Release) DAYTONA BEACH, FL – This year at Vision Expo East, Costa will be offering eyecare professionals an opportunity to win a trip to join...
It's the group's 30th anniversary. (Press Release) Musical act "Bad Habits - Eye Docs of Rock" will host a special benefit concert for Optometry Giving Sight in Atlanta during...