This year's essay topic was the impact of technology on optometry. (Press Release) PORTLAND, OR – National Vision Inc., one of the nation's largest optical retailers, announced that it has...
It's designed to keep patients engaged. (Press Release) BRIDGEWATER, NJ – Global eye health company Bausch + Lomb announced the launch of a new patient savings and rewards program, BAUSCH +...
They include educational and marketing tools. (Press Release) PINELLAS PARK, FL – To help eyecare professionals better understand and treat young patients, Transitions Optical has released new...
It surpassed last year's 586M. (Press Release) The final results from National Sunglasses Day 2017 are in. Due to its efforts, The Vision Council garnered more than 836 million online,...
It's partnering with several celebrities. (Press Release) DUBLIN -- Allergan plc (NYSE: AGN) has unveiled #EyePic, an online awareness campaign, as part of the See America initiative to fight...
Accent was founded by Dr. Frederick Hurlbut Jr. (Press Release) DENVER -- Vision Care Specialists announced that it has acquired Denver eyecare firm Accent Optics.Accent Optics was founded by...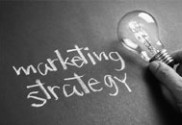 You can now host a trunk show. (Press Release) DAYTONA BEACH, FL – Humans dump the equivalent of a garbage truck of plastic into the ocean every minute, and one in four fish tested has plastic...
They're launching 3 presets. (Press Release) FOOTHILL RANCH, CA -- Oakley and VSCO, an art and technology company, announced a new partnership with the launch of Oakley Presets on the VSCO...
A new COO has been named. DULUTH, GA -- National Vision Inc. announced the planned retirement of Bruce Steffey, president and chief operating officer, effective Sept. 1. Upon Steffey's...
It also includes sales offices and a warehouse. AGORDO/MEXICO CITY -- Blackfin has opened its first single-brand showroom in Mexico City. The showroom arose through the partnership between...