It's introducing two designs. (Press Release) RAMSEY, MN – To improve consumers' multifocal lens options, Vision Ease is introducing two new designs in the Vision Ease Photochromic Lens...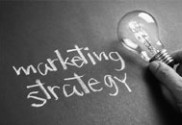 The awards honor effective marketing efforts. (Press Release) Pearle Vision has been awarded the Bronze Effie in the Health Care Services category for the 2016 campaign "Can Thinking Small Win...
'We are challenged to do more.' Non-profit organization RestoringVision has set a goal of reaching 13 million people with its services over the next few years. RestoringVision distributes new...
The Ray-Ban logo appears on the SF70H Ferrari's Formula One livery. The Ray-Ban for Scuderia Ferrari Collection is new for 2017. (Press Release) In the 2017 season Ray-Ban joins forces...
The award is for 'exceptional quality of work.' (Press Release) RANCHO CORDOVA, CA — VSP Optics Group has named Digital Eye Lab, a division of ABB Optical Group, the "Unity Independent Lab...
They'll partner through 2023. LONGARONE, ITALY -- Eyewear company Marcolin Group and lifestyle brand Diesel announced the early renewal of their license agreement for the design, production and...
It will make a donation for each frame purchased. (Press Release) WYCKOFF, NJ – To fight against child poverty, Morel will on May 25 make a donation for each frame purchased in support of Red...
She was joined by J&J's Peter Menziuso. (Press Release) WASHINGTON, DC — American Optometric Association President Andrea Thau, together with Johnson & Johnson Vision North America...
It's inspired by the story of Edwin Herbert Land. (Press Release) Polaroid – a leader in polarized...
They'll be called Foster Grant for SHAPE. (Press Release) DES MOINES, IA -- Media and marketing company Meredith Corp. (NYSE: MDP) announced that it has entered a licensing agreement with FGX...