(Press Release) The Accessories Council honored Claudio Gottardi, President and CEO of Marchon Eyewear, at the 19th annual Accessories Council Excellence Awards.
Gottardi received this year's Leadership Award, which was introduced by Diane von Furstenberg and presented by his son, Matteo Gottardi, Founder and Creative Director of W.R.K. Clothing and Design Studio.
Additional honorees included: Ivanka Trump with the Breakthrough Award, John Varvatos with the Designer of the Year Award, and Taraji P. Henson with the Influencer Award for the hit TV show "Empire."
The ACE Awards are the hallmark event for the council which serves the $50-billion-a-year accessories industry. Honorees were selected for making significant contributions to furthering the awareness and use of accessories and were nominated and voted upon by their peers in the accessory industry, retailers, the Accessories Council Board of Directors and the fashion press.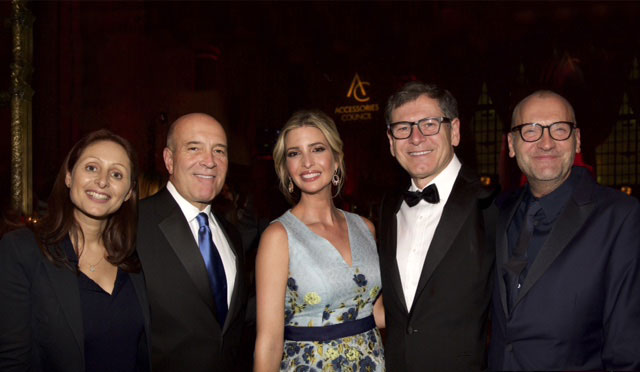 Left to right: CEO of Lacoste North America, Joelle Grunberg; VSP board member Rob Lynch; real estate developer and entrepreneur Ivanka Trump; president and CEO of Marchon Eyewear, Claudio Gottardi; and creative director for Calvin Klein, Ulrich Grimm.