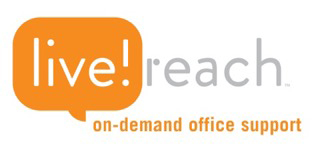 (Press Release) MINNEAPOLIS – Karlsrud Contact Center Solutions, a virtual front-office support company catering to the optical industry, has rebranded as Live! Reach and expanded its services for 2016.
The company began with a partnership of eyecare professionals who identified a need for a front-office staff solution tailored to the needs of the industry. "Since 2009, our company has taken or made over 1 million calls for independent doctors of optometry. We know a thing or two about talking to patients," says Mike Karlsrud, CEO of Live! Reach.
Live! Reach serves optical industry companies, optical practices and dispensaries. Support plans are flexible to accommodate as little as an hour a day or up to full-time support of their business.
"Our company's goal is to reach out to clients who need front-office support, yet don't want the hassle of going through the hiring process and adding additional staff. We want to be your virtual front desk," adds Karlsrud. "Live! Reach was born out of the need of eyecare professionals who are seeking quality help to support their practices by phone, text, emails and fax. The company offers professional and affordable solutions that is 100 percent scalable for what clients need, when they need it. Missed calls are missed opportunities."
Live! Reach's services can be utilized to set appointments, extend phone coverage, verify insurance coverage, and make or take calls as needed. "We work seamlessly with your office software doing time-consuming tasks that are less profitable and better served outside the traditional office," says Karlsrud. To learn more about Live! Reach and the services it provides, visit www.livereach.co.