If you're an independent ECP without an in-house edger, here's a likely scenario: Your practice is running...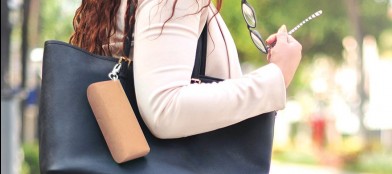 Find My Glasses EyeCarry is a portable bodyguard for glasses. It clasps to your purse or belt but if you go...
Ciao Your mother's reading glasses get a sexy Italian makeover with the launch of Ottavo, a new brand from Eponym...
Maui Jim, Kate Spade and Rudy Project suns sold well. Chris Cordes, Fischer Laser Eye Center, Marshall, MN The...
Capsule collections have become more popular in all retail segments, including eyewear. They're a fun way for...
It never feels like it at this time of year, but the days ARE getting longer, and spring will be here soon. With...
The independent spirit is alive and well in the eyewear business. These inspirational indies — many started by former...
(L-R ) Kate Renwick-Espinosa, Lorie Lippiatt and Corinne McCormick OWA Names 2017 Award Recipients Each year the Optical Women's Association (OWA) recognizes women in the industry. In 2017,...
Right on Time Dapper fashion blogger (thelooksmith.com) and menswear journalist (@gentslounge) Parker York Smith...
Designer Ahlem Manai-Platt has the sort of effortless Parisian style fashion girls die for. A former photo journalist...