Maui Jim, Kate Spade and Rudy Project suns sold well. Chris Cordes, Fischer Laser Eye Center, Marshall, MN The...
Capsule collections have become more popular in all retail segments, including eyewear. They're a fun way for...
It never feels like it at this time of year, but the days ARE getting longer, and spring will be here soon. With...
The independent spirit is alive and well in the eyewear business. These inspirational indies — many started by former...
(L-R ) Kate Renwick-Espinosa, Lorie Lippiatt and Corinne McCormick OWA Names 2017 Award Recipients Each year the Optical Women's Association (OWA) recognizes women in the industry. In 2017,...
Right on Time Dapper fashion blogger (thelooksmith.com) and menswear journalist (@gentslounge) Parker York Smith...
Designer Ahlem Manai-Platt has the sort of effortless Parisian style fashion girls die for. A former photo journalist...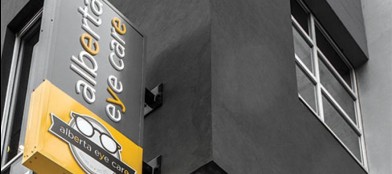 While returning patients are key to your business, new patients are also a necessary piece of any practice's growth....
Insta-Grip This Joby GripTight GorillaPod stand may look like a toy, but this practical little tool lets you take...
We received new Lafont the end of November so the staff was excited and it did well. Kristina Swartz, The...
Hear What the Industry Thinks About the Ultimate Lens Package by Essilor
Eye care professionals, patients, and Essilor sales consultants shared their feedback on the Ultimate Lens Package. Watch to see why they believe the innovation behind the lens can make the difference for your practice and for your patients. For more information on the Ultimate Lens Package, contact an Essilor Sales Consultant or click here.
---