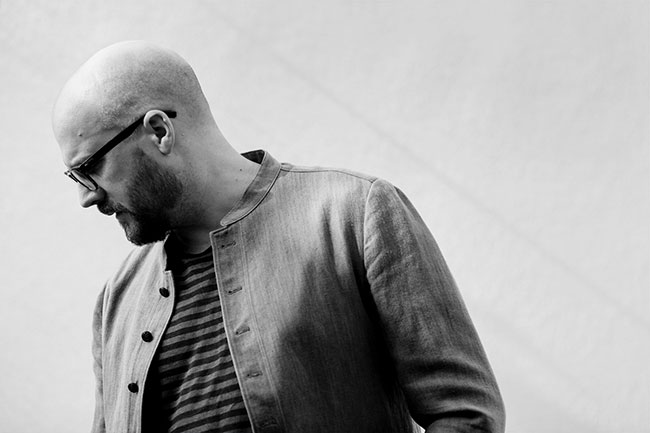 John Varvatos recently became the first menswear designer to win the Designer of the Year ACE Award from the Accessories Council — and Nicolas Roseillier is the man who brings Varvatos' design sensibility to life in eyewear. Roseillier, creative director for REM Eyewear, has worked for the California company since 2009. An architect by training who actually wanted to be an optician as a teen, his first experience with the eyeglasses world came when he designed an optical trade show booth. Today, his influences include television (Mad Men was an inspiration for the mid-century motifs in the Jonathan Adler line introduced last year), music and classic automobiles. Roseillier drives an electric car, but if you want to see him smile, ask about the time he got to take a friend's Lamborghini out for a spin. See a video of Roseillier talking about the John Varvatos and Jonathan Adler lines below. — MARISSA WALSH
This article originally appeared in the January 2016 edition of INVISION.
---
1
Before I attended architecture and art school
, I studied engineering, specializing in micromechanics.
---
2
I didn't speak a word of English
when I moved to New York City from Paris 16 years ago.
---
3
I've always been a fan of the Beatles and The Rolling Stones
, which is why my two sons are named Jude and Jagger.
---
4
My dad was in the French military
and my mom is an artist. I like to think that because of them, I learned organization and creativity.
---
5
Most of my first-draft drawings and modifications are drawn by hand.
I feel like I get a better feeling of the curves and shapes when I do it that way, and using a computer takes away from that connection.
---
6
When I'm not doing eyewear,
my passions are still with architecture — furniture and interior design.
---
7
These days most of my trend and general design research is done on social media.
Instagram in particular is a great medium for that.
Rem's Jonathan Adler line playfully echoes the popular designer's Miami-meets-California vibe. Model JA308 features a digitally printed acetate pattern inside the temples.
A favorite from the John Varvatos "Artisan" collection, model V799 (top) has perforated leather detailing reminiscent of fine driving gloves, plus a classic round silhouette and laser-engraved temples.