Articles tagged: Alcon,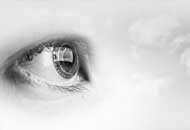 (PRESS RELEASE) In recognition of World Glaucoma Week, Alcon, the global leader in eye care and a division of Novartis, is helping educate people on the world's leading cause of irreversible...
The claims were challenged by Bausch & Lomb. The National Advertising Division has recommended that Alcon Laboratories Inc. discontinue claims that because they are preservative-free, the...
The site beat out 2 non-US locations. Alcon will invest $97 million to expand production capacity at a plant near Atlanta. The project at the Johns Creek campus "is expected to create a number of...
Nationwide, statistics show 25 percent of the contact lens-wearing population wear dailies while the remaining 75 percent wear two-week or monthly lenses. Three main reasons they choose these lenses...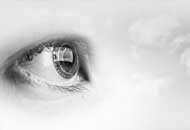 IAPD is offering a variety of resources. The International Agency for the Prevention of Blindness describes World Sight Day (Oct. 12, 2017) as "a day to mark our successes and celebrate the...
RH-Eye-No Angel Halo Chang wrote SIRIS THE RHINO to help her cope with the chronic uveitis she had growing up, and to befriend other kids with bad eyesight. Through Kickstarter, she hopes to spread...
He'll start on June 1. (Press Release) FORT WORTH, TX – Alcon, a division of Novartis, has appointed Dr. Stephen S. Lane as chief medical officer and global head franchise clinical strategy. He...
The company was part of a court battle. Bausch + Lomb is putting an end to its universal pricing policy for contacts, also known as UPP, Healio reports. The decision is the result of a ruling by...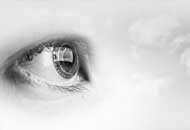 The deal closed Jan. 20. Novartis paid $465 million for Encore Vision Inc., a privately held company in Fort Worth, TX, reports DallasNews.com. The acqusition was announced in December. It closed...
Alcon's sales fell 3 percent in 2016. The CEO of Novartis said the company continues to mull the possibility of spinning off its Alcon eyecare unit. Such a move would likely "create a big...
With the popularity of daily disposable lenses you might expect the extended wear lens category to be suffering. However, contact lens companies say more patients are buying extended wear lenses than...
Slip Them On Warm, cozy feet and a little bit of sass? Sign us up! These plush Emoji Slippers from I Want It So Bad feature all your favorite emojis and fit adults sizes 6-11. We think they are...
The case is about minimum retail pricing policies. Utah can enforce its law regulating retail pricing of contact lenses, a federal appeals court has ruled. Alcon Laboratories Inc., Bausch &...
But other claims were deemed OK. The National Advertising Division has recommended that Bausch & Lomb Inc., maker of PeroxiClear Contact Lens Peroxide Solution, modify or discontinue certain...
The benefits go beyond better vision. Color contact lenses can make patients feel a lot better about themselves, a new study suggests. Researchers found that most patients who wore lotrafilcon B...