Articles tagged: glaucoma,
A new bill is under consideration. The American Optometric Association has published an update on legislative efforts in Massachusetts that would give optometrists the right to treat...
It was licensed from Nicox. Bausch + Lomb and Nicox S.A., an international ophthalmic company, announced that the U.S. Food and Drug Administration has approved the New Drug Application for...
Currently they must refer patients to ophthalmologists. Lawmakers in Massachusetts are proposing legislation that would allow optometrists to treat glaucoma. The Sun Chronicle reports that...
"It's a problem with the pressure in the eye being too high. Either the faucet is on too high or the drain isn't working right." When to use it: To help patients understand what glaucoma is...
The company is partnering with Prevent Blindness. Allergan plc (NYSE: AGN) has announced a commitment to fight preventable blindness in the U.S. with a new initiative called See America. Through...
They say this law would expand access to care. A proposed law in North Carolina would allow the state's optometrists to perform certain surgeries, the News & Observer reports. Rep. Justin...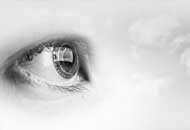 The group is offering educational resources. (Press Release) Prevent Blindness and other eye health organizations have declared January as National Glaucoma Awareness Month in an effort to help...