Articles tagged: Johnson & Johnson,
The deal is expected to close this year. SANTA ANA, CA – Johnson & Johnson Vision announced that it plans to acquire medical device manufacturer TearScience Inc. TearScience has received...
Safilo X Parsons Design Contest Winner Unveiled Safilo Group and The New School's Parsons School of Design named Olivia Le Blanc winner of the Safilo x Parsons Design Thesis Competition. She won...
He'll also serve as a worldwide VP. (Press Release) NEW BRUNSWICK, NJ – Johnson & Johnson Vision Care Inc. announced Dr. Jonathan Talamo as its new chief medical officer and worldwide vice...
It was a $4.3B deal. (Press Release) NEW BRUNSWICK, NJ – Johnson & Johnson (NYSE: JNJ) announced it has completed the acquisition of Abbott Medical Optics, a wholly owned subsidiary of...
The company was part of a court battle. Bausch + Lomb is putting an end to its universal pricing policy for contacts, also known as UPP, Healio reports. The decision is the result of a ruling by...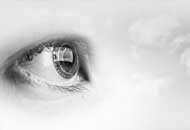 Media spending is up 60 percent. (Press Release) ALEXANDRIA, VA - Think About Your Eyes, the vision industry's national public awareness campaign, launches its 2017 national advertising campaign...
He previously worked for J&J Vision Care. (Press Release) WEST COVINA, CA – PERC and IVA, the largest combined doctor alliance and group purchasing organization in the U.S. with over 3,500...
With the popularity of daily disposable lenses you might expect the extended wear lens category to be suffering. However, contact lens companies say more patients are buying extended wear lenses than...
When it comes to patient retention, convenience is king. The reordering process for contact lenses can be as easy or difficult as a practice makes it, and the easier it is for patients, the more...
The case is about minimum retail pricing policies. Utah can enforce its law regulating retail pricing of contact lenses, a federal appeals court has ruled. Alcon Laboratories Inc., Bausch &...