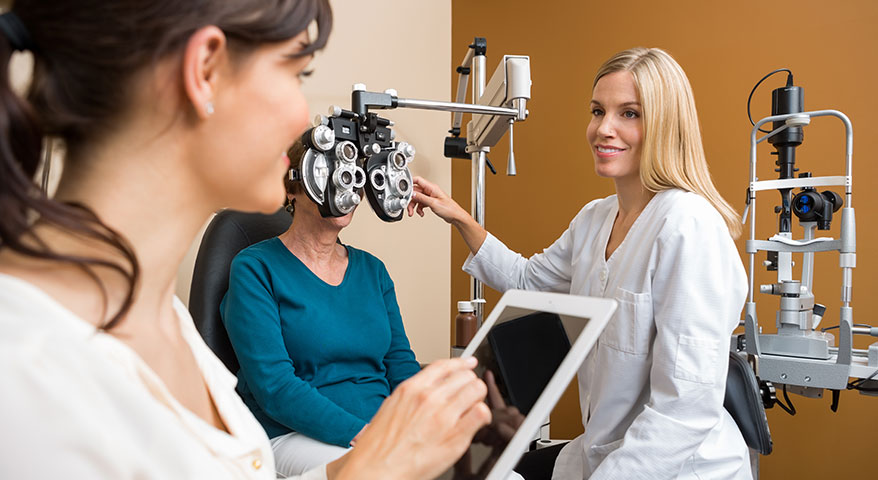 When it's time to add or replace someone, how do you know you're reaching the right potential candidates? Sure, a general classifieds site, like Craigslist, might work (and that's a big might), but the more specific you can be in your search, the better. These tips will point you in the right direction.
Pamela Peters, CPOA, CPOT, practice manager at Midwest Eye, describes CovalentCareers.com as being "like Match.com for employees and employers."
"Sometimes there just isn't optical talent available when you have a need," says Jason Sharpe, vice president of operations for Eye-Kraft Optical, Inc., who has used Pro Staff to find temp-to-perm lab employees. "Ask for smart, motivated candidates. Find one you think you can train."
Jocelyn Mylott, director of optical services for five D'Ambrosio Eye Care Massachusetts locations, relies primarily on headhunters, direct conversation, and word of mouth for recruiting. When those don't work, her practice purchases a file (on CD) from the state that lists all in-state licenses and informs them directly of openings.
While sites like Indeed, Career Builder, LinkedIn, and ZipRecruiter are more general, they are also true go-to sites for jobseekers. Don't discount them!
---
VENDORS
Covalent Careers
covalentcareers.com

Indeed
indeed.com

LinkedIn
linkedin.com

Pro Staff
prostaff.com

Society for Human Resource Management
shrm.org
Points to Consider When
Searching for a New Employee
Spend some money.

Some sites have both free and paid options. Consider the advantages to the paid side. Peters, who uses CovalentCareers.com, says, "We initially [used] the free version, but we didn't feel it was getting to the people we wanted it to get to."

Sell the position.

Applicants must impress you, but first, you have to impress them. "I like to write a fun, upbeat ad — instead of a stuffy, boring one — while still sounding professional, so people realize this is the place they want to work," says Colleen Galanti, optical manager, Pascarella Eye Care & Contact Lenses in Newtown, PA, who has had success with Indeed and Opticians on Facebook.

Be thorough.

When word-of-mouth and other grassroots approaches don't work, Mylott's practice goes for volume with a purchased CD from the state that lists all in-state licenses. "We do a direct mailing regarding our opportunities," she says. (The CD has mail addresses, no email.)

Find an agency that knows optical.

An agency that can speak "ECP" offers added value to your effort. Sharpe has had success using Pro Staff. He says, "You want to be able to say, 'I need an optician' or 'edger.'"

Understand the range of resources available.

Specific knowledge can only help you. And since many practices don't have an official human resources department, the HR responsibilities may very well be yours. Check out the Society for Human Resource Management for tools that will help you build a strong practice from the inside out, and increase the likelihood of strong employees sticking around long term.
---
What Businesses Are Saying
"The people who are looking [for an optical position] at Covalent are really looking to work for an eye doctor. We're not afraid to bring in people who don't have any knowledge in the field. That's fine by us. We don't mind training — at least we already know that interest is there. It's worth the investment. Covalent gives you quality people who are interested in working in this field and in improving their knowledge. We've had a very positive experience with it." — Pamela Peters, CPOA, practice manager, Midwest Eye, Downers Grove, IL
---
This article originally appeared in the October 2017 edition of INVISION.
Hear What the Industry Thinks About the Ultimate Lens Package by Essilor
Eye care professionals, patients, and Essilor sales consultants shared their feedback on the Ultimate Lens Package. Watch to see why they believe the innovation behind the lens can make the difference for your practice and for your patients. For more information on the Ultimate Lens Package, contact an Essilor Sales Consultant or click here.
---