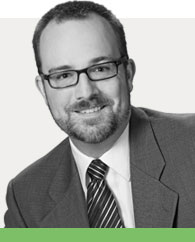 Great Glasses Play Day in May can raise your business's visibility, too
This article originally appeared in the April 2015 edition of INVISION.
---
As eyecare providers,
we meet some patients who complain and others who take charge of their situation. Ann Zawistoski and Kristin Ellsworth are examples of the latter. Worried that their young children who needed glasses wouldn't have many bespectacled peers, this duo created an entire holiday for kids like theirs to interact with other children in glasses.
"Great Glasses Play Day" happens May 2-3 this year. As an optometrist who specializes in children's vision, I believe in Great Glasses Play Day and support it every year. If your office sees children, you should, too.
GGPD is a nonprofit organization that promotes events that are primarily organized by parents of children who wear glasses or have other visual problems, such as amblyopia or nystagmus. The events are fun for kids and adults, but they have important goals as well.
Among them: to support children who wear glasses or who have other vision issues, and their families; to celebrate the advances in eyewear that allow our children to see more clearly and help express our children's unique style; to help parents understand the importance of early eye exams and follow-up treatment of any issues that are identified; and to raise awareness that many eye issues go undiagnosed and untreated, especially among the most vulnerable and poor.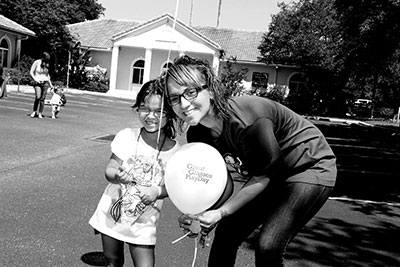 Bright Eyes staff member Jade Kowalick and daughter Imani enjoy Great Glasses Play Day in 2014.
Although parents put together the events, ECPs can participate, too. "Eyecare providers who work specifically with children are some of our closest allies," Zawistoski says. "They understand better than anyone how important vision is to children and what a difference it can make to catch and treat vision issues."
Ellsworth agrees: "We couldn't do it without ECPs! Eyecare professionals help us get the word out throughout the year and support families" by sponsoring an event. Increased awareness is good for communities and businesses, she adds.
Among the other reasons ECPs ought to be involved in GGPD:
➤ Promote the importance of children's vision care. I am always surprised how few people really understand that eye exams for infants and young children are possible.
➤ Large, press-worthy events can bring this information to many people.
➤ Increase your practice's community involvement. Most practices depend heavily on word-of-mouth marketing, so community networking is essential.
➤ Boost children's eyewear sales. GGPD is an opportunity to showcase your selection of children's frames and your staff's expertise in fitting the right frame and lenses for young patients. At a past GGPD, we worked with our vendors to include a fun and successful children's eyewear trunk show.
➤ Improve children's confidence about wearing glasses or eye patches. Children who see other children wearing glasses and/or eye patches feel less alone. When children feel more comfortable in their glasses, they are more likely to be compliant wearing them.
Here are ways that you can participate:
➤ Hold an event at your office. Last year, we held the grand opening celebration for our new children's specialty office on GGPD. It was a big event with a magician, pony rides, Lego building and a petting zoo. While we did not sell glasses at the event, it was an opportunity to showcase our children's optical network with local businesses who participated.
➤ Fund-raise for GGPD. Even if you choose not to host an event this year, you can still participate by helping others. Go to razoo.com, search for "glasses" and donate any amount to local or national GGPD events. All donations will be used for fees, materials, mailing costs for volunteer organizer kits and securing park locations.
➤ Promote the event online. GGPD is active on Facebook, Twitter and other social media. Every year, we share their posts and write a blog post to encourage others to be involved.
Visit greatglassesplayday.com for more information.
---
Dr. Nathan J. Bonilla-Warford owns Bright Eyes Family Vision Care and Bright Eyes Kids in the Tampa, FL, area. He leads the Children's Vision Committee of the Florida Optometric Association and is a member of the College of Optometrists in Vision Development, an organization dedicated to pediatric vision and vision therapy. Contact him at This email address is being protected from spambots. You need JavaScript enabled to view it..