RETURN TO AMERICA'S FINEST MAIN PAGE
FINE-ALIST
Urban Optiks Optometry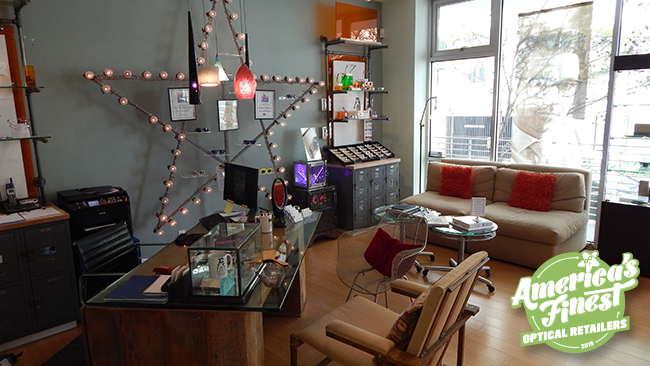 One judge called Urban Optiks "beautifully designed and definitely differentiated from other optometric retail environments."
FINEST FACTS
Urban Optiks Optometry
San Diego, CA
---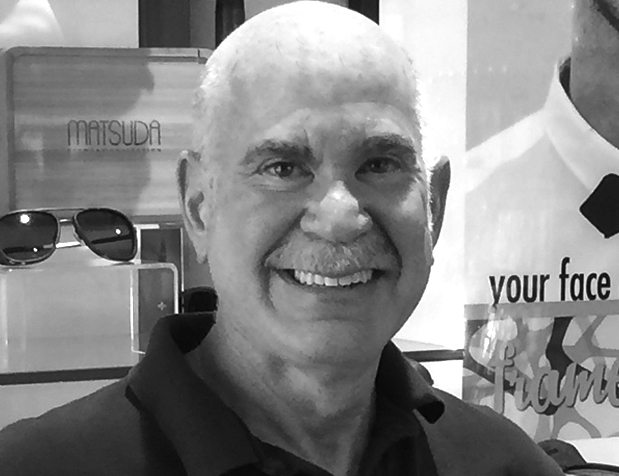 Owner: Dr. Gary A. Klein

Website: urban-optiks.com
Opened: 2008
Renovated: 2013
Area: 1,550 square feet
Employees: 6

Top brands: Anne & Valentin, Face à Face, Matsuda, Theo, Tom Davies
Facebook URL: facebook.com/pages/Urban-Optiks-Optometry/127878377251770
Pinterest: pinterest.com/urbanoptikssd/
Urban Optiks used a 2013 renovation
to up the game of an already successful vision care business. Warm paint tones, creative lighting and superb brand storytelling help emphasize the shop's motto: "Your face is a masterpiece. Frame it well." In contrast, sleek and contemporary is the look on the medical side of the enterprise, where cutting-edge equipment and a fully automated office help provide a streamlined patient experience.
---
5 COOL THINGS ABOUT

Urban Optiks Optometry
1.
Delightful decor:
Vintage woodshop lockers, antique display cabinets and an old Parisian postal-sorting station are the perfect showcases for Urban Optiks' independent frame lines. Andrea Hill says it's "beautifully designed and definitely differentiated from other optometric retail environments."
2. Digital natives: Urban Optiks makes it easy to buy contact lenses, eyewear and even gift certificates from its website. People can even register online for a seat at upcoming trunk shows, then browse the featured frame line's offerings online to get an idea of the treats in store.
3. Party time: For its seventh anniversary earlier this year, Urban Optiks held a trunk show extravaganza with 13 vendors at a nearby nightclub. The event doubled as a fundraiser for Optometry Cares. Read more about the "Raise Your Glasses" gala at invmag.us/partytime.
4. Five stars: The business has more than 100 five-star reviews on Yelp, many emphasizing a high-tech exam and high-touch customer care.
5. Building community: Urban Optiks supports more than a dozen diverse organizations in San Diego and beyond.
---
PHOTO GALLERY /
Urban Optiks Optometry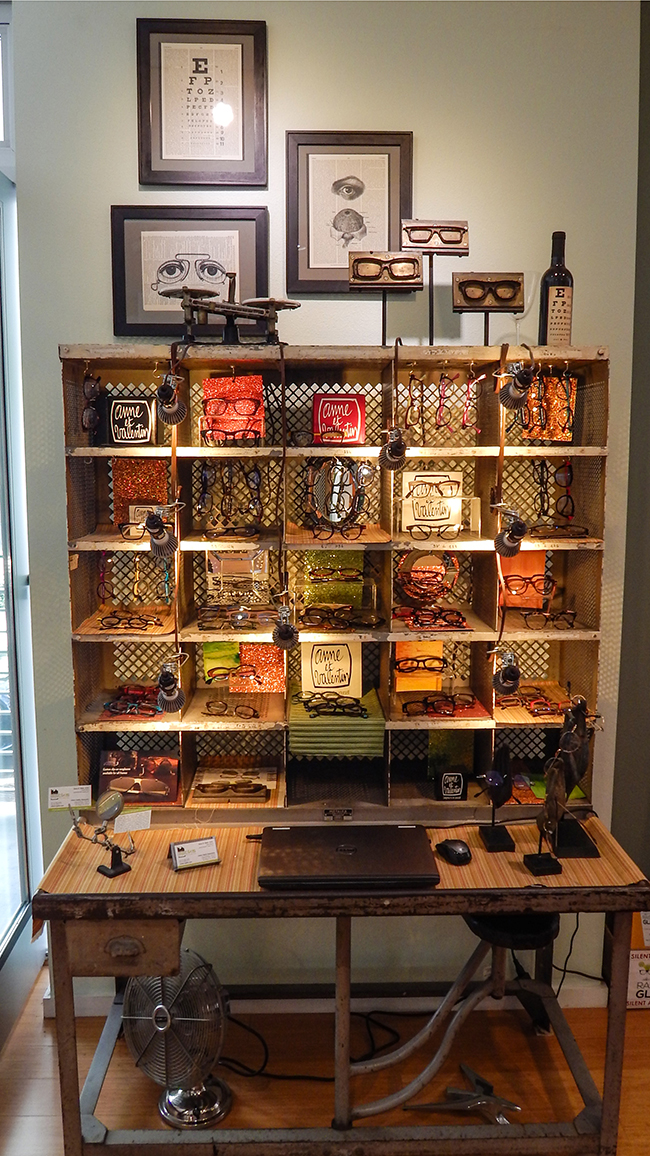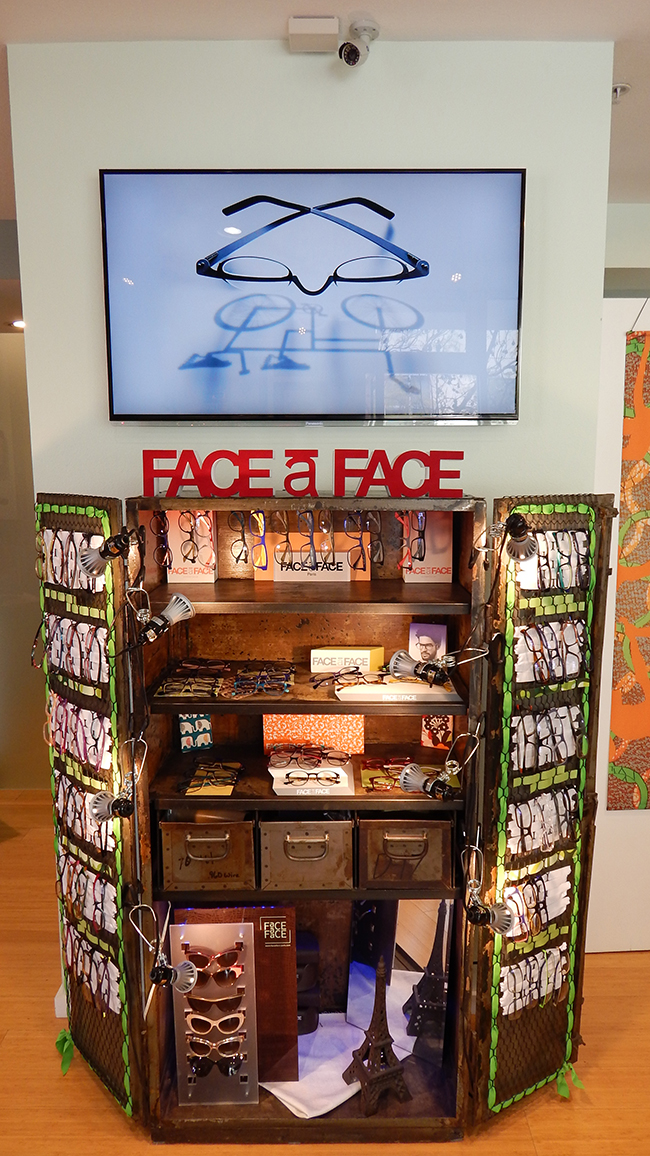 RETURN TO AMERICA'S FINEST MAIN PAGE