FORECAST:
SUNNY DAYS
Shine a light on your sunglass selection
Advertising sunglasses during the warmer months seems like a no-brainer, particularly since industry tracking indicates that plano sales alone increase of as much as 40 to 50 percent during the second quarter of the year. Yet, research also reveals that many optical businesses don't take advantage of this prime retail opportunity.
Print ads, radio spots and television commercials are tried-and-true ways to ramp up sales. But if those methods are beyond your reach, there are many other ways to publicize your offerings. Think about direct mail pieces to loyal customers, fliers, website banners or social media posts featuring some of the styles you carry. Eye-catching window or in-store displays can also make an impression on current customers and attract new ones.
"It's important to make customers aware of the need for for sunglasses, not only as a fashion accessory but for sun protection as well," says Pierce Voorthuis, who oversees store advertising and promotions for Georgetown Optician in Washington, DC. So shed some new light on your sunglass offerings. Doing so can benefit your clients and your bottom line, too. — JULIA CHANCE
This article originally appeared in the April 2015 edition of INVISION.
---

Regional Style
Jackson Davenport Vision Center, Charleston and Summerville, SC
➤ "We do a huge sunglass business," says Kenneth Davenport, whose third-generation family-owned eyewear stores have been serving the Charleston, SC, area for nearly 50 years. According to him, sunwear accounts for 30 percent of sales, so advertising their offerings makes good business sense. After years of running what Davenport describes as "low quality" commercials on local cable stations, they decided to upgrade. They hired an ad agency to create a slick 30-second spot that bookends local affiliates' station breaks during Good Morning America and Today. They also have a new print ad with first-time partner Costa to promote the brand's Tuna Alley style of shades. It features a metal sculpture of a bluefin tuna, a favorite catch among the region's many fishing enthusiasts.
---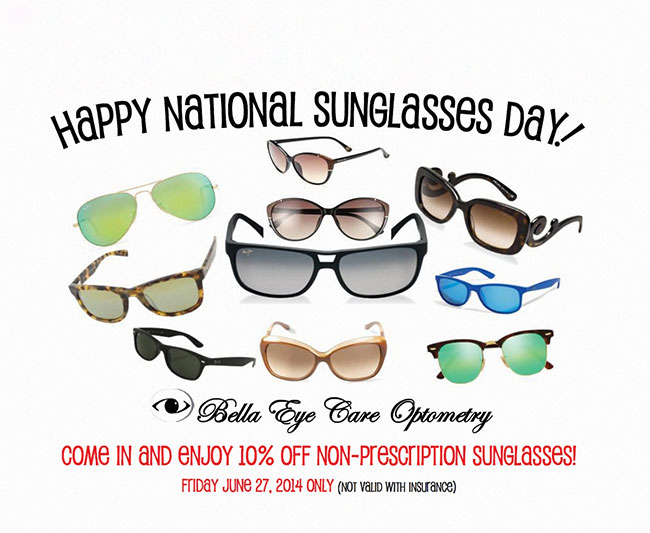 New Media Mavens
Bella Eye Care Optometry, Newark, CA
➤ Dr. Judy Nguyen and her tech savvy staff at Bella Eye Care Optometry rely on the power of social media to spread the word about the sunglasses they carry. Through regular blog and Facebook posts — not to mention robust tweeting — their customers can view new arrivals, learn about sales, special promotions and contests, or simply get information on protecting eyes from harmful sun rays, all from the comfort of their electronic devices. Blog posts like this one from last year's National Sunglasses Day are linked to Facebook and Twitter to spread the word far and wide, quickly and inexpensively.
---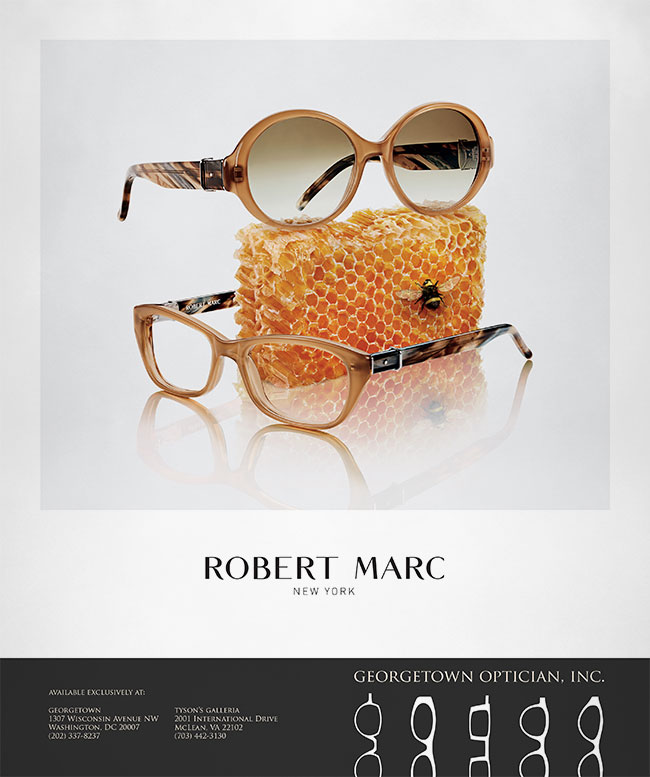 Capital Gains
Georgetown Optician, Washington, DC
➤ "We've always viewed sunglasses as an additional market to tap," says Pierce Voorthuis of Georgetown Optician. To capitalize on that potential, they rely heavily on co-op advertising for print ads in local magazines and newspapers. "We like the financial benefit as well as being able to pick more exclusive lines to partner with. Our customers become aware of those brands, and because we are associated with them, we're seen as a premiere showcase in the DC area for independent eyewear."
---
---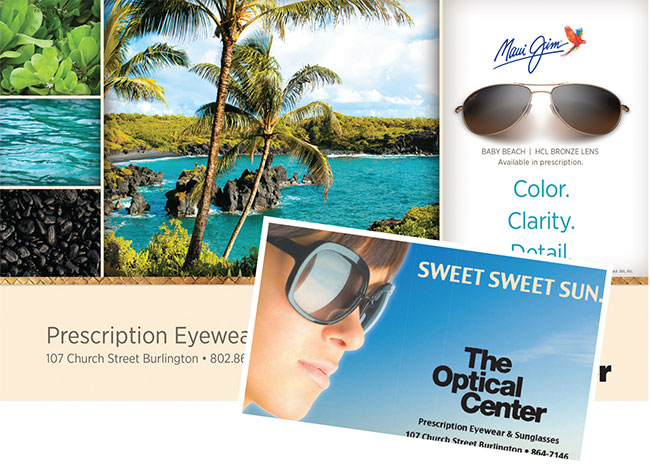 The Big Picture
The Optical Center, Burlington, VT
➤ Years ago when scientists began warning us about the need for increased sun protection due to the diminishing ozone layer, Gary King, owner of The Optical Center, took heed. "I knew then that sunglasses were going to be an important part of the optical business," he recalls. He made a conscious decision to increase his sunglass stock, and promoting them through advertising was part of the plan. He's had the greatest success with ads he's conceived himself: cleanly designed layouts that tout his store as a sunglass destination rather than a particular sunglass brand. "I like having [creative] control over my advertising," he says, but he's also flexible: He recently partnered with Maui Jim for his first co-op ad in nearly 20 years.
---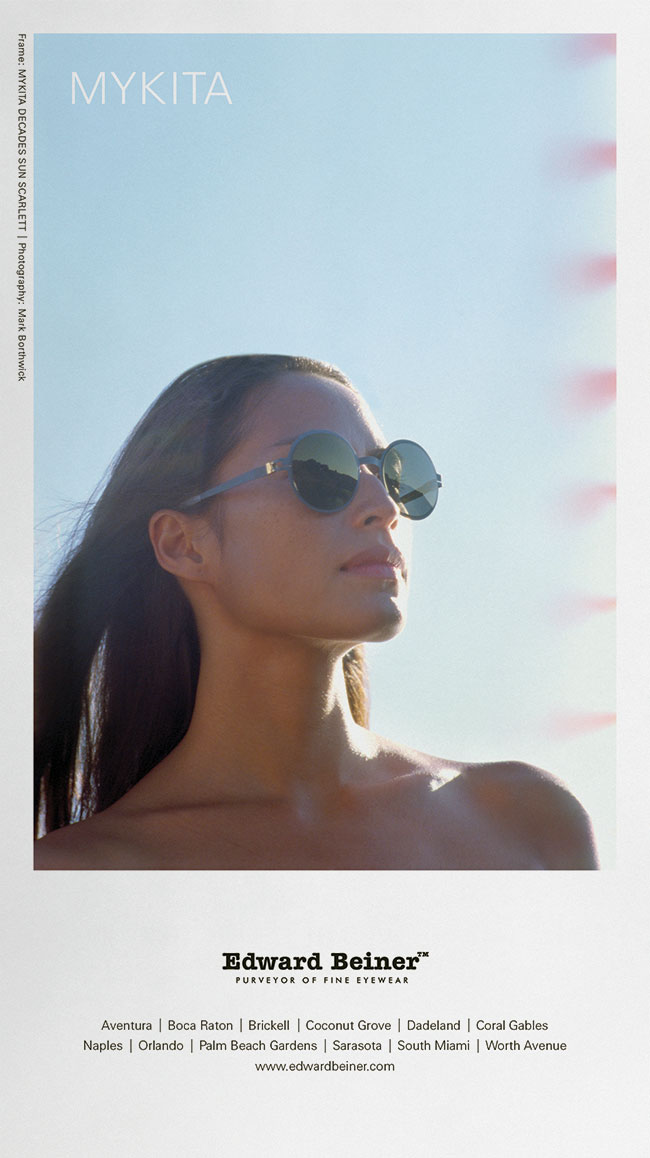 Sunshine State of Mind
Edward Beiner, Miami, FL
➤ The South Florida chain has been advertising its selection of fine sunwear since opening more than 30 years ago. Now with 12 shops, promoting sunglasses remains a priority, mostly through co-op advertising. Store public relations director Daniela Zanzuri says an advantage of working with an eyewear company is getting quality professional photos that are characteristic of the brand. "We co-op with brands that offer a certain selectivity," she adds. So the chain has partnered with Barton Perreira and Mykita for print ads. Playbill, where this ad appeared, is one inspired pairing, since arts patrons are the kind of fashion-savvy customer they seek. Edward Beiner also abides by the adage of truth in advertising: All frames shown in ads are available for purchase in the stores.
---
---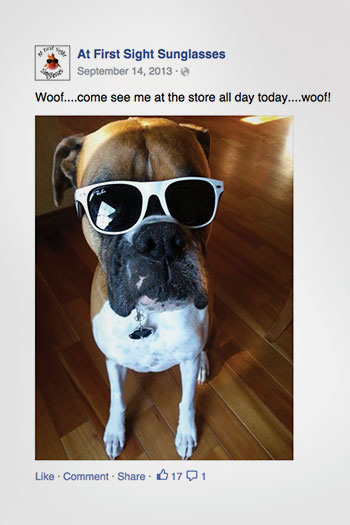 Sign Language
At First Sight Sunglasses, Oshkosh, WI
➤ Being the only independent sunglass shop in the Oshkosh area helps bring in a steady clientele, but husband and wife proprietors Tim and Sara Noe still need to reach new eyes. Through a 2013 municipal initiative to promote local businesses, a highway billboard with the store's logo and the bold message "Sunglasses for Everyone" was displayed for a month. Sara also comes up with a steady stream of witty Facebook posts to show new products and publicize store events.
Hear What the Industry Thinks About the Ultimate Lens Package by Essilor
Eye care professionals, patients, and Essilor sales consultants shared their feedback on the Ultimate Lens Package. Watch to see why they believe the innovation behind the lens can make the difference for your practice and for your patients. For more information on the Ultimate Lens Package, contact an Essilor Sales Consultant or click here.
---