STORY BY DANIEL P. SMITH
The strategies, tips and tricks eyecare pros employ to drive multiple-pair sales
Tired of beating her head against the wall and willing her numbers to go up, Robin Brush took action. In January 2014, Brush, the optical manager at Eyeoptics in Omaha, NE, swapped her usual daily routine for three days alone inside an 1,800-square-foot hotel suite near Las Vegas. Brush wasn't running from her problems or seeking an escape. Quite the opposite.
Her trip to Sin City involved a precise mission. In complete silence and sans distractions, Brush brainstormed strategies to drive Eyeoptics' sales.
"Just me and my notebook," Brush recalls. "Honestly, I don't even think I turned on one of the five TVs that were there."
Among the principal ideas Brush would bring back to her optical business: an energized and strategic focus on selling multiple pairs of eyewear in one transaction, a nod to the recognition that it is easier to sell three pairs of eyewear to one customer than one pair to three individual customers.
A unicorn for many optical businesses, the multiple-pair sale has now become routine practice at Eyeoptics where multiple-pair sales have jumped 15 percent over the last three years, a steady improvement that has boosted the company's overall performance — and alleviated the pain in Brush's head.
"Our record, by the way," Brush beams, "is 14 pairs to one patient."
While eyecare pros generally recognize that customers benefit from having more than one pair of eyewear in their daily arsenal, translating that belief into sales can be a tough, daunting task. Here's how some are capturing the multiple pair magic:
---

Watch your language
At Eyeoptics, Brush and her team don't talk to customers about "second pairs," but rather "multiple pairs."
"If you use 'second pair,' you just limited your customer to two pairs … and why would you limit yourself to only two pairs?" Brush says.
Mix it up
McCulley Optix Gallery in Fargo, ND, offers customers an incentive to purchase multiple pairs, though the exact deal changes each month. Based on sales data from the same quarter the previous year, customers might receive a free frame (the most modest incentive offered during the best performing month in the previous year's quarter), free lenses (during the worst month from the previous year's quarter) or 50 percent off the second pair (during the middle-performing month in the previous year's quarter). The varying incentives help to boost the months where sales historically drag, while further enhancing already high-performing months.
"In October, we did a big trunk show, and our multiple-pair special was a free frame. Fifty-five percent of sales were multiple pairs," says McCulley office manager Jenna Gilbertson, adding that nearly one in three McCulley patients purchase multiple pairs in a single transaction.
Make it charitable
DePoe Eye Center, which has six locations in northern Georgia, offers a twist to the common buy-one-get-one-half-off discount.
Each quarter, the office's #isee campaign identifies a new charity and invites patients to earn their 50 percent discount on a second pair by bringing in a donation for the designated organization, which has thus far included local groups addressing issues such as hunger, domestic violence and military support.
Before starting the campaign, DePoe practice director Michelle Wright says only about 1 in 10 patients purchased a second pair. Since launching the #isee campaign last October, multiple-pair transactions at DePoe have more than doubled.
"Our patients love a deal and feel great giving back to the community," Wright says.
Build up to it
Not comfy with giving away so much margin on a second pair of frames? D'Ambrosio Eye Care in Lancaster, MA, offers an alternative method to appease discount-minded consumers. The back of D'Ambrosio's loyalty card features four circles: Purchase $99+; Non-Glare; Transitions or Polarized; and New Frame. For each category customers check off, they receive an additional 10 percent discount on their total purchase, including additional pairs.
Tap your lab
To make the economics of offering a multi-pair discount work, eyecare pros should tap their lab for a discount. Many labs offer a multiple-pair discount in the range of 30-50 percent, which makes swallowing the lost margin much easier.
Though, Brush reminds, labs won't necessarily broadcast their deal. "They won't tell you if you don't ask," she says.
Know the insurance providers
In many cases, insurance plans provide consumers a discount for purchasing multiple pairs, an important fact some patients might not know. With familiarity of common insurance plans, staff can introduce a deal that will not only provide incentive for patients to purchase additional pairs, but to do so at no extra expense to the business.
Kathy Maren of Combs EyeCare & EyeWear in Western Springs, IL, says insurer discounts make it easy for patients to justify the larger purchase and the multiple-pair sale "a slam dunk."
Toss in a freebie
Not interested in offering a monetary discount? Then, investigate other ways to boost the value proposition.
Anyone who purchases at least three pairs of eyewear at Dr. Kenneth Boltz's office in Dublin, OH, receives a free OYO box to safely — and stylishly — store their eyewear. It's an alternative to multiple-pair discounts and one Boltz believes serves as a long-lasting reminder of his office's product and service.
"Our patients seem to love this idea and, hopefully, they think of our office each morning when they look at their eyewear wardrobe," he says.
Make it everyone's responsibility
At DePoe Eye Center, scoring a multi-pair sale is everyone's responsibility, not solely the optician's task. In fact, the seeds for a multiple-pair purchase are intentionally planted throughout the process, a strategic focus that has nearly tripled DePoe's multi-pair sales numbers, according to Wright.
Such a storewide effort includes reception asking appointment-scheduling patients to bring all of their eyewear, including prescription sunglasses and computer glasses to the appointment; techs reviewing the patients' eyewear and spotlighting insurance benefits as well as any in-house, multi-pair discounts presently available; and doctors reinforcing the benefits of different pairs of eyewear for different situations while the patient is in the chair and then reiterating those personalized suggestions to the optician in the patient's presence.
Driving home the idea of multiple pairs early and often makes securing a multiple-pair sale in the optical that much easier.
Identify special needs
While eyecare pros know different eyewear exists for different needs, patients might not. At Optical Alternatives in Milford, CT, optician Dorothy Reynolds makes sure customers become informed souls.
Reynolds asks patients about their lifestyle, work and hobbies to identify any special needs. Reading in bed? Watching television from a distance? Sitting in front of a computer? If so, are you at eye level, above or below the monitor?
It drives conversation, of course, but also opens the door for Reynolds to explain how different eyewear serves distinct purposes. Those on a computer for hours each day need a pair of computer vision eyewear, while the outdoors enthusiast could certainly use a solid pair of outdoor eyewear.
"I think the patient appreciates that I took the time to ask and point out that one pair will not accomplish every moment of their life," Reynolds says, adding that the questioning also helps to position her as an eyecare professional invested in customer's individual needs.
Highlight your personal collection
Maren doesn't hesitate to tell patients that she owns 36 pairs of eyewear — 28 pairs of regular glasses and eight pairs of sunglasses.
"It is a great selling tool because it tells the patient it is OK to have more than one pair," says Maren, who has been in the eyewear industry since 1974.
Sweeten the pot
A multi-pair discount is easily the lowest-hanging fruit, as discounts blanket the American retail experience and drive many purchasing decisions.
EyeShop Optical Center in Lewis Center, OH, launched its buy-one-get-one-half-off deal in 2015 and Dr. Cynthia Sayers says the deal becomes a "no-brainer" for most patients, particularly if they are trying to decide between two distinct frames.
"Customers love to get a deal, especially when two or more pairs of glasses make sense for them," Sayers says.
The special offer, she says, also allows EyeShop to compete with the abundance of 2 for $99-like deals in the marketplace. Buoyed by a discount from its lab, the second pair discount carries performance-driving value for EyeShop, which has seen its multiple-pair sales figures increase about 30 percent since unveiling the special offer to consumers in 2015.
Bell Family Eyecare in Poplar Bluff, MO, offers a similar second pair half-off deal, albeit on sunglasses. After a customer purchases an ophthalmic frame from Ray-Ban, Nike, Diva or Guess, his or her sunglass frames from the same brand are discounted 50 percent.
"It's become a win-win," says Bell's Teresa Davis, who credits the deal, one initially motivated by a Ray-Ban minimum order requirement, with pushing multiple-pair sales up 20 percent.
Give a little something for tomorrow
Some patients simply are not prepared to pull the trigger on a multi-pair purchase today, but the potential to land a follow-up sale remains.
Last year, Nikki Griffin and her team at EyeStyles Optical and Boutique in Oakdale, MN, began handing customers a bookmark that offered the recipient half-off another pair of lenses. The bookmark includes a use-by date and a space to quote the discounted lens price.
"The bookmark is a tangible reminder to use the discount," Griffin says, noting that her lab provides a discount on second-pair sales within 30 days of the original invoice.
Step out of the sale
Sometimes during the sales process, opticians become their own worst enemy, projecting their shopping habits or sensibilities onto the patient in a way that limits the opportunity for a multi-pair sale.
Pros like Brush and Gilbertson urge staff to remember that the purchasing decision always belongs with the individual consumer. Brush, in fact, urges her opticians to assume the patient wants multiple pairs, even to the point that they have sunglasses in the presentation tray before frame styling the patient.
"Give the patient an opportunity to have different styles," Gilbertson says.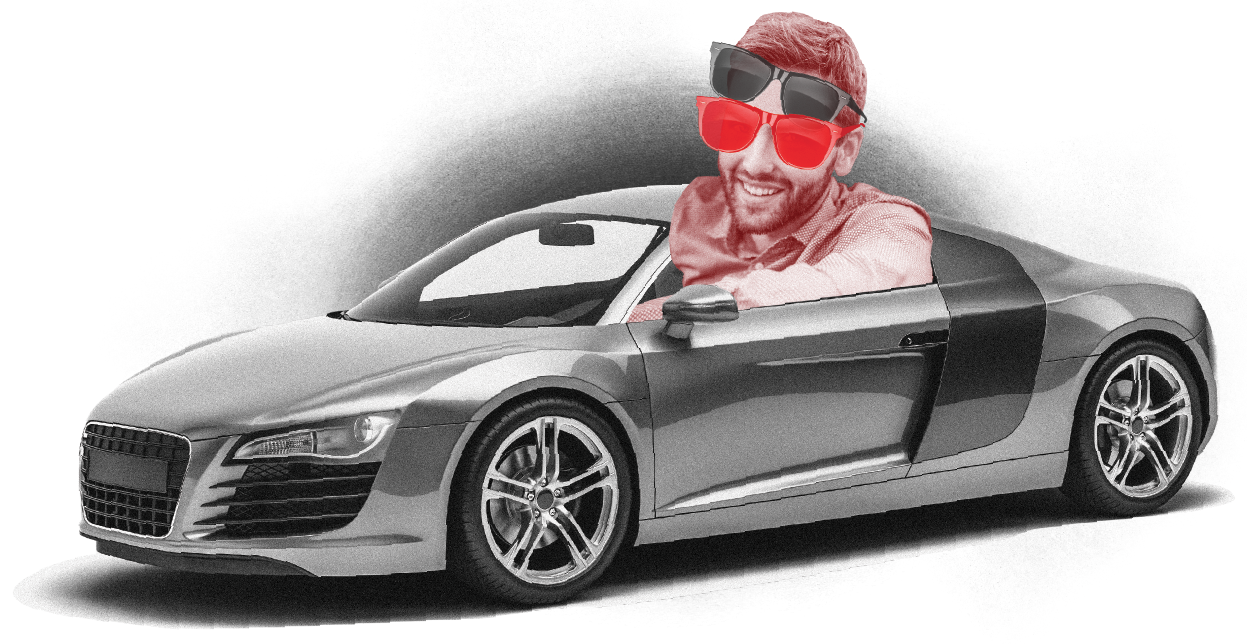 Show, don't just tell
"Show, don't tell" is more than a vibrant storytelling principle practiced by literary geniuses like Hemingway and Steinbeck; it's also a valuable sales technique with specialized product.
At Mill Creek Optical in Dansville, NY, Jennifer Leuzzi continually places a pair of sunglasses or fitovers on customers and invites them to walk out the front door and to look at car windshields with, and then without, polarized lenses.
"It plants the seeds [of a multi-pair purchase] if nothing else," Leuzzi says.
Shift the target, change the mindset
In 2014, Eyeoptics handed out spiffs to opticians who sold second, third and fourth pairs. In 2016, however, the office changed its spiff program so opticians only earned a spiff starting at their third pair.
"Selling two pairs is standard. It's expected," Brush says, adding that spiffs actually jumped double digits in 2016 despite the higher sales threshold.
Don't rush to the primary pair
Rather than showing patients their primary eyewear right off the bat, Dr. Joshua Schutte of Modern Optometry in Fairfax, VA, prefers to start the sale with a potential second pair.
"Show sunglasses first and, once they are in love, remind them they need an ophthalmic pair, too," he says.
A Closing Word:
Selling multiple pairs certainly improves immediate revenue, but there is also a long-term benefit: one multi-pair sale to a patient creates an ongoing legacy.
Gilbertson says many of her recent patients who purchased multiples had done so previously.
"They now come in with the mindset that they need more than one pair," Gilbertson says.
Once patients live with the benefits of having multiple pairs, they rarely want to go back.
This article originally appeared in the February 2017 edition of INVISION.