INVISION SUBSCRIPTIONS
10 Great Issues
a Year, Free!
Launched in January 2014, INVISION has quickly become the favorite magazine of more than 30,000 eyecare professionals in the United States. With your free one-year subscription, opticians, optometrists and ophthalmological businesses can get 10 issues stuffed with innovative ideas for running your store or practice.
Subscription questions? Email This email address is being protected from spambots. You need JavaScript enabled to view it..
---
Readers Talk About
INVISION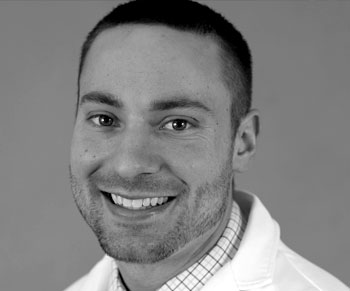 "Love this magazine!! Great magazine with amazing optical and practice management ideas." — Dr. Theodore Sees, Rockford Family Eyecare, Rockford, MI
---
"I get bombarded with medical journals & industry publications on a monthly basis. The practical information in INVISION has earned its spot on my nightstand on a regular basis. Keep up the great work!" — Dr. Rita Ellent, The Gardens Eye Care, Forest Hills, NY
---
"Love the magazine. We have a copy at the office, but would LOVE one at home to make sure I get it!" — Jim Williams, Eye to Eye Optometry, Mexico, MO
---
"Have been in the optical business many years and this is by far the best magazine ever!" — Julie McDade, The Eye Specialists Center, New Lenox, IL
---
"We love your publication. My husband and his office staff always fight over a new issue when it arrives! The reason we love your magazine is because it gives our practice great innovative and current/up-to-date practice management tips and ideas. It really is unlike any other publication that we receive. Thank you!" — Genevieve McPartland, Oregon Eye & Vision Center, Central Point, OR
---
"This is a great resource for eyecare! Your publication offers professionals a forum to be open and create a discussion. Sometimes it can feel like we are on an island."—Bethany Cassar, Complete Eye Health, Holland, MI
---
"I get a "hoot" reading the humorous anecdotes the optical employees share about their experiences. The articles in the magazine are well written, and pertain to more of what I need/want to read. This magazine is truly a good one for opticians to learn, to laugh and to share from. Thank you."— Becky J Geuns, Eye Surgeons Associates,P.C., Colona, IL
---
"Of all of my 34 years of opticianry, it's a breath of fresh air regarding our industry. It's progressive and interesting and "current" with the energy of this day!" — Susan Brownell, The Bent Lens, Bozeman, MT
---
"INVISION goes to the top of my pile of trade magazine reading for the month. It is jam packed with applicable, current, helpful, sometimes funny, information. I rip out pages and file them in my drawer for future reference before I recycle the already read carcass." — Kristin King, Viewmont Eye Associates, Hickory, NC
---
"It is so refreshing to read through a magazine that is more than just ads, and canned articles telling us why (insert mega company here) has the best lens, coating, or frame. Its articles, tips, and suggestions we can immediately put into practice and see real benefits from. The articles by Robert Bell make an instant impact, every month. To recognize some of the amazing talent in our industry and give them a voice is a blessing to everyone in the industry. Robert Bell, Scott Balesteri, Barry Santini and many others are amazing to hear from." — Erik Lawrence, Roadrunner Eyecare, Alberquerque, NM
---
"I love this magazine! I read it cover to cover, and always learn something new and take away a few great ideas that I want to implement! Keep up the great work!" — Brenda Feltman, Exact Eye Care, Brandon, SD
---
"I asked the February issue to be my Valentine." — Angel Miller, Cynthiana Vision Center, Cynthiana, KY
---
See the latest edition of INVISION in digital flipbook format.
What are you waiting for?
Start your free subscription today!
SPONSORED VIDEO: VISION SOURCE
Optometric Practice in a Small Town
Practicing in a small town gives you the diversity and opportunities to practice full-scope optometry. See how one OD found professional and personal fulfillment in a small town.