PLUS POWER
Many ECPs find advantages in
aligning, buying with others
This article originally appeared in the September 2015 edition of INVISION.
---
Strength — and savings — in numbers.
That's the basic idea behind buying groups and practice alliances. By banding together, ECPs can reap discounts on everything from frames and contacts to lab services and practice management solutions.
The top groups among 353 ECPs surveyed by The Vision Council last year: Vision Source (used by 45), C & E (37) , OOGP (32), Block Business Group (31), ABB Concise/ABB Optical/Primary Eyecare Network (28), Vision West (27), ADO (25), Alliance and HMI (24 each), with IDOC and PECCA close behind.
Nearly a quarter of the respondents said they have no affiliation. About a quarter said they use more than one buying group or alliance, and some INVISION Brain Squad members agree. "We use PERC, IDOC and C & E," reports Susan Kantor of Central Phoenix Eyecare. "They do help with some discounts, although, with our volume, the best discounts usually come by going direct with a company." And some ECPs pick and choose, using a buying group for some products and services, but not for others. Dr. Dave Schultz of Urban Optics in San Luis Obispo, CA, uses a buying group for lab services but not for frames since, he notes, "most independent frame lines don't participate." Many optical pros find that smaller groups serve them well. Douglas Manhire of Manhire Opticians in Hackettstown, NJ, joined Villavecchia Buying Group when it started in 1980 and is still a member.
As with any business decision, it's smart to do your research and talk with colleagues before signing on with a buying group or alliance. Remember, too, that what works for you today may not be the best solution next year. So be agile, flexible and ready to do whatever will best serve your business and your customers. — JULIE FANSELOW
---
POINTS TO CONSIDER
➤
ECPs should consider a group that is going to take a genuine interest in the practice, like improving patient care and making the job easier. A buying group should first want to understand the needs of your practice. They should provide the essential tools you need to grow your bottom line and help create the best possible outcomes for your patients. They should be transparent with their fees, how it can affect your discounts, and how they plan to make you a more efficient practice.
— Kim Bratcher, The Alliance
➤ Most eyecare professionals and their staff are extremely busy tending to the needs of their patients. It's most important to belong to a buying group that offers great discounts and can consolidate billing onto one easy-to-understand statement that allows you to pay for all of your monthly purchases with one check or one online keystroke. Also, the buying group should have a customer service department to intervene on your behalf with supplier issues. — Michael Block, Block Business Group
➤Among the questions to ask when considering a buying group: Are there membership fees to access discounts? Is the full discount passed on to the ECP? Do ECPs have a choice to select their preferred vendors or do they have to use vendors that a group requires them to? Does the group support the profession? And what kind of resources are available to help an ECP run a successful business? — Dr. Joseph C. Mallinger, Vision West
---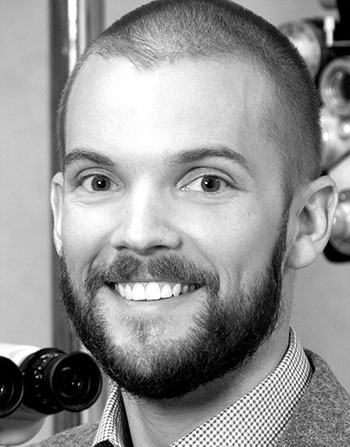 WHAT ECPs SAY
Dr. Blake Hutto
Family Vision Care, Alma, GA
➤
We are members of Vision Source. It makes negotiating frame, equipment and contact lens prices more seamless. There has also been a recent push for the company to return to its roots in providing practice management aid to its members. Its recent acquisition by Essilor has left members questioning what's next, but we're here, ready to see the future.
Dr. Dennis Iadarola
Center for Vision Care, Monroe, CT
➤
We have been with IDOC since its conception. The previous practice owner was an original cofounder, and we appreciate the fact that IDOC is working to truly support the independent practitioner.
Dr. Tanya Gill
Oakland Vision Center, Oakland, CA
➤
Many of the eyewear companies we use do not use buying groups, but for a few that do, we use Primary Eyecare Network. I like them since they offer more than just frame discounts: education and resources to run your practice better.
Stacey Harlander
CNY Eye Care, East Syracuse, NY
➤
We use Block Buying Group. It ensures us a discount, even on low volume purchases, and it makes bill paying a little easier by reducing the number of checks we have to write.
SPONSORED VIDEO: VISION SOURCE
Optometric Practice in a Small Town
Practicing in a small town gives you the diversity and opportunities to practice full-scope optometry. See how one OD found professional and personal fulfillment in a small town.