LIGHT IT UP
THE RIGHT OPTICAL LIGHTING SOLUTIONS CAN MAKE YOUR BUSINESS SHINE BRIGHTER
This article originally appeared in the April 2016 edition of INVISION.
---
My brain gets a little bothered when it can't decide what color something is. That's when things get chatty upstairs: "Blue? No, it's black. Or maybe it's dark purple? No, it's blue. It's definitely blue. ... Right?" Now imagine your customer is having that same one-way conversation in her mind as she's trying to determine the color of a pair of sunglasses. Think she's likely to purchase? I don't think so either. That's why it's important that ECPs use optical lighting that reflects the true colors of frames. Well-considered, strategic lighting can also make your shop look more welcoming to passers-by and create better ambiance. We turned to the pros for tips on lighting solutions. You might also want to plug into their expertise to make your eyewear pop and brighten the customer experience. — JESSE BURKHART
Having the proper amount of light — not too much and not too little — can make a retail space come alive. The LUM Retail Lighting Group, a division of Eye Designs, designed this look for Envision Eyecare in Celebration, FL.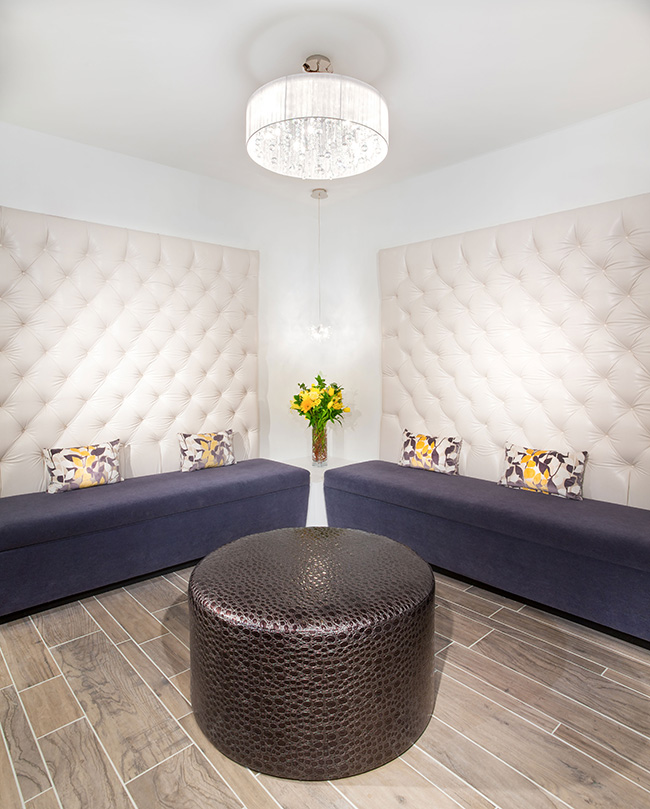 Local interior designers can offer serious expertise for your lighting needs, too. For renovations at Shady Grove Eye & Vision Care, Dr. Alan Glazier turned to Todd Ezrin of TOBE Design Group for the lighting.
This shelving system from Presenta Nova features diffused lighting that eliminates shadows.
Efficiency and color temperature are the cornerstones of Paris Optical's lighting strategy. Long-lasting bulbs also cut down on general maintenance at the store.
POINTS TO CONSIDER
➤ Create convenience. Lights with the right color temperature and proper power can make your store an easy and enjoyable place to shop. "If you're using a light that's too warm, a purple frame might actually appear brown, or a pink frame might appear more red," says Howard Gurock, president of Eco-Lite Products.
➤ Spotlight your frames. "Make sure the textures and colors really pop," says Blanca Rivera, senior design director at Eye Designs. Having the correct color saturation and color consistency, she adds, will help you move product.
➤ Illuminate every square inch. Maximize your store's valuable space by turning your shadowy nooks and crannies into merchandising opportunities. "When selling our displays, we always provide our clients with the option of integrated display lighting," says Vedra Klaric, head of design, Presenta Nova.
➤ Make them feel pretty. Gurock advises having lighting near the mirror that makes your customers look attractive. "That's another way of keeping people in the store for trying on more frames and increasing the chances of someone purchasing," he says. "Someone is happy to come back to your optical if they like how they look in your mirror."
➤ Set the mood. Andrew Fader, director of marketing at Eye Designs, says that many retailers don't consider ambiance when they choose lighting for their stores. "They'll either under-light it and it looks dull or dingy, or they'll over-lamp it and have too much glare or too many hot spots. You've got to have that balance and control."
➤ Brighten strategically. Even a finer detail such as the spacing between fixtures can alter visual perception. "The arrangement of the lights can affect the consistency of color throughout the store," says Sumita Paul of Lighting 4 Diamonds.
---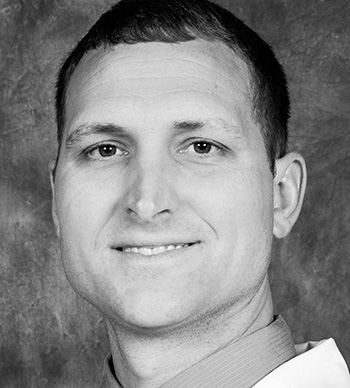 WHAT ECPs SAY
DR. COLTON WICKS
CO-OWNER, PARIS OPTICAL, PARIS, TX
➤ Efficiency was the No. 1 factor we considered when choosing our lighting product. We want this place lit up brightly, of course, so it's not like Abercrombie & Fitch where you walk in and can't see the product. We also wanted low heat output.
➤ We want to achieve a true color perception, so temperature of the light is important. When we were working with Eye Designs, that was something we had to have. We didn't want customers thinking they bought a black frame, only to walk outside and discover they just bought a dark purple frame.
➤ Lifespan of the bulb is another factor we considered. That's of the utmost importance with frame board lighting. I also don't want to walk in, see a dark corner and have to climb a ladder to replace a flood light every morning.