EHR/practice management software
can help you build a better business
This article originally appeared in the January 2015 edition of INVISION.
---
Software is no longer just another tool for your practice.
It is your practice.
Eyecare providers have come to depend on electronic records systems, practice-management solutions and other programs for just about everything they do, from performing exams to collecting fees to selling frames.
In other words, getting the right technology into place is a high-stakes affair. And it's only growing more important as government initiatives such as EHR Meaningful Use incentives and ICD-10 coding requirements come into effect.
The online trend is solidifying in health information technology. Six or seven years ago, only a few companies were in the cloud. That's changing fast.
"The entire world is going there," says Steve Baker, CEO of Eyefinity. "It's just a matter of time." Cloud-based systems help you access data securely from multiple devices, no matter where in your office — or in the world — you are.
With EHR software so critical to your success, you need to find a vendor who will be beside you every step of the way. Talk with other ECPs and browse reviews at ehrcompare.com to learn more. — By JAMES RITCHIE
---
POINTS TO CONSIDER

Never apologize for asking tough questions. Talk to existing customers. How was the training? How is the ongoing commitment to support? — Cindy Braden, RevolutionEHR

Ask vendors if they provide a complete, fully integrated solution: EHR, practice management and optical. While cookie-cutter solutions may be initially easy to use, long-term their inability to adapt to your style of practice will slow you down. — Mary Ann Fitzhugh, Compulink Business Systems

Find a company that lets a practice try software on its own before buying. A paid sales representative can always make software appear easy to use. Look for a company that adds at least 100 new clients annually. Too few new clients can mean they don't get many referrals. Too many new clients in a short period can also spell trouble. — Dr. Gilan Cockrell, Williams Group, maker of Practice Director EHR

Give staff time to get used to the new software.Don't learn too much too quickly. Ask: Will the software scale from a small office to a large multi-provider, multi-location practice? You never know when your business may expand. Ask if your diagnostic equipment is compatible with the software so it can easily transfer readings to a patient record. — Donna Lehmann, First Insight, maker of MaximEyes

How accessible is the company? Can you get the president on the phone? Go deeper than hearing, "We're in the cloud." It's amazing how many customers don't ask questions like, "Who is handling my data?" — Steve Baker, Eyefinity

ODs should look for inefficiencies and bottlenecks in their workflow and determine what EHR solution features will improve those processes. — Ian Lane, Uprise by VisionWeb
---
WHAT ECPs SAY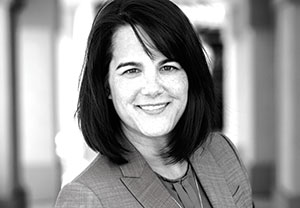 Dr. Mary Anne Murphy
Front Range Eye Associates, Broomfield, CO
"Anything that's not optometry-specific doesn't really have the capacity to understand what kind of inventory we have, because we have such a large retail component."
Eyefinity EHR "has had a big wow factor with patients because of the native iPad app."
Get EHR and practice management software that are integrated. "If they work together but are not by the same company, you can't necessarily be assured they're always going to work together."
---
Dr. Justin Bazan
Park Slope Eye, Brooklyn, NY
Reduce your schedule for the first week during a software implementation. People often say "that running at half speed was a good mix between not going broke, staying sane and becoming more efficient with the system."
Let patients know the reason for any increased waiting time -- and how the new system will help you serve them better.
"How great is the vendor's support? Inevitably you will need some help or something won't go as planned. Are they going to have your back?"
SPONSORED VIDEO: VISION SOURCE
Optometric Practice in a Small Town
Practicing in a small town gives you the diversity and opportunities to practice full-scope optometry. See how one OD found professional and personal fulfillment in a small town.