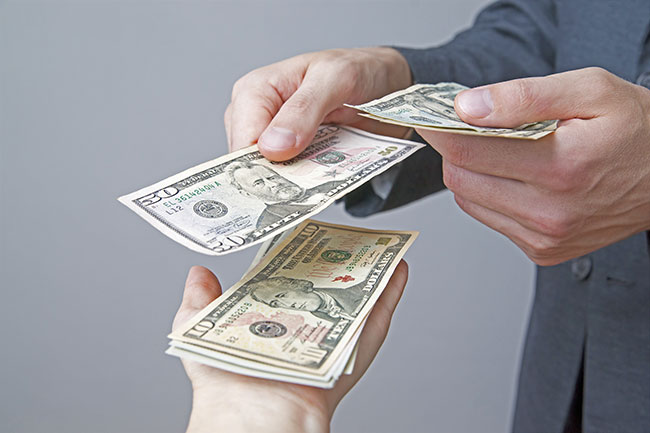 INVEST IN YOURSELF
Ready to open (or expand) your business?
Lenders can help make your dream a reality
This article originally appeared in the May 2015 edition of INVISION.
---
Who doesn't want to be their own boss? Many ECPs dream about owning their own practice, and a lucky few can self-fund it. But most people need financing. The good news is that with low interest rates and guidance from a lender, starting or expanding a practice can be relatively stress-free.
It is important to be prepared and to shop around. Get all your financial info in order ahead of time. All lenders will ask for similar information, and your ability to provide it quickly will help them get an accurate picture of your situation and gauge whether or not to preapprove the loan (and for how much).
Think about financing options for a commercial building purchase or working capital in addition to the practice financing loan. A working capital loan or line of credit can help cover unforeseen costs and reduce the drain on available cash, says D.J. Jackson of Oakmont Capital Services. If you want to buy an existing practice, be sure to ask about its finances, Jackson adds — especially assets that will be used as collateral for any future financing. If there are liens, be sure that they can be paid off without a penalty.
Gavin Shea of Wells Fargo Practice Finance says credit decisions for startup financing are usually based on "a practice's cash flow projection and your ability to repay your loan with enough left over to cover your expenses and livelihood. For a practice acquisition or expansion, decisions are normally based on the historical practice cash flow." To sweeten the deal, some lenders may offer specialty services and consulting as part of their loan package — perks that can really help a startup ECP — so it's worth comparing options. — CAROL GILHAWLEY
---
POINTS TO CONSIDER
➤
ODs starting a practice should have a strong, well thought-out business plan. They need to know their competition, income projections, expense projections and demographics. It would help if they had one to two year's work experience, a good educational background, and a little bit of money. ODs who are expanding should show good revenue trends from year to year. —
David Schmidt, Evolve Bank & Trust
➤ Optometrists can be narrowly focused on what the interest rate is, but there are many other aspects of financing that are more important: term rates, pre-payment options and line of credit. We can offer 100 percent financing with a conventional loan rather than an SBA loan, with a loan term to add flexibility to their monthly payments. We can provide ODs with resources such as a designer to help them with their office layout and display cases, and a consultant to advise on staffing and what vision plans to take. — Ken Music, Bank of America Practice Solutions
➤Our only business is financing independent optometric practices. We quickly get down to the detail level to help the doctor owner make more informed practice investment decisions. — Bob Schultz, Vision One Credit Union
➤ How many equipment vendors and service providers will be involved? Will the work be done in stages so some vendors will need to be funded at certain times throughout the project? Does the funder have the flexibility to accommodate those various staged fundings? Can the funder finance "soft" costs such as installation, implementation, integration, delivery, build-out and training? — D.J. Jackson, Oakmont Capital Services
---
WHAT ECPs SAY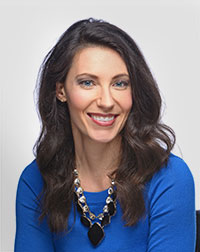 Dr. Katherine Miller
Envision Eye Care, Rehoboth Beach, DE
➤ "After six years in a group ophthalmology practice, in 2013 I decided it was time to set up on my own. I had considerable student loan debt and was concerned I might not get a loan. At first, I considered a large local bank, but they wanted to use my home as collateral and that was not ideal. They were also not familiar with the ins and outs of the eyecare business. So, I chose Bank of America Practice Solutions because they knew how much it would cost to open a practice and it was easier to work with them."
➤ "I collected all my bank statements and yearly taxes together to show them an accurate personal financial statement. I also put together a business plan that demonstrated I was realistic in my expectations and I had a plan for success. "
➤ "I had already found a location and was under pressure to sign a lease. It was important for me to get the loan quickly. Once the bank had all my information, it took no more than a week to get approval. Bank of America also recommended preferred vendors to me for practice design, equipment, general contractors, and medical billing. I would recommend other ECPs not use these vendors blindly, but interview them and compare their prices."