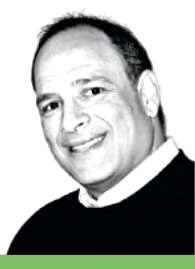 Find what's causing that pain, then how to make it disappear, and you've got yourself a selling point
This article originally appeared in the May 2016 edition of INVISION.
---
If you've been reading my column, you'll understand the meaning behind the headline above, which should put a knowing smile on your face: Find your customers' pain, make them fully aware of how much that pain bothers them and then, make that pain disappear.
Your customers have many pains, and if your customers happen to be parents, nothing is more painful to them as when they perceive their children are in pain. Parents will usually go to great lengths for their children. They most certainly will want to keep their kids from pain.
However, what I've witnessed over the years is that many parents come in not quite understanding the importance of their child's vision, which should be priority No. 1. But because, at this time, they don't grasp the significance of their kid's eyesight, they go to everyone's favorite default position: How much does it cost?
Ugh!
Add to this that many times you'll hear a parent say, "And she always loses things ..." or "He's very rough on his things and I'm sure he'll break his glasses too ...." Both sentences usually end with, "So, I don't want to spend a lot of money on glasses."
Double ugh!
We all know what the priority should be here. But, since the parents currently have their priorities a bit mixed up, it's your job to straighten them out. How?
Find the pain(s) by asking questions. Investigate. Find as much pain as you can. Ask as many "pain" questions as possible of the parents. Here's an example:
---
"Do not say another word! Do not move. Look the parent(s) softly in the eye and hold their gaze until they give you an answer."
---
"I completely understand your concerns about price
(never say cost, by the way)
and I'll do my best to keep that manageable.
(Now go right into the pain questions)
Is Sally having trouble at school at all ... with school work? Or sports? Or with acting out because of a frustration you can't put your finger on? Is there something I missed that she might be having difficulty with at home or school?
"
If you've read my previous columns, you'll know what questions to follow up with. (See my June 2015 column, "That's a Dumb Question".) Ordinarily that would be enough. But, because we're dealing with kids and parents, we need to make the priority for the parents the child's eyesight as opposed to how much the parents are willing to spend. After you've gathered all the information about the obstacles the child faces because of their visual challenges, you should ask the following question, very gently and matter-of-factly:
"Before we move forward and find the best solutions (plural folks!) for Sally, I know price is a concern of yours, so may I ask, what is your priority today in regards to your daughter's vision?"
Do not say another word! Do not move. Look the parent(s) softly in the eye and hold their gaze until they give you an answer.
The response from the parent(s) will tell you, specifically, in which direction you need to go. Isn't that easier than guessing? If you guess wrong, you're going to end up dealing with price objections after you've done all the work. Is that something you want to keep on dealing with?
---
Robert Bell has trained optical salespeople for over 30 years throughout North America and has created The EyeCoach Selling System specifically for ECPs. In addition, he is head of Vision Services at Project Homeless Connect. To ask a question or make a comment, email him at This email address is being protected from spambots. You need JavaScript enabled to view it..