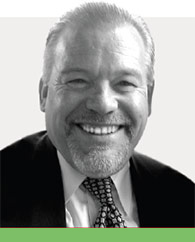 This article originally appeared in the September 2016 edition of INVISION.
---
"Successful people are ordinary people who are willing to do the things that others won't so they can live like others don't." - Unknown
M. Scott Peck opens his book, The Road Less Traveled, with the sentence "Life is difficult." He goes on to explain that once this is accepted as truth, the fact that life is difficult no longer matters.
Making yourself better is difficult. Making your practice better is difficult. The difficulty comes from the pain of not allowing yourself and your routines to be, well, routine. It starts with changing what you do each day to accomplish what you want to make better.
Making your practice better requires reflection and honest examination; it requires consideration of the changes that will be resisted at first. To make your practice better, to make yourself better, I suggest the following steps:
Step 1: Schedule a 30-minute appointment with yourself each day. Make it either your first appointment of the day before anyone arrives or the last before leaving. The purpose is to provide you time to think; reflect on the day before, the week before and your current month to date. Make a list of things going well and persistent, reoccurring problems. What might be learned from the things going well that could apply to the problems? Learn from your experience. John C. Maxwell, author and leadership authority, says, "Experience is not the best teacher, EXAMINED experience is the best teacher." Keep a journal of your thoughts.
Step 2: Every day, run some diagnostic tests. Gather more information. Consult someone you admire who is succeeding in the area you wish to improve. Want to know how patients feel about your practice? Call them. Randomly select 10 or 20 and call. You will learn a great deal and they will be impressed their eye doctor cares enough to listen to them about their experience. If you want to improve the flow in the office, keep a log of it and identify areas where it can be improved. Examine the results of your diagnostic testing during your daily appointment and think about how they affect the planning of your improvement outcome expectations.
Step 3: Determine your outcome expectations and perspective. One of the most repeated mistakes I see in optometry practices is all of the policies and procedures are determined from what is best for the doctor and office, not the patient or customer. Warranties and guarantees are not designed to make the patient feel reassured, but rather, to protect the practice from the less than half percent of customers that might take advantage of the policy. Decide what you are going to do to make your practice more appealing to customers, not more protected from them. Identify one or two areas to improve upon.
Step 4: Prescribe a solution. Once you know the outcome you want and what you will improve, determine how best to accomplish it. The good news? It doesn't have to be perfect, it just needs to be a start. Try and learn. Pay attention to how the new solution is working for your patients and your practice. Adjust as necessary.
Once you accept that life and making improvement is difficult, it doesn't matter. You change by changing what you do daily. Soon the new becomes the routine and it is no longer difficult. The first appointment of the day should be yours, because those thirty minutes will help make all of the others go much better for patients and staff.
---
With 25 years of experience in the ophthalmic and optometric practice industry, John D. Marvin writes about marketing, management and education at practiceprinciples.net. He is president of Texas State Optical. Contact him at jdmarvin@tso. com.