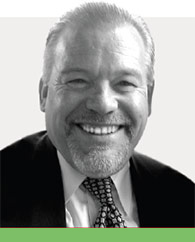 Getting the right mix of inventory is your next step toward greater success as an eyecare professional
This article originally appeared in the February 2015 edition of INSTORE.
---
Do you want to build a $1 million practice?
After location, inventory is the second key to success.
Last issue, I noted how Texas State Optical has seven key elements in a success system through which we've helped 50 optometry practices open from scratch, do over $400,000 sales their first year ... and $1 million in gross sales by their fifth year. And I said that you must start with three foundational elements because if you don't do those three right, the other four don't matter.
So let's talk about inventory. You cannot build a $1 million professional practice selling junk or cheap eyewear. Here's the good news: The kind of consumers you want to attract do not want junk or cheap eyewear.
Sometime in the 1980s, optometrists began believing that consumers didn't want to spend money on quality and fashionable eyewear — a decision driven by the large retail chains with their deep discounts and BOGO offers. In fact, people want quality, fashion and service. Here are the top three mistakes that optometrists make when selecting and managing inventory:
MISTAKE 1: NOT ENOUGH FRAMES
Many doctors want to carry about 400 to 500 frames instead of the 800 to 900 they need. The reason for this is, of course, expense. They think, "I'll start with a smaller number and as I get more successful, I'll put more product into inventory."
That won't work. It's like saying to a fireplace, "Give me heat, then I'll put in some wood." People want selection and variety, so you must start by investing in an adequate number of frames.
MISTAKE 2: NOT ENOUGH SKUs PER BRAND
The No. 1 rule of merchandising? Make a commitment to the brand. If you go to the Ralph Lauren section of the men's department in Nordstrom or Macy's, you wouldn't find three shirts, two pairs of pants and a sport coat. No, you find a commitment to that brand: lots of slacks, many shirts in different colors, and a complete line of sports jackets and suits. So why do we think it's a good idea to purchase six pairs of one eyewear brand and 12 of another? In an inventory of 800 frames, you should have no more than 20 brands with a minimum of 40 pieces in each brand. This gives the you ability to feature and sell the emotional components of the brand. When it comes to selling sunwear, start with no fewer than 200 pieces of sunwear in no more than four or five brands. Let the sunwear shine with its own section. Create an experience.
MISTAKE 3: PRICING TOO CHEAPLY
If you have a beautifully designed dispensary and effectively merchandised eyewear, then price the products correctly. The tradition is our industry is to set the retail price by multiplying your cost by some factor, usually 3 or 2.5 times depending on the purchase price.
There is a better way.
Consumers like simplicity and feeling confident in their purchases. So select eight different price points for your optical. Set a low and a high, then fill in the steps. Each price point should represent a value step that your staff can explain. This way, you don't have a customer confused because one frame is $145 and one next to it is $155. Remember: You can always mark a frame down, package it with lenses or discount it for multiple pairs — but you cannot increase the price once it has been set.
Your inventory is a major investment in your business. Be confident in the quality of eyewear you offer, and that confidence will show.
With more than 25 years of experience in the ophthalmic and optometric practice industry, JOHN D. MARVIN writes about marketing, management and education at the practiceprinciples.net blog. He is president of Texas State Optical, a member-owned cooperative of 120 independent, professional optometry practices. Contact him at This email address is being protected from spambots. You need JavaScript enabled to view it..
SPONSORED VIDEO: VISION SOURCE
Optometric Practice in a Small Town
Practicing in a small town gives you the diversity and opportunities to practice full-scope optometry. See how one OD found professional and personal fulfillment in a small town.