Cut the clutter in your displays — and watch your sales grow
This article originally appeared in the April 2015 edition of INVISION.
---
Want to sell more high-end frames? Always remember: Less is more.
The art of display is not about what to add in, but what to leave out. The most common mistake in opticals today is trying to show too many frames in too small a space. So keep your displays simple, and clear out the clutter.
Props should be simple in shape, preferably something that provides some color or texture such as blocks, books or a fashion case. Stay away from things like fabric or scarves that are very difficult for the average optician to work with and can easily look too busy or amateurish.
Don't let too many props or point-of-purchase display items (show cards, logo plaques, posters, cheap-looking cardboard frame holders, etc.) clutter up your shelves and showcases. Make the merchandise the star of the show. Everything else plays a supportive role.
Luxury frames especially need "breathing space" around them to create a perception of high quality and high value. If it looks bare and spare to your eye, your luxury display is just right.
The only frames that should be crowded together are your lowest priced economy frames — and you might want to keep them "out of sight, out of mind." Many practices and optical shops targeting middle- to upper-income clientele keep their economy frames tucked away in trays below the frame displays.
They're there if you need them — but with the right sort of aspirational merchandising, your clients will see themselves in the higher-quality eyewear you've put in the spotlight.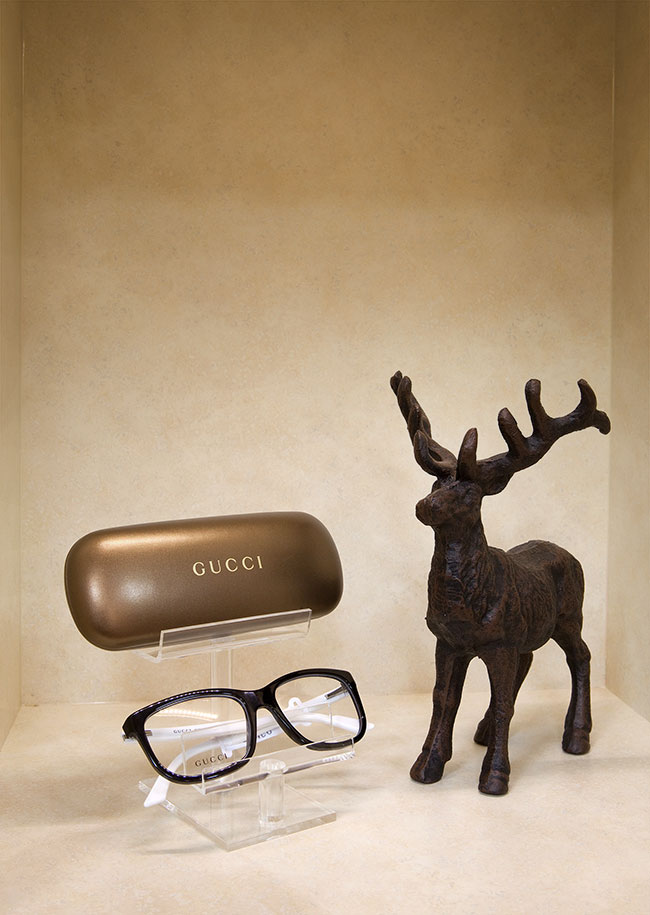 A case and whimsical prop help a pair of frames stand out at Whistler Eye Clinic in Whistler, British Columbia, Canada.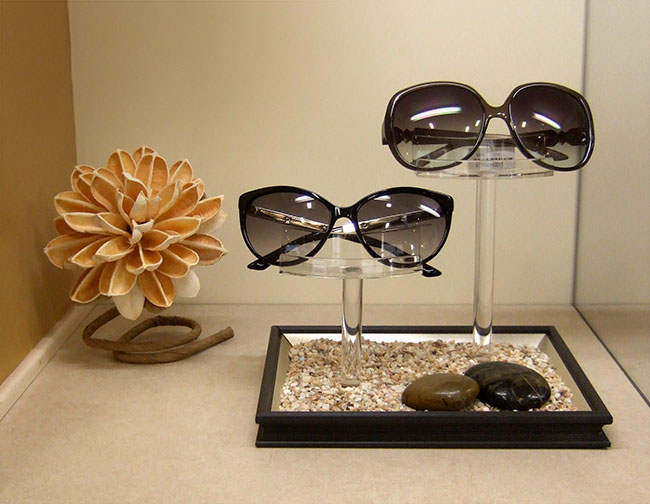 This display at Advance Vision Optometric Center in Monterey Park, CA, shows how spare presentation makes eyewear the star.
---
Barbara L. Wright heads one of North America's most award-winning and successful optical design firms, Barbara Wright Design. Barbara's lively personality and humorous style backed with 30 years of "in the trenches" optical design experience make her a popular speaker and author. Get her free educational articles and videos on visual merchandising at tinyurl.com/BWDdisplay.