Professional social media networks help ECPs leave life in the dark lane
This article originally appeared in the April 2015 edition of INVISION.
---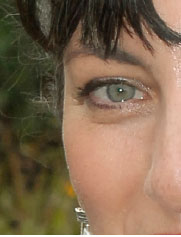 Optometry of yore
was a solitary profession. Most of us, sequestered in our darkened lanes, saw our colleagues only intermittently. A difficult patient used to prompt a visit to a textbook or journal article, or an occasional phone call to a trusted classmate. We were an independent breed, and we liked it that way.
Enter social media, and groups like ODs on Facebook allow today's OD to share cases and get instant advice as if she were working in a multidisciplinary clinic.
So, do the posts in these groups all revolve around medical mysteries and young optometrists on grand rounds? Oh no. Many of us are seasoned pros, laughing and crying together over office stress. There are rules: no politics, no religion, no patient names, no identifying health information, the usual HIPPA concerns. Aside from that, all bets are off. One recent venting session went something like this:
Dr. K: "Oh ... Hi Ms. X, did you move back to NY?!" (Thought bubble: No! No! Please go back to where you came from!)
Ms. X : "Oh no, Dr. K, I'm just visiting my friend but I thought I'd get an eye exam while I'm here. I've missed you!"
Holding a crumply, ratty old plastic bag with a bunch of papers and other stuff in it, she comes into the exam room and dumps its contents on my desk. "My eyes are really dry and have never gotten better. Here's all the drops and instructions you gave me two years ago when I saw you last. They didn't really work."
Dr. K: "But it looks like you didn't use the Restasis or any of the artificial tears I gave you."
Ms. X: "Well, to be honest, I didn't do any of the things you told me to do, but I've brought back the notes I took at the last exam and want to go over them again."
Takes out spiral notebook with neatly compiled notes from 2012 and looks up expectantly.
Dr. K: "Why don't we forget about the dry eye for now and talk about your vision. Any changes?"
Ms. X: "Yes, I have terrible eye strain and my readers aren't clear, but I have to admit I never filled your prescription. I just got stronger OTC readers because if I get used to Rx glasses my eyes will get worse."
Dr. K: "OK, Ms. X. If you're not planning to take any of my advice, how can I help you?"
Ms. X: "Ha-ha! All my doctors tell me that!" (Glad I'm not alone in that sinking boat.)
Dr. K: "Well, let's forget about the glasses and just check your eyes, shall we?" (ARE YOU GOING TO USE THOSE DROPS?!)
Ms. X: "They make me blurry and I forgot my sunglasses."
Dr. K: "It's OK. I'll give you a sun shield when you leave."
Ms. X: "Those wrap around ones?! Oh no! People will think I'm crazy!" (Thought bubble: Do I really have to elucidate this one?)
It used to be that a day like this — with another 16 patients thrown in — ended in a headache and a desire to veg out on the couch. I'd barely have any energy left to answer my spouse when he asked how my day was.
But that was then. Now, I can share this story with 16,000 fellow ODs ... all of whom, remarkably, seem to have met this very same patient at least once this week. The Dark Ages of Optometry are gone. We still like to fly solo, but thanks to social media, we're in this together like never before. See you online!
---
Dr. Viola Kanevsky lives and works in New York City. Her practice focuses on specialty and pediatric contact lenses. A graduate of the SUNY College of Optometry, she enjoys helping children at home and on medical missions in Peru, Mexico and Guatemala with Volunteer Optometric Services to Humanity.
SPONSORED VIDEO: VISION SOURCE
Optometric Practice in a Small Town
Practicing in a small town gives you the diversity and opportunities to practice full-scope optometry. See how one OD found professional and personal fulfillment in a small town.