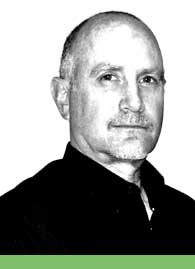 Use the popular social media site to reach exactly the right people
This article originally appeared in the May 2015 edition of INVISION.
---
How important is it for your business to market online? Consider: Americans now spend almost three hours daily interacting on our smartphones and more than two hours online via our computers. We now spend more of our free time online than watching TV.
Online advertising consists of two basics: push or pull. Pull is being there when someone searches for you or your product, such as through an Internet search. That starts with a compelling website that looks just as good on a smartphone as it does on a desktop computer. Pull advertising would include pay-per-click advertising on search engines such as Google, Bing or Yahoo, which deserve a separate article. But "push" advertising is what most of us think about when we consider advertising: pushing a message out to a predetermined group of people.
Smart marketers know the better we can target an audience, the more cost efficient our messages are and the better the return on our investment. Television, especially broadcast TV, is a shotgun approach. Primetime shows and even local newscasts reach ages 8 to 88 — though far fewer on the younger range these days — and you pay for every eyeball. With online advertising, however, we are better able to more precisely target our marketing.
Two examples of promoted posts, one of the easiest ways to start with Facebook advertising.
Facebook is perhaps the best example of target marketing. Almost 30 percent of our online time is spent on social media — and Facebook continues to be the most heavily used site by far. More important, every time we "like" something or someone on Facebook, we are indexed and catalogued. As marketers, we are able to use that information to our advantage. Marketers are able to target audiences demographically by age, gender and location, but psychographically as well, by what they like and what they do.
Want an example on how this might be useful? Let's travel back in time to 2008, when — you may remember — many people were calling ECPs asking to purchase the eyeglasses Sarah Palin was wearing when John McCain selected her as his running mate. For the sake of our example, let's say your practice was lucky enough to have had dozens of those Kazuo Kawasaki frames in stock seven summer ago.
Using Facebook, we could target women ages 35 to 60 who were college educated, had income over $50,000 and identified themselves as conservative or Republican. We would then only be targeting the people who had an interest in the glasses Palin wore and could afford to buy them. At the same time, our ads would not be seen by men who wouldn't necessarily buy that style, or by women who leaned liberal or Democratic and who would be turned off by an ad featuring Mrs. Palin.
That was seven years ago — and in 2015, our ability to target is growing. We can promote kids' eyewear to mothers of elementary school children, polarized sunglasses to commuters and fishermen, prescription goggles to skiers, and so on.
One of the easiest ways to start with Facebook advertising is through a promoted post. You already post on your Facebook page to engage your followers, right? You can pay to have that same post show up on the pages of your targeted audience — including people who have not liked your page — over a targeted period of time for a very affordable price.
How affordable are promoted posts? We have worked with a number of practices who reach anywhere from 20,000 to 30,000 targeted people over a three- or four-day period for under $300. Done right, I don't know of another medium that targets so accurately for so low a price. Look at these promoted Facebook posts from ECPs, and think about what similar posts could do for your business.
---
DANIEL FELDMAN is CEO of dba designs & communication, a Web design, marketing and social media firm specializing in helping eyecare practices succeed. Learn more at dbadesigns.com.