One of the pleasures of summer is sitting in an air-conditioned movie theater, eating popcorn and watching a movie you might not admit to seeing during any other time of the year. If the summer blockbuster features specs, even better!
---
10.

INSIDE OUT

Oh, Sadness. Part of the appeal of the breakout character from last summer's Pixar hit was her big, round glasses. They both enhanced her ability to see the world (warts and all) and allowed viewers to see the depth and compassion in her eyes.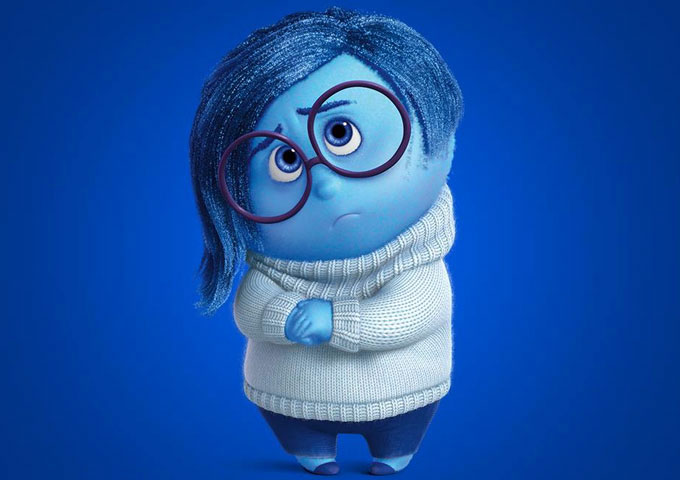 photo credit: www.indiewire.com
---
9.

THE HANGOVER

Ed Helms' normcore frames and Bradley Cooper's bro aviators are spot-on, but the baby steals the show.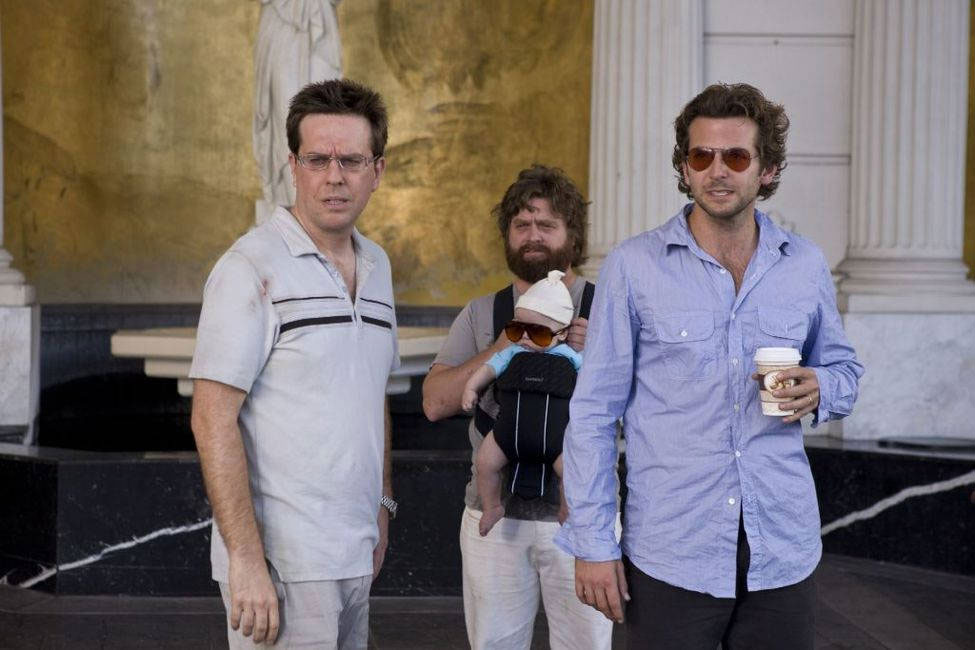 ---
8.

INDEPENDENCE DAY

We have not seen the new Independence Day: Resurgence, but Jeff Goldblum is a charter member of the summer blockbuster bespectacled hall-of-fame. His glasses always signal that he is a sensible, smart fellow who will help save the day. See also: Jurassic Park.
photo credit: www.cineplex.com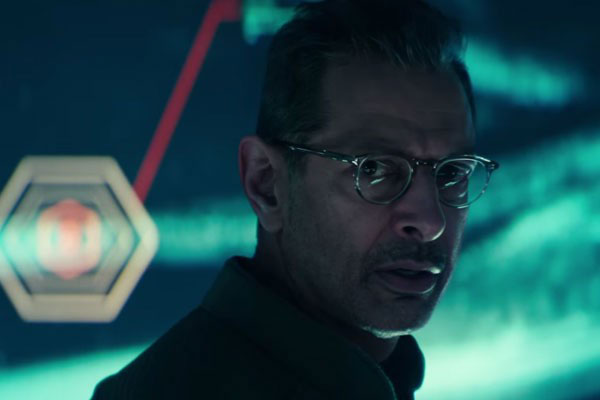 ---
7.

UP

One of the many things Pixar does well is getting details right, and Carl's square grumpy- old-man glasses capture both his curmudgeonliness and his vulnerability.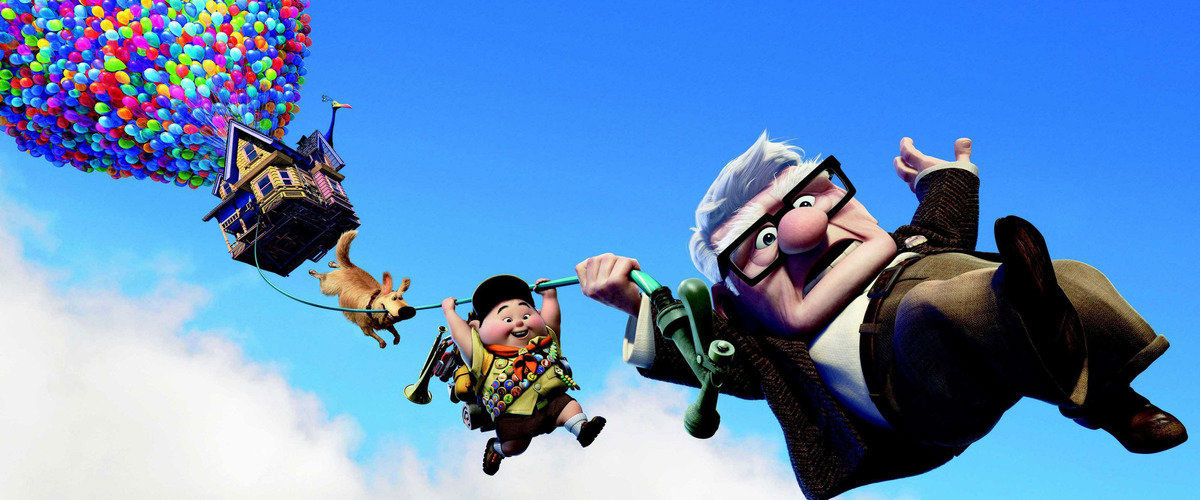 photo credit: www.rogerebert.com
---
6.

HARRY POTTER AND THE DEATHLY HALLOWS-PART TWO

Pre-Harry, pop culture heroes wore glasses only as their alter egos, not when they were out fighting evil. But Harry Potter changed all that; he made wearing glasses cool—and powerful—for an entire generation of kids.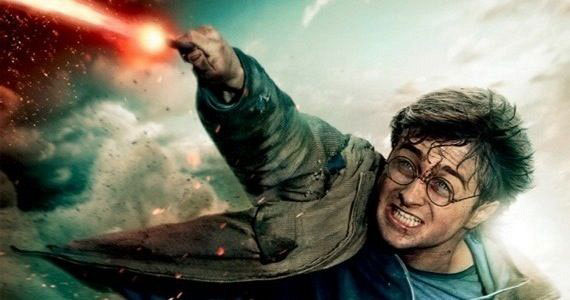 ---
5.

TOP GUN

The. Aviator.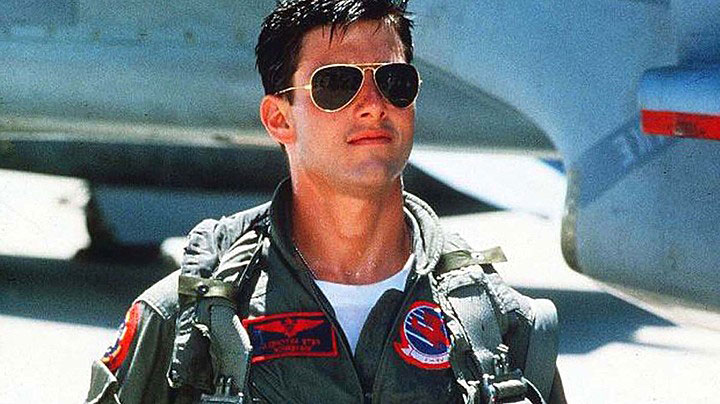 photo credit: Paramount Pictures
---
4.

TERMINATOR 2: JUDGMENT DAY

This summer marks the 25th anniversary of Terminator 2, a critical and commercial success also known for its catchphrases and cult sunglasses. Linda Hamilton's character, Sarah Connor, wears Matsuda model 2809, which was re-released last year, and Arnold Schwarzenegger wears the Persol Ratti 58230, which sadly has not been back. Yet.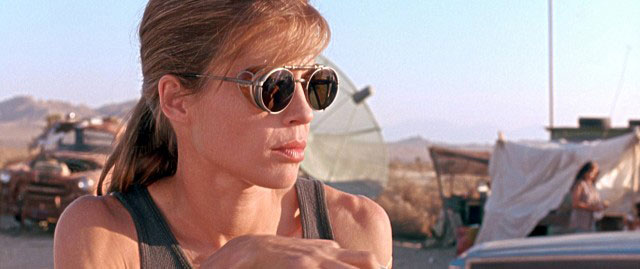 photo credit: www.theterminatorfans.com
photo credit: www.denofgeek.com
---
3.

RISKY BUSINESS

Between Top Gun and Risky Business, Tom Cruise—and his iconic Ray-Ban sunglasses—influenced just about every 80s teen's sun (and under) wear choices.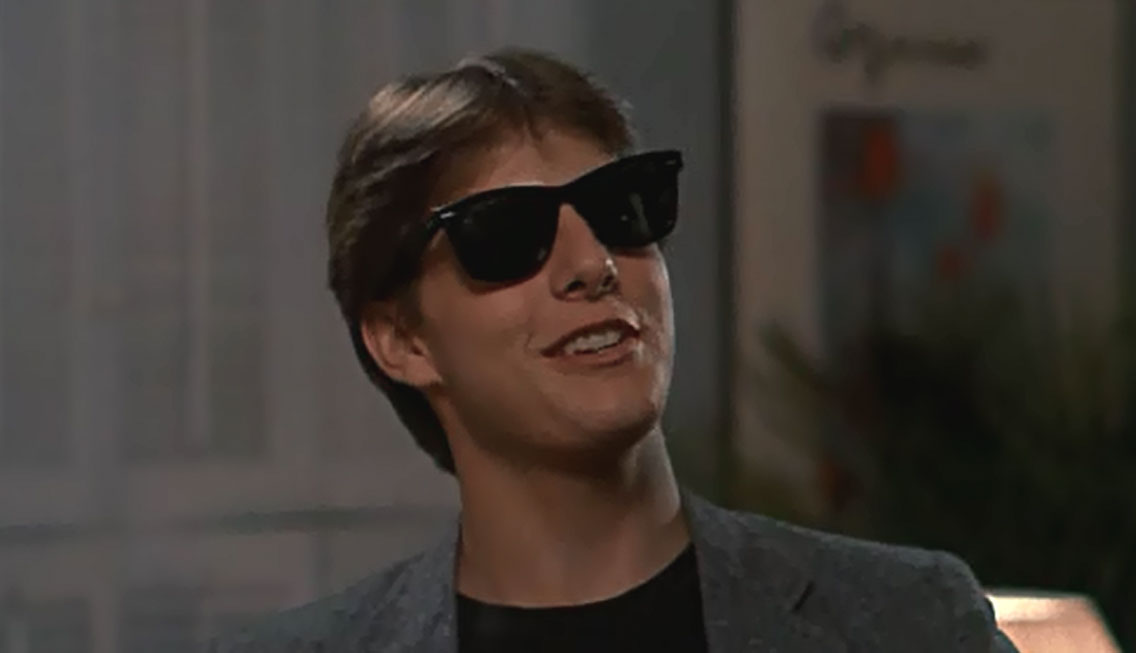 photo credit: likeafilmstar.com
---
2.

GHOSTBUSTERS

"If you're seeing things running through your head…" states the movie's theme song, and in both movies—the original and this summer's remake—eyewear is integral to seeing and fighting ghosts. In the original, Harold Ramis sported his trademark nerdy specs, and the Ecto Goggles were a key part of the Ghostbuster uniform. During our viewing of the current remake, we were reminded of the Seinfeld episode in which Elaine's boss invites her to a screening of The English Patient: "Elaine, I hope you're watching the clothes, because I can't take my eyes off the passion." Well, we couldn't take our eyes off the eyewear, especially Kate McKinnon's steampunk-inspired specs and Chris Hemsworth's lensless frames.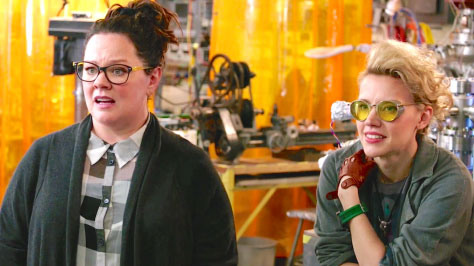 photo credit: themoviemylife.com
---
1.

JAWS

Not only did the four-eyed Richard Dreyfuss and Roy Scheider see that they were going to need a bigger boat, but they were also the only guys able to see what they were actually up against. Lesson? Always listen to the guy wearing glasses! Also: don't swim alone.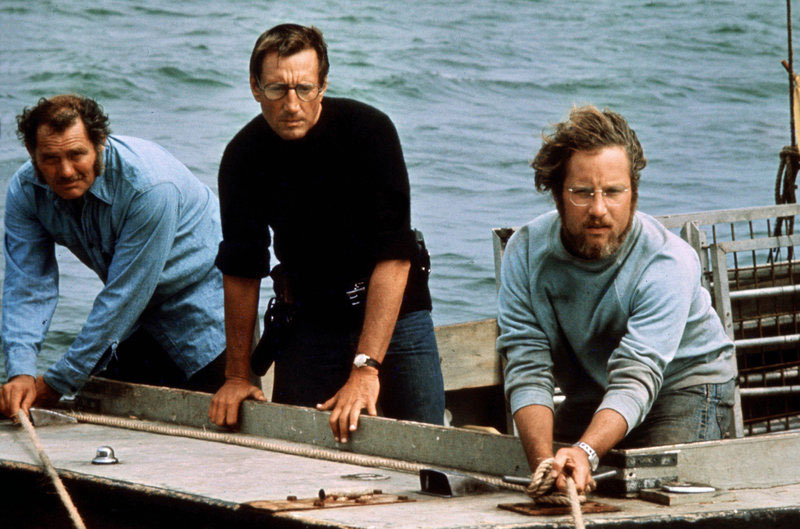 photo credit: Universal/Kobal Collection
SPONSORED VIDEO: VISION SOURCE
Optometric Practice in a Small Town
Practicing in a small town gives you the diversity and opportunities to practice full-scope optometry. See how one OD found professional and personal fulfillment in a small town.