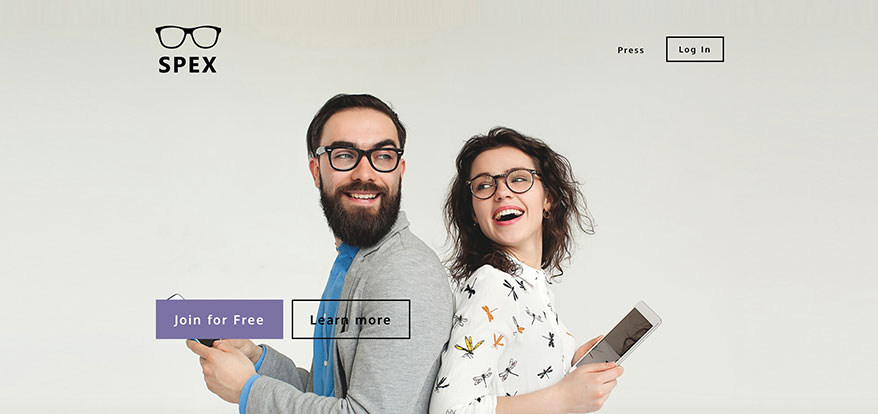 Putting the Sex in Spex
The search for love is eternal and most people have a "type." Now folks who are only interested in someone who wears glasses are in luck! Move over MeetSingleFarmers.com, there's a new niche dating site called Spex (www.spex.dating). With the tagline "Putting the sex back into wearing specs," the site caters exclusively to the bespectacled "who fancy glasses-wearers." Bring it Valentine's Day! hellogigles.com
---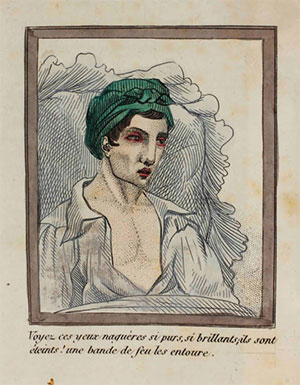 If You Need a Plan B
If Spex doesn't work out, there is always, eh hem, self-love. But take heed, according to Le Livre Sans Titre ("The Book With No Title") published in France in 1830, spending too much "quality time" with one's self could cause men to die "in torment, blind, sick and paralyzed." Translated from French, "see his eyes once so pure, so brilliant: their gleam is gone! A band of fire surrounds them." Luckily, today we have drops for that sort of thing. dangerousminds.net
Et Tu, Money?
It's the worst when news outlets so blithely undermine the hard work of our industry. In a recent story on Money.com, "14 Secrets for Saving on Eyewear," the Time, Inc. site included such gems as:
1. Purchase your glasses online
7. Opt for cheaper glasses
8. Don't replace your glasses every year
9. Skip the add-ons
Some sound advice included:
13. Use FSA funds
14. Do your research...
Something author Andrea Cannon should have done. money.com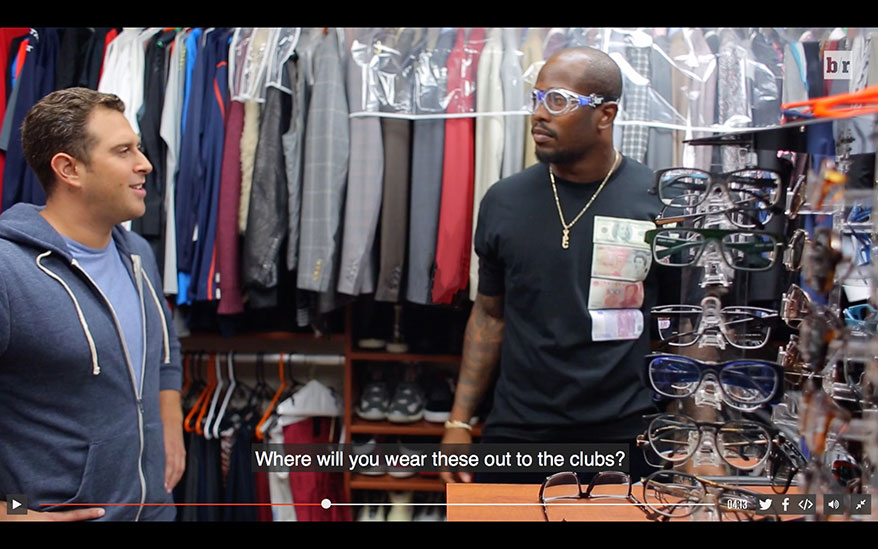 The MVP of Eyewear Customers
The Denver Broncos won Super Bowl 50 last year, partially thanks to a solid defense from game MVP Von Miller. This summer Miller signed a 6-year, $114.5 million contract to remain a Bronco. Recently, The Bleacher Report's Adam Lefkoe toured Miller's Denver mansion, where he discovered the linebacker's 150-plus pair eyewear collection. Denver ECPs get ready, Miller is sure to stock up on more if the Bronco's make it to Super Bowl LI on Feb. 5. bleacherreport.com
This article originally appeared in the January 2017 edition of INVISION.
SPONSORED VIDEO: VISION SOURCE
Optometric Practice in a Small Town
Practicing in a small town gives you the diversity and opportunities to practice full-scope optometry. See how one OD found professional and personal fulfillment in a small town.