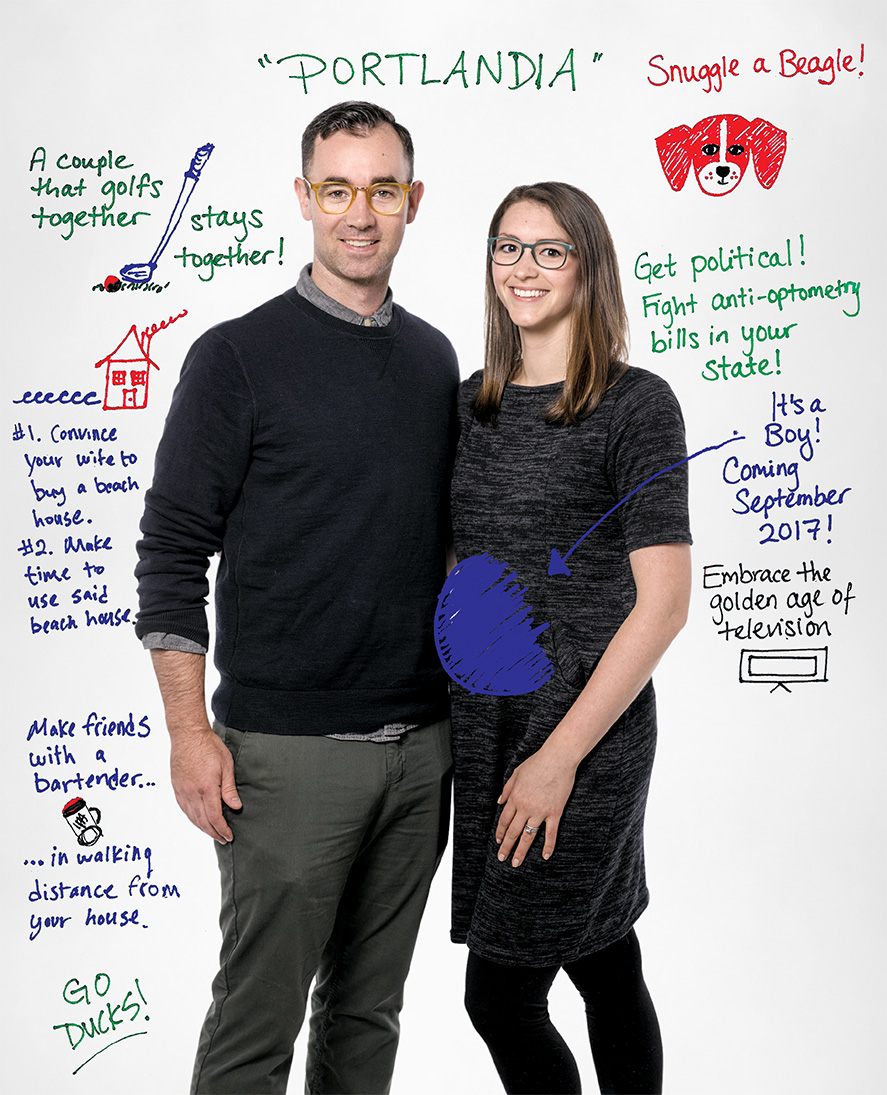 James and Dr. Laura Armstrong

Alberta Eye Care, Portland, OR
Winners never quit. You'd think after winning INVISION's 2016 America's Finest Optical Retailers contest, the Armstrongs would sit back and enjoy their hard-earned success ... but nope. Despite running two thriving practices in Portland, they decided it was time for a new project: parenthood. Sanity may soon be a thing of the past for this couple, but when they do have a chance to unwind, it involves golf; their fur baby, Sadie the beagle; and being on a first-name basis with Ben, the bartender at Wilder. Best get some quality time with Ben now; we see baby bottles, not craft beer, in their future!
---
This article originally appeared in the July-August 2017 edition of INVISION.
Hear What the Industry Thinks About the Ultimate Lens Package by Essilor
Eye care professionals, patients, and Essilor sales consultants shared their feedback on the Ultimate Lens Package. Watch to see why they believe the innovation behind the lens can make the difference for your practice and for your patients. For more information on the Ultimate Lens Package, contact an Essilor Sales Consultant or click here.
---