Here's how it might play out.
What's Dr. Ian Malcolm from Jurassic Park doing getting up-close-and-personal with a potentially dangerous dinosaur?
As you might recall, the folks at Visian ICL recently highighted the fact that that big-screen heroes and villains tend to have good vision.
They pondered these questions: "Just what would it be like if movie characters had poor eyesight, and how would this affect the famous scenes we've come to know and love?" The company, which offers an implantable lens for vision correction, worked with illustrator Wren McDonald to show how such scenarios might play out.
The last installment depicted a sequence from Indiana Jones. And now, here's a poor-eyesight version of a scene from Jurassic Park: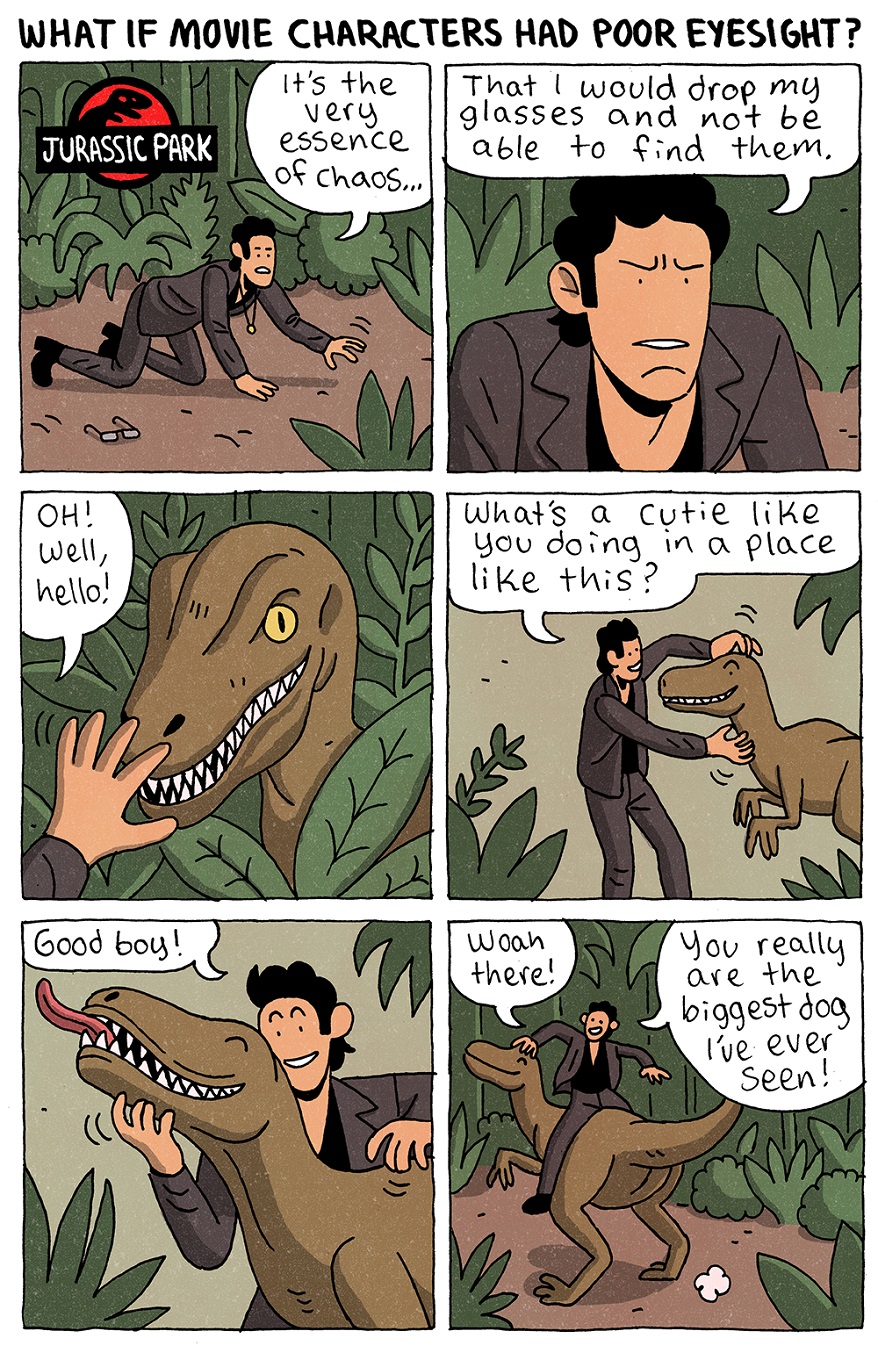 Hear What the Industry Thinks About the Ultimate Lens Package by Essilor
Eye care professionals, patients, and Essilor sales consultants shared their feedback on the Ultimate Lens Package. Watch to see why they believe the innovation behind the lens can make the difference for your practice and for your patients. For more information on the Ultimate Lens Package, contact an Essilor Sales Consultant or click here.
---