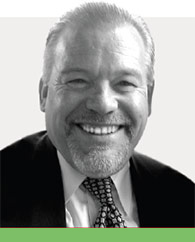 Finding the right location is the first fundamental in a proven system of success for independent ODs
This article originally appeared in the January 2015 edition of INVISION.
---
In the mid-1940s, two brothers from New Hampshire revolutionized the food industry through what they called "the speedy service system." What Maurice and Richard McDonald created was a system of success that, with consistent use, produced a successful outcome every time. Today, McDonald's remains one of the world's largest restaurant chains.
In the past eight years, Texas State Optical has opened 50 practices as cold startups. We consistently see first year sales above $400,000. By the fifth anniversary, many of our offices have annual sales top $1,000,000.
People often ask me for the secret to a startup's success. I'm here to tell you: There is no secret. It is a system — a system that is continually improved and consistently implemented. The system is not in the knowing; it is in the doing.
Over the next three issues, I will explain the foundational elements of this system.
We'll start with location. Where you locate your new practice (or a second location) is so critical to its success that I often say that no amount of advertising will overcome a bad location. Here are three fundamental mistakes I see optometrists make when they are left on their own to select a location for a new office.
"Turn over the
tasks of locating
space and
negotiating a
lease to an expert."
The price of rent versus the cost of a bad location.
Too often, optometrists focus on the price of rent versus the location's true cost. Think of rent as an advertising expense. Select a great location near where people are already congregating, and they will quickly find you. Pick a bad location, and you'll pay for it year after year. Find the newest, nicest super-grocer development and secure space that is highly visible. These grocers spend hundreds of thousands of dollars each week attracting shoppers. Each time people visit the grocery store, they'll see your location. That is powerful advertising!
Not using a commercial real estate agent. Turn over the tasks of locating space and negotiating a lease to an expert. A good commercial agent will often know of developments that are planned before they're built — while you'll only be aware of spaces with a "for lease" sign in the window. The agent will save you money in areas that you wouldn't know to ask about or secure tenant improvement dollars that you do not have the leverage to negotiate. Agents bring expertise in signage, hours of operation and common-area maintenance charges.
Leasing too small a space. Many optometrists believe they only need 1,400 to 1,500 square foot for their new office. It's an estimate driven by concern over the cost of rent, but it doesn't mesh with consumers' expectations for a modern retail experience. So we start with a minimum of 2,500 square feet, including at least 1,200 to 1,500 of that in the retail optical dispensary alone! Today's consumers want choice and selection — and you cannot present 800 frames in an attractive and appealing way with only 600 to 800 square feet of optical dispensary.
Follow these suggestions to succeed in the first step of opening a new office or relocating an existing practice. Next month: inventory management.
---
With more than 25 years of experience in the ophthalmic and optometric practice industry,
JOHN D. MARVIN
writes about marketing, management and education at the practiceprinciples.net blog. He is president of Texas State Optical, a member-owned cooperative of 120 independent, professional optometry practices. Contact him at
This email address is being protected from spambots. You need JavaScript enabled to view it.
.
Hear What the Industry Thinks About the Ultimate Lens Package by Essilor
Eye care professionals, patients, and Essilor sales consultants shared their feedback on the Ultimate Lens Package. Watch to see why they believe the innovation behind the lens can make the difference for your practice and for your patients. For more information on the Ultimate Lens Package, contact an Essilor Sales Consultant or click here.
---