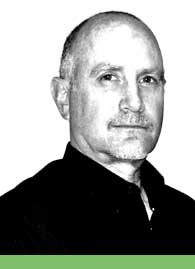 8 ways to make your online home base a more powerful business-building tool
This article originally appeared in the February 2015 edition of INVISION.
---
More than 80 percent of consumers will research a business on the Internet before walking through your door. So your business must have a good-looking, easy-to-navigate website that will help people find you. Here are eight tips to help you improve your website and generate business-building traffic.
1 Mobilize. Five years ago, mobile Web surfing represented less than 4 percent of all Internet traffic. In 2014, it was 60 percent. If your website isn't mobile friendly, you are losing online traffic and most likely customers to those practices with mobile-friendly websites — especially since 85 percent of consumers think a company's mobile website should be just as good as their desktop site.
2 Socialize. Your website should invite your patients and customers to visit and like your pages on Facebook, Twitter, Pinterest, Instagram, etc. But if you are going to have a social media presence, then be present. No one likes a Facebook page whose last post was last summer. Help people share your site to their social media pages, too, with plug-ins or social links.
3 Optimize. It's Google's world online now, and we are all living in it. Do what you can to make it easy for Google and other search engines to find your content, index it and make it accessible to people surfing the Internet. Optimize your website for SEO, which takes forethought not only in what you say, but in how the site is coded to say it, too. Not sure how to do this? Hire someone who can help.
4 Be visual. People don't read anymore; we scan. The days of just putting black text on a blank white page and expecting results are long over. Your website should be colorful, like the product you put on your shelves and frame boards. Eyeglasses aren't boring and bland these days, so your website shouldn't be, either.
5 The virtual elevator. You've heard the term "elevator pitch" where you should be able to craft a value proposition in the few seconds of time it takes to ride in an elevator with someone. Since 55 percent of online visitors spend fewer than 15 seconds on a website, you need to consider: What is your elevator pitch that will keep them on your website longer, and better yet, compel them to shop with you?
6 Call to action. My new clients often say their existing website isn't bringing in new customers. To make the phone ring, you need calls to action. How easy is it to find the address of the shop or the phone number? Where does it invite patients to request an exam or ask a question? Ask yourself: Is your website asking for the sale?
7 What "About Us"? Most About Us pages are boring. In fact, beyond boring. Many ECPs turn their About Us page into a CV with information that most patients could care less about. How many times has a (potential) patient come to your practice because of what school you graduated from? Instead, use this page to answer the question: Why should anyone choose you for their eyecare? (Read more about About Us pages at invmag.us/2151.)
8 Be a blogger. You may not be the next J.K. Rowling or Stephen King, but your blog can serve a big purpose with a reader of a different sort: the search engines. Every blog post is considered a new page by the major search engines. So ask yourself: Are you more likely over time to be found when your website contains 10 pages or 1,000 pages? Use your blog to talk about new products, feature customers in their new eyewear, share optical fun facts, and reinforce good vision care habits.
DANIEL FELDMAN is CEO of dba designs & communication, a Web design, marketing and social media firm specializing in helping eyecare practices succeed. Learn more at dbadesigns.com.
Hear What the Industry Thinks About the Ultimate Lens Package by Essilor
Eye care professionals, patients, and Essilor sales consultants shared their feedback on the Ultimate Lens Package. Watch to see why they believe the innovation behind the lens can make the difference for your practice and for your patients. For more information on the Ultimate Lens Package, contact an Essilor Sales Consultant or click here.
---