This article originally appeared in the January 2015 edition of INVISION.
It's a new year. Maybe you sat down Jan. 1 and created a long list of ambitious resolutions. But if your list lacks ooomph (or perhaps you've even decided you don't need no stinkin' resolutions), here are 21 ideas to make 2015 your best year yet ... even if you don't believe in the "R" word.
Some of these goals are ones you can definitely accomplish in 2015. Everyone can get do more community speaking, waste less time on Facebook or even decide right now — today — that AR coating is no longer an option, but standard on the eyewear you sell.
In other cases, we're serving up huge targets, but other INVISION readers are showing that even lofty goals are attainable. It might take you a few years, or even the better part of a decade to accomplish a big goal like developing a new specialty, opening a new location or earning another degree. But there's nothing wrong with dreaming big — and no better time to start than right now.
---
LEAVE THE OFFICE TWICE AS OFTEN
1
That's a good one for starters, right? But sorry: We're not talking about a 2-1/2-day week. Rather, if you are a top manager at an eyecare business, you want to delegate to your staff so you can spend time making connections and spreading the word about what you have to offer. "My goal as owner is to spend 50 percent of my time out of the office doing PR and making sales calls on behalf of our business," says Steve Whitaker of Whitaker Eye Works in Wayne, PA. (Read more from Whitaker, our Smooth Seller this issue,
here
.)
You might not be able to be out of the office that much, but perhaps you can set a more modest goal of speaking about eye health to at least one school group and one community group every month. If you're new to public speaking, Samantha Toth — a consultant with Innereactive Media in Grand Rapids, MI — suggests that you listen to professional speakers and notice how they hold your interest. "It's not always the topic," she says. "Great speakers can still provide incredible presentations on a 'dry' topic." Watch the audience's body language, make eye contact with attendees and get away from the podium, if possible.
---
BOOST AR SALES TO 90% — OR MORE
2
Take a cue from Kevin Count of Corner Optical in Glenview, IL. "For the bulk of my career I did as most opticians do and offered coatings, lens styles, etc. as add-ons using the best, better, good process — that is, 'Would you like the best AR? The better AR or the good AR?' I never liked the process," he says. "It always felt like a used car salesman trying to sell someone the extended warranty."
When he opened his own shop, he decided to stop talking about brands of lenses and coatings. "The brand would now be me," he says. "As a result of this shift in thinking, I also stopped with the 'good, better, best' and sold only what I felt was appropriate." Not only did this make the sales process easier on everyone, Count says, but "by taking control early and making the decisions, my role goes from glorified salesperson to professional."
---
LAUNCH ONE EYEWEAR LINE OF YOUR OWN
3
Do it yourself or get expert help. Paul Vu of Eyewear Design Alliance, a private-label manufacturer in Portland, OR, describes the process like this: Clients choose from hundreds of different colors; specify the size, finish, bridge styles and lenses; and furnish their logo. In about four to five weeks, the complete custom private label will be delivered, giving you a unique collection that bears your ideas — and your name.
Some private lines have an air of exclusivity, like the capsule collection of $325 plano sunglasses that Italia Independent recently created for Edward Beiner, an upscale Florida chain with a dozen locations. But a more moderately priced house brand can help you compete with online sellers. When Eyes on Fremont (our 2014 America's Finest Optical Retailer) rolled out its own brand in Seattle, WA, it intentionally chose a $175 price point aimed at siphoning away young customers who might otherwise order online, but who like the idea of hands-on adjustments and troubleshooting by a licensed optician.
---
SELL 33% MORE SECOND PAIRS
4
As columnist Robert Bell wrote in INVISION last May, "On average, 90 percent of patients in this country leave their independent eye doctor's offices with just one pair of glasses. Yet, every time I ask eyecare professionals how many pairs of eyewear their average patient needs, I never hear 'just one.'" Read Bell's column on page 54 this month to get an idea of how easy it can be to turn a one-pair sale into something much more.
---
VIRTUALLY EXTEND YOUR FRAME BOARDS
5
Omnichannel is a big business buzzword for 2015. It means you make it as easy as possible for people to buy from you, whether in person, at their desktop computer or (increasingly) via tablet or phone. Add an in-store kiosk where people can custom-design their own eyewear (as Rem Eyewear has done for retailers selling its Converse brand); sign on as a partner with a Web-based service like Iristocracy.com where people can browse for additional frame offerings; or partner with a bespoke designer for one-of-a-kind frames or custom clip-ons.
---
AIM FOR 95% ANNUAL CONTACT LENS ORDERS
6
Want to see nearly all your contact lens patients order annual supplies? Do what Dr. Ted McElroy and his staff at Vision Source Tifton in Tifton, GA, do: Assume that's what people want and make it easy for them, either by handing them the annual supply from inventory, or by offering a rebate certificate and shipment to the patient's home. "We find that giving the guest the option of how many contact lenses they will purchase will amount to the lowest quantity possible," McElroy says. "With our method, the acceptance is well north of 95 percent," and he adds that they track that rate "to make sure we are not losing the edge."
---
SELL MORE CONTACTS
7
Did you know that the average contact lens patient is worth more over the long-run than the typical person who buys eyeglasses? Dr. David I. Geffen says that although the average spectacle patient generates slightly more than a contact lens wearer in one visit, the contacts patient returns more often and often buys eyewear, too, to yield a 10-year gross profit of $2,576 — more than double the eyeglasses-only patient. Speaking at the Global Contact Lens Forum last fall in Las Vegas, Dr. Scot Morris noted that of the 94 million patients with myopia in the U.S., only 38 million wear contact lenses, and fewer than 20 million of the 123 million people with presbyopia wear contacts. "Do you want to grow your practice? You have all the patients you will ever need in your office right now," Morris said. To win them over, refute objections people have to contacts: "They do not work for my eyes." "My eyes are too dry." "My insurance does not cover it." Post a sign by your eye chart: "Have you ever thought about contact lenses?"
---
ADD ANOTHER LOCATION
8
When we asked our Brain Squad their plans for 2015, opening — or at least laying the groundwork for — another location was among the top answers. If you've seen big growth in any segment of your business — whether it's children's eyewear or plano sunwear — the time might be right for another location. Or if you hear from customers that they're driving a half-hour or more to visit you, that might be a sign, too. And remember: Expansion might not mean another permanent physical space. We see a trend toward mobile optical services, from pop-up shops at community events to opticians serving homebound seniors.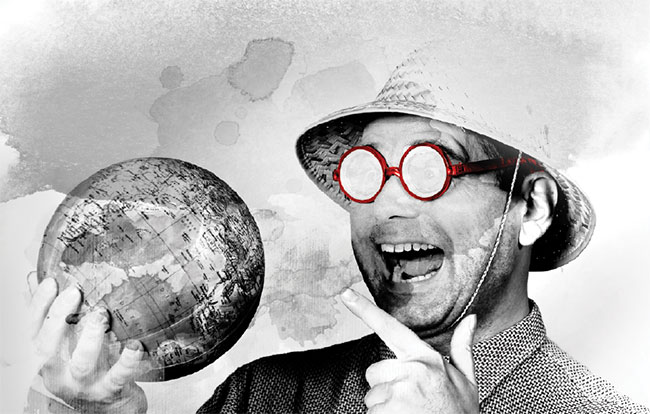 ---
STOP CHASING THE BOTTOM 10%
9
Seth Godin calls it "the tragedy of the last 10 percent." If you are in a competitive market and you lower your price by 10 percent, your market share grows. "If you dig in deep, analyze, reengineer and make thoughtful changes, you can lower your price another 10 percent. This leads to an even bigger jump in market share," he adds. But the more you cut prices, the more corners you'll cut in quality, service, reliability and the ability to give your staff a decent livelihood. "The last 10 percent isn't worth it," he says. "We're not going to remember how cheap you were. We're going to remember that you let us down."
---
ADD ONE NEW SPECIALTY THIS YEAR
10
Whether it's Ortho-K or nutritional counseling or sports eyewear, make 2015 the year you find your niche and pursue it with zeal. "A specialty has to be something you're passionate about," says Dr. Alan Glazier of Shady Grove Eye & Vision Care in Rockville, MD. Sit down with a list of possibilities and ask yourself which you'd truly enjoy. One great thing about optometry is that as your passions evolve, so can your specialties. Glazier says he started with low vision as a specialty, then gravitated to challenging contact lenses and — as a synergistic extension to that specialty — dry-eye care. Once you have your specialty, make sure you market it. See Daniel Rostenne's column on page 53 for suggestions on how to spread the word.
---
GIVE YOUR STAFF 50% MORE FREEDOM TO MAKE DECISIONS
11
Writing at ODs on Facebook, Dr. Tim Ridder of Grene Vision Group in Kansas explained the philosophy that has helped his practice top $1.1 million in gross sales the past two years. "It's all about location and reputation and investing in your facility," he says. "Invest in your staff and empower them to make decisions. There have been threads on this forum about who is responsible when a frame breaks and signing waivers and who pays etc. I can tell you what happens in our practice: We replace it, no questions asked. Service! Service! Service! Treat all patients like you would want someone to treat your mother. When you get the rare ass that treats your staff badly, fire them and go on. "
---
ASK FOUR QUESTIONS TO SELL BETTER
12
Writing on her blog The Story of Telling, Bernadette Jiwa says that while someone shopping at a hardware store might think he's comparing the features and benefits of the latest drills, he's actually imagining his new shelves beautifully hung. Likewise, when a client asks what makes a lens better, what she really means is "How does this make me better?" Jiwa suggests four questions to ask about your products: What's the change that will happen for your customer with this product? How will she look, feel, think and act? What will he say, believe and do once he is using it? How exactly will he be a better version of himself?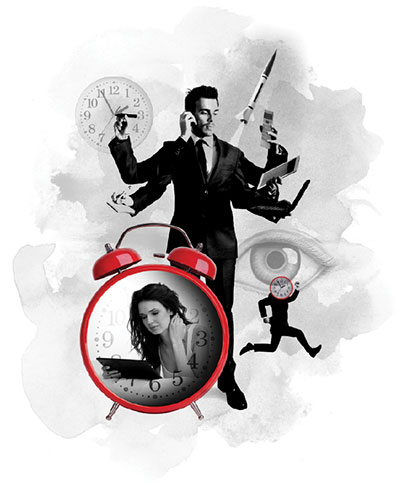 ---
BE 25% MORE PRODUCTIVE
13
In a recent newsletter, author Daniel Pink shared three of his favorite tips for getting stuff done that you'd rather not do:
"If you've got something to do that takes less than two minutes, do it right now." (From David Allen; see more at gettingthingsdone.com.)
Don't squander your most productive time — for most people, that's a few hours after waking — on email or social media. "Use it to do your most important work," Pink says.
If all else fails, use the Pomodoro Technique, a way to break large tasks into small chunks. "Set a timer for 25 minutes and work nonstop without doing anything else," Pink writes. "Then take five minutes to do whatever you want. Then do another 25-5 cycle."
---
ATTEND AT LEAST ONE TRADE SHOW
14
Registration is open now for Vision Expo East (March 19-22 in New York). Other key dates on your calendar this year might include the online Seeing is Believing conference (Jan. 28-29 at
sib2015.com
), SECO (March 4-8 in Atlanta), Optometry's Meeting (June 24-28 in Seattle) and Vision Expo West (Sept. 16-19 in Las Vegas).
---
START WORK ON A SECOND DEGREE
15
Dr. Richard Hom, an optometric career coach, says only a small percentage of optometrists will earn an additional advanced degree. But, he adds, "in the face of changing social, economic and political changes, a second degree may enhance career opportunities outside of the traditional examination lane." In addition to his optometric degree, Hom has pursued post-graduate education both in business — which allowed him to work for computer companies during a sabbatical from clinical practice — and public administration, which gave him experience working with policy experts. Certificate programs that can be completed in as little as six months are a less-intensive way to add skills.
---
EXPAND YOUR NETWORK OF HEALTHCARE PROS
16
In a recent Brain Squad survey, many of you said you plan to do more networking with other healthcare professionals in 2015. A few examples: Toni Herron of Henry Ford OptimEyes, with locations throughout the Detroit, MI, area, plans outreach to local pharmacies over the full scope of urgent eyecare the company offers. Dr. Vivienne Velasco of iFocus Vision Center in Las Vegas, NV, will seek referrals from fellow professionals. And Austin Village Eyecare in Matthews, NC, will pursue tie-ins with plastic surgeons who offer lid lifts, says Dr. Keshav Bhat.
---
CROSS-PROMOTE WITH LOCAL BUSINESSES
17
Do cross-promotions with other local businesses outside the healthcare world, too. Any businesses that focus on health and appearance are good candidates for joint marketing efforts and promotions. Think gyms, spas, salons, clothing boutiques, jewelry stores and more.
---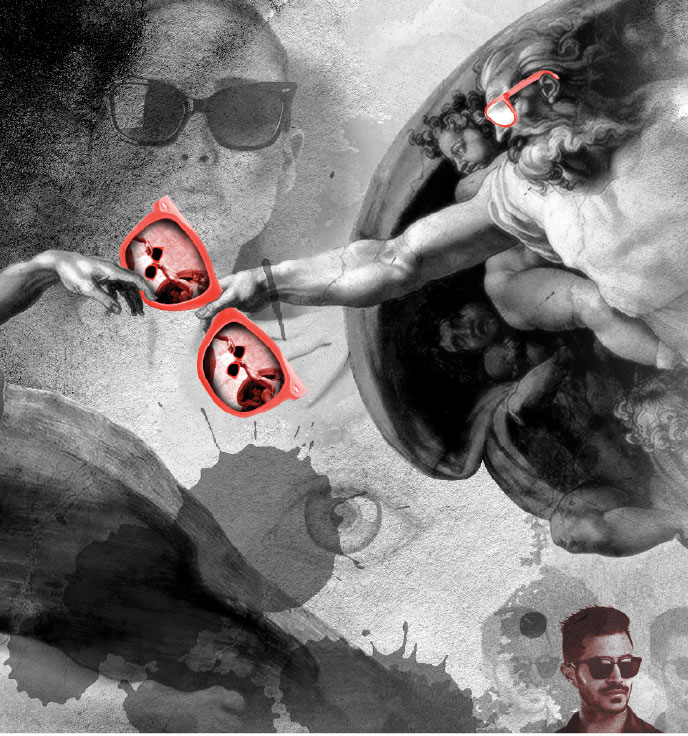 PERFECT YOUR ORIGIN STORY
18
Does your business have a creation story? Take this one, from Ulla Eyewear in Madsion, WI: "The seeds of Ulla Eyewear were sown in the late 1990s when many friends of Ulla (pronounced ooo-la), an iconic Madisonian, took notice of the fun, bold, and distinctive eyewear she acquired while visiting her native Germany. Soon Ulla found herself taking numerous requests prior to her trips and bringing back frames for her friends in Madison. Recognizing the need for a place to buy distinctive and fashion-forward eyewear locally, her husband, Joe Graber, founded Ulla Eyewear." Boom! OK, it's not Guardians of the Galaxy. But it's interesting, shows passion, and in the end, people love stories. So tell yours. That goes for the eyewear you sell, too. Ask your reps and vendors to share the inspirations behind their wares. Start a customer of the week program to feature fabulous frames on average folks' faces, or post photos of celebrities rocking select frames in the same lines you sell.
---
GO 'ONE FOR ONE' ONE BETTER FOUR
19
TOM's Eyewear and Warby Parker get endless headlines for their "buy one, give one" charitable efforts. But you can do the same thing, or even more. Barbi Tuckerman of B. Tuckerman Unique Eyewear in Columbus, OH, reports that her 2015 charitable giving plan looks like this: Anyone who donates a pair of used glasses gets $100 off a new pair — and Tuckerman donates the old eyewear to the homeless. She picks one charity for two months and donates 5 percent of profit to that charity — plus 10 percent of profits at year's end to a breast cancer fund at a local hospital.
If you don't think charitable giving you can boost your business, think again — especially when it comes to attracting Millennials. "If a Millennial thinks there is a higher, altruistic benefit, community support, or a great experience, then price is no option," Christina K. Stahler of CKS Management & Consulting writes on her blog. Focus group participants tell her they "prefer to purchase goods from smaller, local community businesses, or from businesses that might not be local, but are committed to performing good works within the community." In other words, if no local eyecare business is doing good works, a Millennial is apt to buy from Warby Parker.
---
HOLD ONE SPECIAL EVENT A QUARTER
20
Plan your own, or jump aboard events planned by others. Bobby Schmittou of New Eyes Optical in Wyandotte, MI, plans to join his local business association this year to take better advantage of local events like the classic car cruise, where he promoted his selection of Ray-Bans with signs and shirts that read, "Classic Cars Classic Glasses." He also took part in an event for "hunters' wives" on opening night of hunting season. What events do you have on tap this year? How about a back-to-school trunk show for kids' eyewear? Or a sunwear pop-up shop at a local soccer field or food truck rally?
---
GET 1,000% MORE PEER INSIGHTS WITH THE BRAIN SQUAD
21
Here's an easy one: Join INVISION's Brain Squad. In addition to help us crowd-source stories like this, it's the easiest way to share your expertise with other ECPs (and see your business in the magazine). Sign up at
invmag.us/brainsquad
.
Hear What the Industry Thinks About the Ultimate Lens Package by Essilor
Eye care professionals, patients, and Essilor sales consultants shared their feedback on the Ultimate Lens Package. Watch to see why they believe the innovation behind the lens can make the difference for your practice and for your patients. For more information on the Ultimate Lens Package, contact an Essilor Sales Consultant or click here.
---