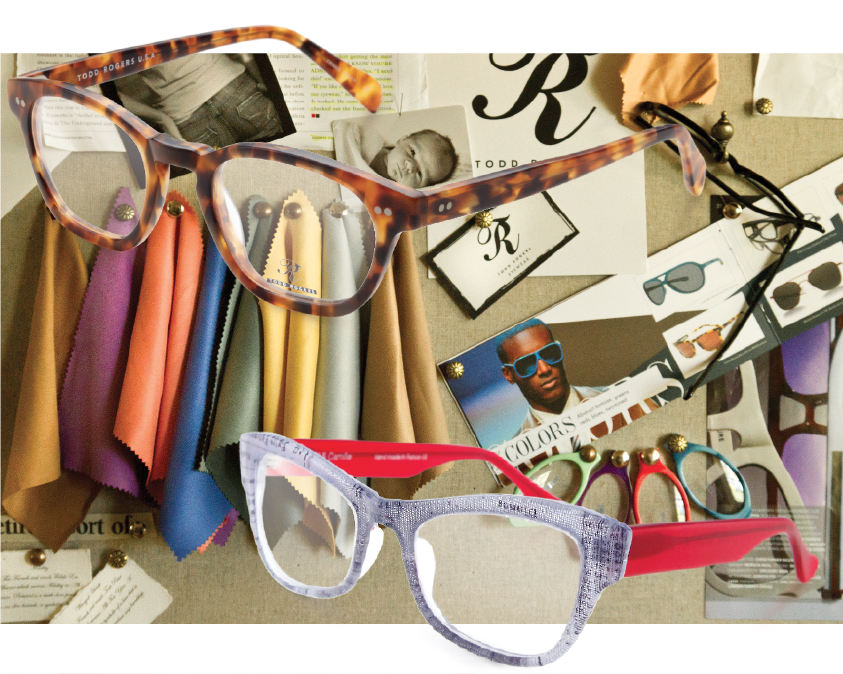 DESIGNING OPTICIANS
Meet 5 eyecare pros who create
classy glasses — and learn how to edge your way into their ranks
You really, truly love eyewear. You work with it all day — and then you dream about it at night. You drive your friends crazy critiquing the frame choices of TV and movie stars and even people you pass on the street. (Unless, of course, all your friends are opticians, too. Then they understand.) You have an eyewear wardrobe of a few dozen pairs. And although it was just a rumor that Sir Elton John rents a separate hotel room just for his glasses, you sighed a little bit just thinking about it, didn't you? Admit it: You have a deep desire to design glasses, not just sell them. INVISION understands. That's why we've interviewed five opticians who've added "designer" to their resume. Read on to learn how they did it — and how you can, too.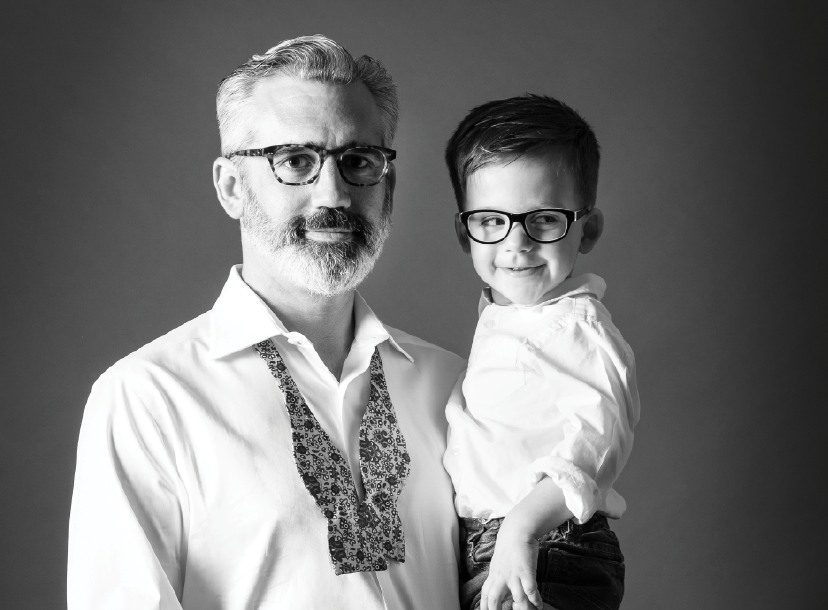 TODD BERBERIAN / ANDOVER, MA
Todd Berberian has been just a little busy lately. This month, he opens Todd Rogers, a new fine eyewear shop a few blocks from his old place in Andover, MA. He bought the former bar a year ago and has been busy gutting and redesigning it ever since. He and wife Leigh welcomed their second baby late last year — and while growing their family and local eyecare business, they've also been nurturing the Todd Rogers Eyewear line, now sold in more than 300 of his fellow indie eyewear shops.
Growing up in nearby Somerville, MA, Berberian says he was "a total cartoonist as a kid" and he also thought about going into women's clothing design. ("Such a beautiful canvas," he notes.) He credits his dad, an engineer, for teaching him how to use drafting tools — and when a friend introduced him to opticianry, he loved it. He began designing eyewear about a dozen years ago — after a dozen years as an optician — and started production of his own line a few years after that. His artistic nature spurred him on, but he was also tired of buying product for his shop that didn't meet his quality standards. His mom gets credit for that, he adds: She used to say "Buy right and buy once."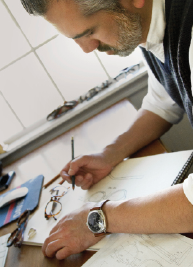 Although Berberian is the first in his family to enter the eyewear business, he cites both his father and grandfather as major style influences. (Of his granddad, he says, "I knew as a kid he dressed sharp and wore cool eyeglasses, especially in the pool hall. Wish I had his old frames still.") Other design inspirations include Sean Connery, especially as James Bond; Peter Sellers' "genius" in The Pink Panther movies; the kitsch film Barbarella; all kinds of music; and fashion designers Giorgio Armani, Yohji Yamamoto and Ralph Lauren.
The Tood Rogers line now includes about 35 ophthalmic styles and 15 sunglasses plus a dozen kids' styles. Originally Leigh's idea, Berberian says that adding the Jackson Rogers line for children went against his better judgment as an optician, but "wow, was she spot on! Kids need a new voice for their eyewear." And "voice" is right: Models have names including "I am: What I am," "I am original," "I am creative" and so on. Retail prices start at $269 for adult styles and $159 for kids.
"Designed by an optician" is the first thing you see on the toddrogerseyewear.com website — and even as his eyewear sells ever more widely, Berberian continues to think of himself as an old-school optician who will continue to fit customers. "It's important that I continue to work with our patients and clients," he says. "It allows me to test my designs on many faces and prescriptions." — Julie Fanselow
---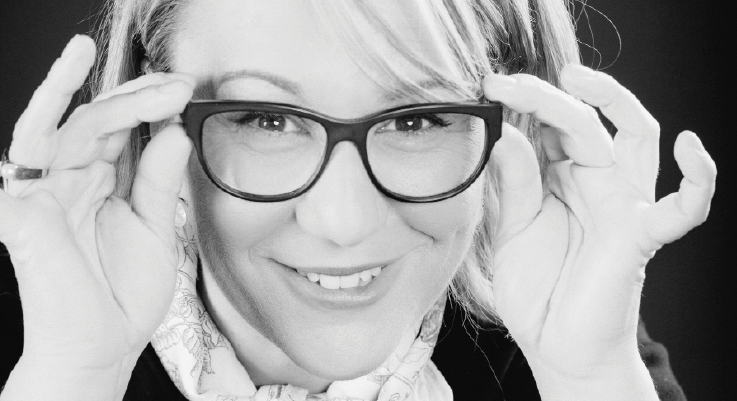 VALERIE VITTU / Philadelphia, PA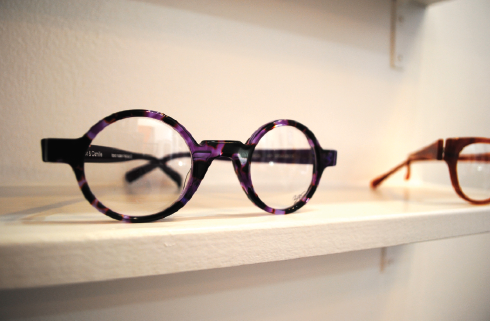 Valerie Vittu doesn't call herself a designer. "I just make glasses," she says. But seeing her in one of her two Margot & Camille shops, surrounded by her own creations and sporting a pair of bold neon yellow l.a. Eyeworks frames, you can drawyour own conclusions.
Vittu opened the first of her shops in 2005, but the eyewear line bearing the names of her daughters is less than a year old. She and her manufacturer, Fabrice Poncet, had been talking about a possible line of frames for several years until one day, he upped the ante and said she couldn't get a line out before Vision Expo.
"I said, 'Want to dare?'" she recalls. He asked her to give him all the designs by 2 p.m. the next day, when he'd have to fly back to France. She made her deadline, turning over 14 sketches. "I was ready," she says. "But I didn't know I was that ready."
Vittu's frames, which retail from $395, do not look like they were designed on a lark. She makes glasses that have their own fully-formed personality. She is particularly proud of a design where the pattern is immigration paperwork, black lettering on a light gray with red temples to give it that pop, which she pictures on an older woman to play up her gray hair.
She says that when frames are designed by non-opticians, they tend to lack a certain something. "It's like looking at a picture, and it's missing a piece of the puzzle right there in the middle," she says. And sometimes, while Vittu's own work may not look like much sitting on a shelf, "they do everything on the right person." — Cassie Owens
---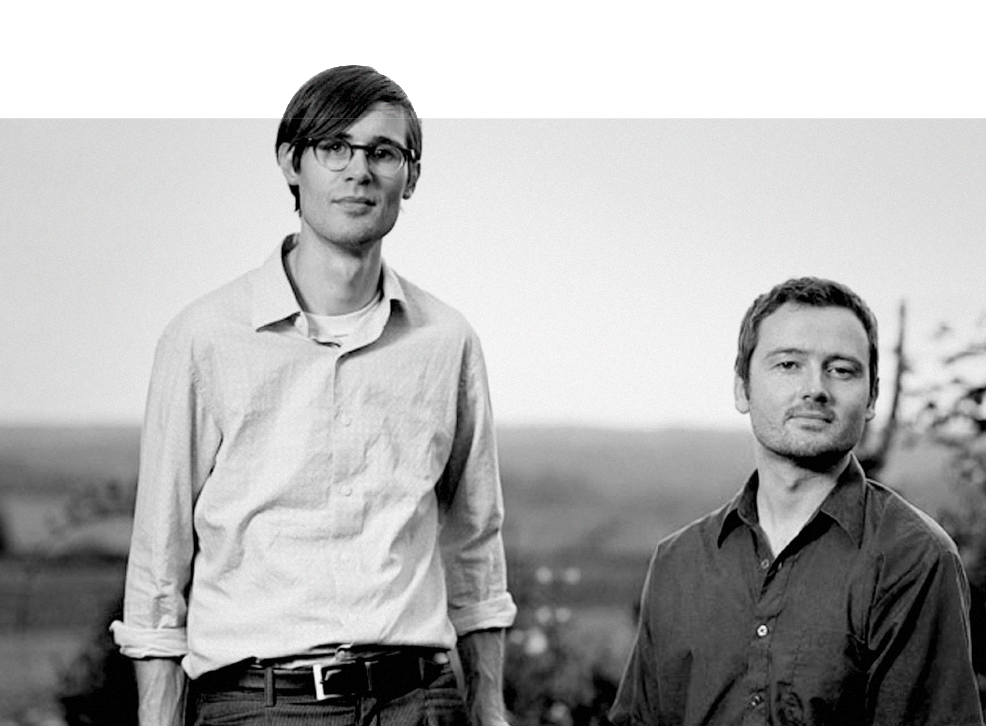 LEE KUCZEWSKI / New York, NY
Most days, you will find Lee Kuczewski selling eyewear at Silver Lining Opticians in New York City. He joined the Soho shop last August after seven years at Providence Optical in Rhode Island. But Kuczewski also designs limited-edition and bespoke frames for Lee Allen Eyewear, a company he and creative partner Declan Halpin run out of a former textile mill in Fall River, MA.
"I'd always been interested in eyewear because I could never find anything to fit. I have a head the size of an eight-year-old," Kuczewski says. When he found out about BK Optical, a small eyewear factory using vintage machinery in Attleboro, MA, he kept showing up until owner Andrew Cloutier gave him a job.
Unfortunately, Cloutier passed away suddenly from brain cancer shortly after Kuczewski's apprenticeship had begun. His family asked Kuczewski if he was interested in the frame-making machinery. Kuczewski and Halpin scrambled to raise the funds, and the pair launched Lee Allen in 2010.
Their designs are minimalist, retro-inspired with subtle touches: keyhole details added to the outside of the frames instead of just the bridge, bolts that on second glance were clearly left exposed for a reason. Custom acetates start at $850; limited runs sold in a handful of shops go for around $375.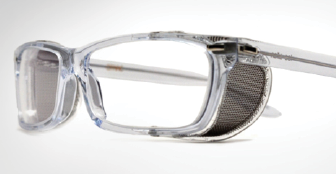 "Most of our design work happens at the jewelers bench at the studio in Fall River," Kuczewski says. "We both also do a fair amount of design work from our computers wherever we are," and sketches for new designs are rendered with a 3-D printer. A myriad of experiences inform Kuczewski's design choices. Resume highlights include an internship under Friedrich St. Florian, the architect who designed the National World War II Memorial; classes in jewelry and metalwork at the Rhode Island School of Design, the Penland School of Crafts and other schools; plus an assistantship to eyewear artisan Deb Stoner. Meanwhile, Halpin brings to the table a BFA in metalsmithing, sculpture and painting.
Kuczewski says design is about people and storytelling. "I'm very lucky to say that everything in life can be a catalyst for inspiration," he adds. Lee Allen will be featured in the forthcoming book Digital Handmade: Craftsmanship in the New Industrial Revolution, coming in May — so Kuczewski and Halpin may well inspire the next wave of creative pioneers. — Cassie Owens
---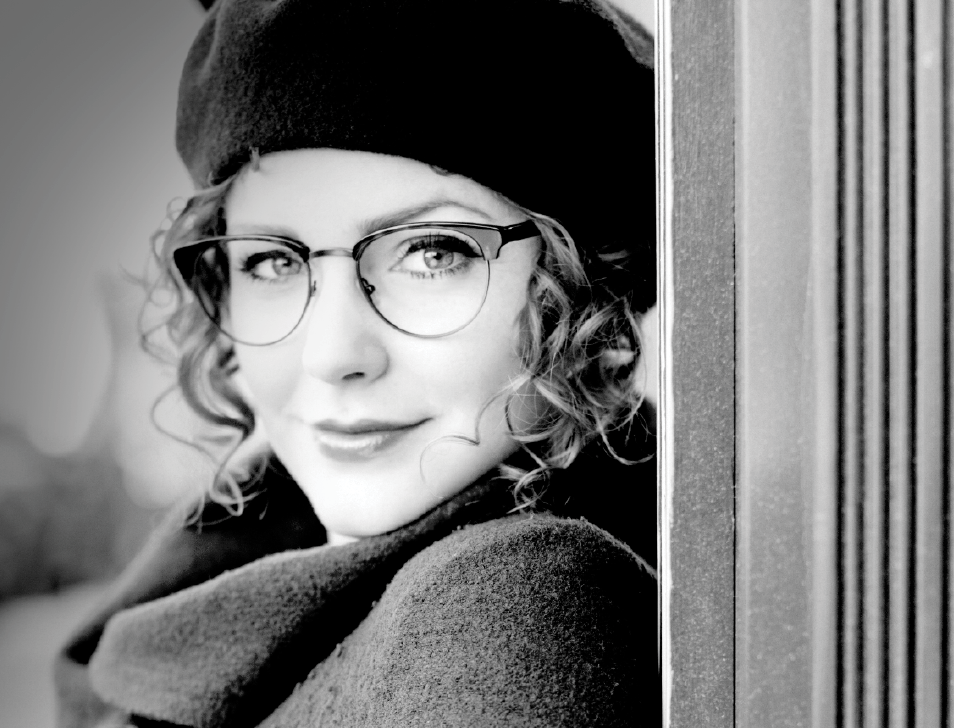 RACHEL AYARS / Chicago, IL
Rachel Ayars went to work in fashion design and high-end retail straight out of high school, but by her mid-20s, she yearned for something with more job security. She was also having trouble with her glasses when she walked into First Eye Care in Fort Worth, TX, and asked Deb Black for an adjustment. They got to talking about careers in vision care. Long story short: Black and Dr. Timothy P. Kret hired her within a week.
Ayars' next stop was Massachusetts, where she apprenticed with John Parrelli at Parrelli Optical and took opticianry classes at Benjamin Franklin Institute of Technology. In 2011, she met Chris Mantz, a fellow optician and the creator of Drift Eyewear. They dated long-distance for a while as Ayars finished her apprenticeship and licensing back East, then she began looking for a way to join her sweetheart in Chicago.
Ayars is now a sales rep for SHO Eyeworks in both New England and the Midwest. She works with independent ECPs to take what, for many, is their first step toward design via SHO's private label initiative, which allows optical retailers to create their own house line from a selection of 120 styles in multiple colors with custom engraving.
With her opticianry and sales skills secure — and opportunities to freelance on window and store displays when she's home in Chicago — Ayars sees product design as the next frontier in her career. She still remembers working with a client whose shifting bone structure had made it difficult to find eyewear that fit well. Ayars was able to resolve the issue for her, the woman cried with joy since she was able to see well for the first time in a long while, and Ayars knew for sure she'd found her calling. "I was that person who got an A in geometry," she says, and eyewear is akin to "3-D math ... it's a way to make something out of numbers that's going to fit on somebody's face." — Julie Fanselow
---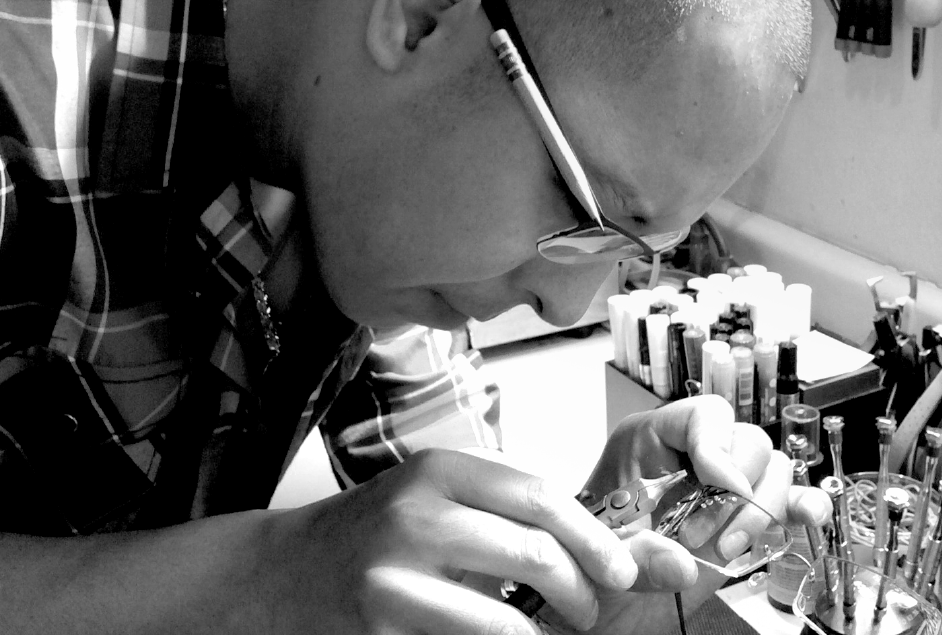 PAUL GARCIA / COLORADO SPRINGS, CO
Frame design is one way to follow your creative muse, but optician Paul Garcia has found another: bespoke lenses. With painstaking care, he creates lenses cut, drilled and embellished with colorful accents that give each wearer a one-of-a-kind look. "There are many worthy and celebrated frame makers, labs and fine boutiques around the world, but very few people are noted for elaborate lens fabrication," he says. "It is one of my most precious dreams to be among those who are known."
Garcia has been an optician for 16 years, and he now owns Caramel Lunettes (recently re-branded from its previous name, Charlotte's Optical) in Colorado Springs, CO. Custom lens work makes up only about 5 percent of his workload, but it's a growing part of his portfolio and one he cherishes.
"I started designing because I believe that optics is a wonderful, exacting and elegant science," he says. The design work has set his shop apart, and its exacting nature helps him deal with obsessive-compulsive tendencies. "This type of work is very therapeutic to me," he says. He limits the number of custom jobs he takes on so he can "make sure that each piece receives the focus and attention it deserves."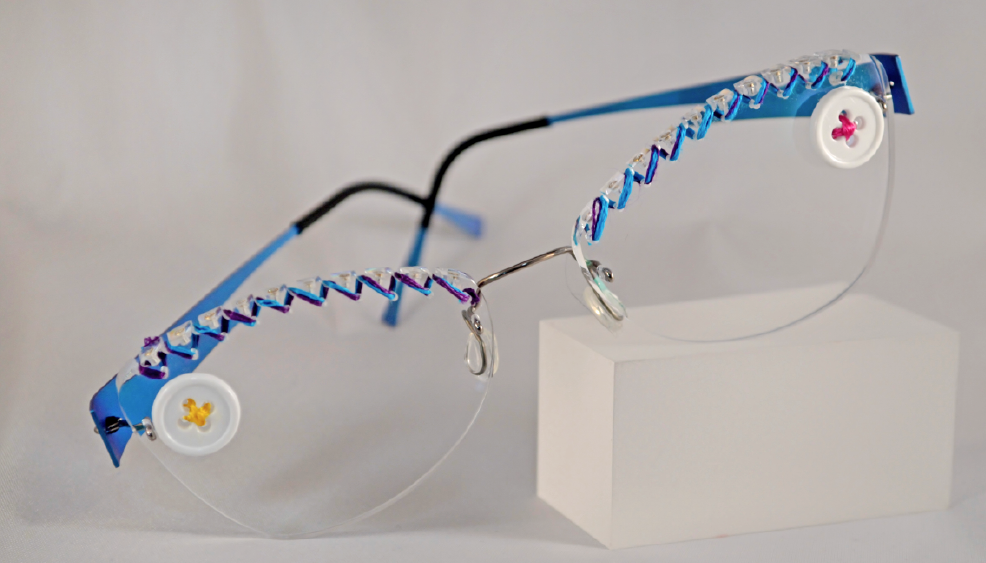 Garcia lists eyewear artisans Dzmitry Samal, Anna Karin Karlsson, Linda Farrow, Slav Nowosad and Lucas de Stael as design influences "because they aren't afraid to push the limit of what style is and what defines it. They don't wait for anyone to lay the framework for what they do, they just do it." But he goes beyond eyewear for inspiration. "I truly feel like it is everywhere. Simply color in general is a huge fuel for what drives me. Think nature. Think golden ratio. Think geometric shapes and patterns. If you look with open eyes, you can draw the harmony, beauty and mechanics from anything."
Garcia also listens to his customers for cues about what they have in mind, but sometimes they don't know that they want what you have until you show it to them." That's why the world needs artists, after all: to take figments of our imagination and make them visible. — Julie Fanselow
---
3 WAYS TO GET STARTED
Do you have designs on designing? Here are a few ways to pursue your passion.
JUST A TASTE
1. Ready to dip your little toe into design? Working with a private label partner is one way to move in that direction. Eyes on Linton in Delray Beach, FL, recently rolled out a private label in a partnership with SHO Eyeworks. "We decided to name the collection Chapman Optics because my father and my brother work at the optical alongside me," says J.M. Chapman, optician at the shop. The line especially appeals to people who want to support local businesses. Adds Dr. Tanya Gill of Oakland Vision Center in Oakland, CA, "We started a house brand to offer a lower cost second pair alternative. This idea has worked extremely well and we just wished we would have done it sooner."
ONLINE INSPIRATION
2. Looking for inspiration, partners, mentors and more? Websites we love for their attention to independent eyewear designers and brand storytelling include eyestylist.com (written in part by INVISION contributor Clodagh Norton), dailyoptician.com, eyewear-magazine.com and luxuryeyewearforum.com. All have strong social media presences, too; LEF's Facebook page is an especially good place for design-oriented shoptalk.
GO TO SCHOOL
3. Safilo will start a product school in Italy this fall, with three-year apprenticeships for up to 10 young professionals. Read the news release at invmag.us/4153. The Cass School of Design in London occasionally offers a short course in eyewear design; the next one starts April 15. See details at invmag.us/4154. New York-based eyewear design duo Coco & Breezy have an online project guide for do-it-yourselfers at invmag.us/4155.
Hear What the Industry Thinks About the Ultimate Lens Package by Essilor
Eye care professionals, patients, and Essilor sales consultants shared their feedback on the Ultimate Lens Package. Watch to see why they believe the innovation behind the lens can make the difference for your practice and for your patients. For more information on the Ultimate Lens Package, contact an Essilor Sales Consultant or click here.
---