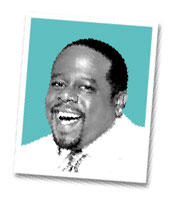 Ever hear of "Cedric the Entertainer"? While he's certainly a funny guy, his name was a bold statement of intent that helped him stand out from other similarly funny guys. You could benefit from a similar approach. How? (OK, deep breath.) Change your last name to "the Optician" (or "the Optometrist"). You'd definitely get tons of local news coverage for your bold choice. If you're not willing to go so far as legally changing your name, then do it informally: print it on your business cards, use it to answer the phone ("Hi, this is John the Optician"), etc.
This article originally appeared in the April 2015 edition of INVISION.
Hear What the Industry Thinks About the Ultimate Lens Package by Essilor
Eye care professionals, patients, and Essilor sales consultants shared their feedback on the Ultimate Lens Package. Watch to see why they believe the innovation behind the lens can make the difference for your practice and for your patients. For more information on the Ultimate Lens Package, contact an Essilor Sales Consultant or click here.
---