From smoldering summer looks to autumnal
wardrobe favorites, retro shades have vintage appeal
Here at the height of sunglasses season, it's a great time to serve up new shades with retro flair. Excitement abounds, with glam style updates oozing old-school charm and elegance. Women have a world of cat's-eyes and super feminine curvy shapes to explore, while men can enjoy classics fit for Hollywood superstars. Whether your customers want traditional retro shapes, timeless colors or classy decorative treatments, give them sunnies that offer unique style, quality protection and something a little bit out of the ordinary for the still-sizzling weeks and months ahead. — CLODAGH NORTON
ALL PRICES MSRP, EXCEPT WHERE NOTED.
This article originally appeared in the July-August 2015 edition of INVISION.
BEBE
For the modern-day Jackie O, model Misfit (BB7142) has that soft classic rectangle shape that's been popular for decades. Solid frame fronts meet triple laminate animal camouflage temples — very trendy this season. Misfit comes in jet, topaz, olive and amethyst.
(800) 505-5557 | altaireyewear.com
$163
---
ORIGINAL PENGUIN
Dapper for guys, The Patrick has the enduring appeal of classic vintage — think Cary Grant or Robert Redford — and great color options including this bi-tone pale khaki-tortoise colorway.
(800) 627-2898 | kenmarkoptical.com
$165
---
JUST CAVALLI
Elements of transparency and carefully matched materials characterize model JC672S, featuring a rounded profile. The acetate front creates a contrast with the transparent temples, which allow a glimpse of the metal core within. The Just Cavalli logo appears on the temples.
(800) 537-9265 | marcolinusa.com
$140
---
PERSOL
A subtly squared, masculine style available with a variety of lens colorations, model PO3110S has innovative detailing inspired by the mechanics and style of vintage typewriters, including a smartly detailed bridge. Metal rivets bear keyboard letters and radial incisions embellish the stem tips.
(800) 422-2020 | persol.com
$360
---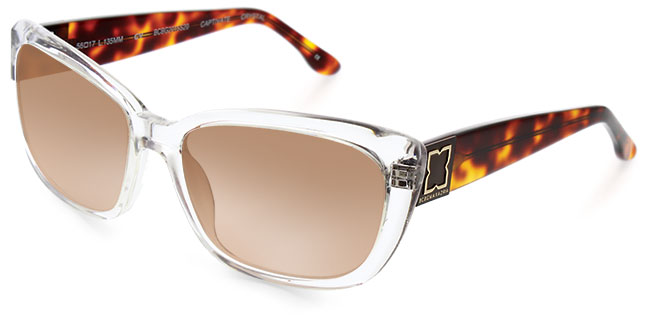 BCBGMAXAZRIA
A quintessential look for modern retro, model Captivate (in crystal with tortoise or black) combines classical colorings for a spectacular statement frame.
(800) 645-3733 | cvoptical.com
$168
---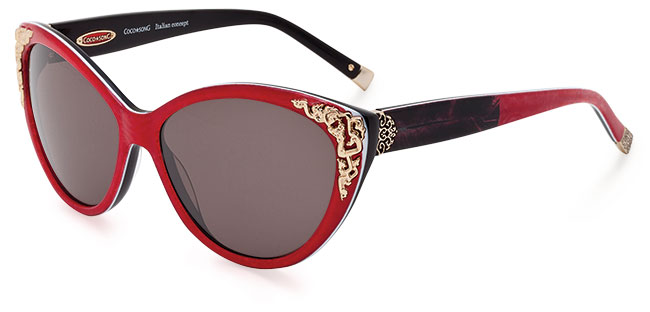 COCO SONG
Ornamentation is the key to the modern elegance of model Rose Room. Elaborate oriental inspired decorations add a twist to a classic cat's-eye in vibrant red with black gradient lenses.
(305) 763-8981 | poetseyewear.com
Price on request
---
PATTY PAILLETTE
Some girls love pink, and model Olivia by designer Patrizia Shelabarger comes in one of the brightest shades of the season. A perfectly round, slightly oversized eye shape with two-tone effect and tiny stars decorating the temples, this is Italian chic at its best.
(813) 444-8803 | binocleuses.com
$480
---
Hear What the Industry Thinks About the Ultimate Lens Package by Essilor
Eye care professionals, patients, and Essilor sales consultants shared their feedback on the Ultimate Lens Package. Watch to see why they believe the innovation behind the lens can make the difference for your practice and for your patients. For more information on the Ultimate Lens Package, contact an Essilor Sales Consultant or click here.
---