Step boldly into the future with eyewear
featuring high-tech materials and design
Eyewear's horizons are expanding. Materials continue their march into the future, with traditional zyl and classic metals joined by an impressive variety of super high-tech solutions allowing for lighter, more functional eyewear that refuses to concede any style points. Over the next year, expect to see increased use of carbon fiber, rubber, and grilamid, as well as patented miracle materials like Silhouette's SPX or BLAC's polyamide material. But it's not just in materials where innovation is happening. The year's most notable technological advances also include a collection of brilliantly creative hinges, manufacturing techniques borrowed from the fine arts, and state-of-the-art lens technologies that put harmful rays in their place. The future is here. — C L O D A G H    
N O R T O N
ALL PRICES MSRP, EXCEPT WHERE NOTED.
---
IC!BERLIN
German technology goes to charm school in Mystical (seen here in fashion silver), one of eight elegant metal frames in the new "Something I want … to tell you" collection. Shapes reminiscent of the 1950s and '60s come in four colors that shimmer like jewelry for the face, each with the brand's signature screwless hinge system.
(646) 257-5716 | ic-berlin.de
$459
---
FLEXON
The new Nike Flexon Hyper collection pairs the breakthrough memory metal with a TR-70 chassis sealed inside rubber. The result: Outrageous bendability and lots of style. Available in two models, the 4258 and 4259 (shown here).
(800) 645-1300 | marchon.com
$255
---
OVVO OPTICS
Combining wood's natural beauty with modern science, Ovvo's wood and carbon fiber collection offers lightweight elegance that's built to last. Woods featured include zebrawood and Gabon ebony from West Africa, redheart from Central America and white oak from Northern Europe.
(855) 393-6886 | ovvooptics.com
$535
---
UNDER ARMOUR
Keepz, part of the Storm Collection, feature Zeiss lenses that repel oil, bug spray and salt water. The ultra-light, super-flexible frames combine titanium and Grilamid, with a three-point grip to ensure a secure, comfortable fit.
(516) 576-9100 | underarmour.com
$145
---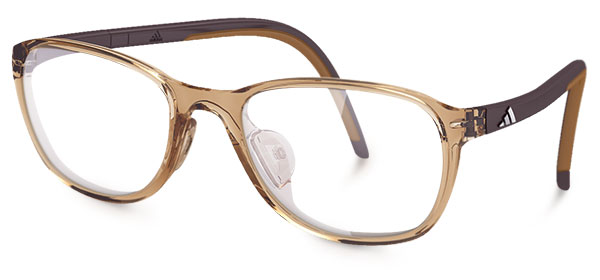 ADIDAS EYEWEAR
Ah, it's good to be young. The INVOKE youth collection helps young athletes achieve new heights — and feel great while doing it. Frames feature 360-degree hinges for flexibility, plus proprietary SPX and Performance Steel for extreme durability.
(800) 223-0180 | adidas.com/eyewear
PRICE ON REQUEST
---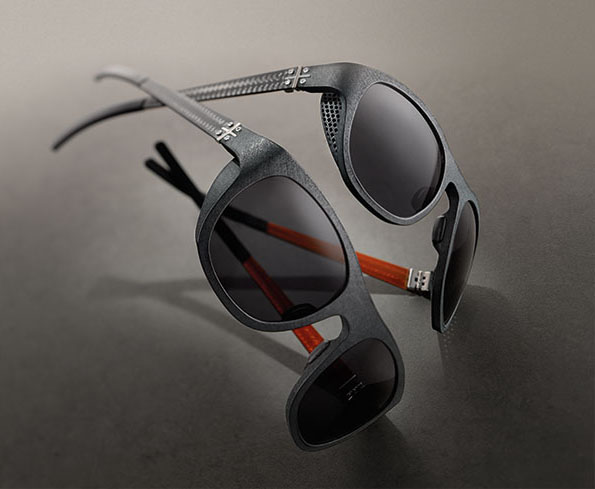 BLAC
Blac+ models 46 and 48 feature carbon-fiber templates, custom titanium hinges and a front containing an exclusive 3D-lasered polyamide material called PP22 optimized for strength, lightness and durability. Premium sunlenses from Christian Dalloz Sunoptics offer complete sun and glare protection.
(888) 804-9627 | bellinger.dk/blac
$595
---
MOREL / OGA
Ready to flex? So is Trad. With its patented spring hinge containing a 1.4mm stainless-steel wire folded into a clip shape, Trad offers superb functionality and singular personality. Available in four colors — including black, crystal and (a particularly eye-catching) red.
(800) 526-8838 / morel-eyewearusa.com
$389
---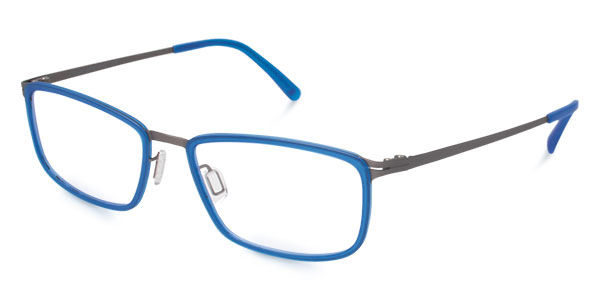 MODO EYEWEAR
Pictured here in light blue, Paper Thin Titanium Style 4052 offers super-light style in a combination of beta titanium and TR90. The line focuses on comfort for the fashion-conscious individual — and a youthful, flattering look that fits many face shapes.
(800) 223-7610 | modo.com
$261
---
SERENGETI EYEWEAR
Brera's copper beryllium hinges don't just look like miniature pieces of art, they were made using the same method: lost-wax casting, an ancient process typically used to create jewelry and fine art. These stunning frames also feature ultra-light lenses, chemically tempered for scratch and impact resistance.
(800) 221-9035 | serengeti-eyewear.com
$270
---
DERAPAGE
For a simple concept executed beautifully, check out the hinge on the MoleCube Series 100. Made of triple-ply metal, the patented square hinge is hidden in the temple, connecting to the front in a new "click-out" mechanism. The small, cube-shaped screw requires no adjustment and won't unscrew itself.
(314) 241-9410 | derapage-eyewear.com
Distributed by Studio Optyx
$390
---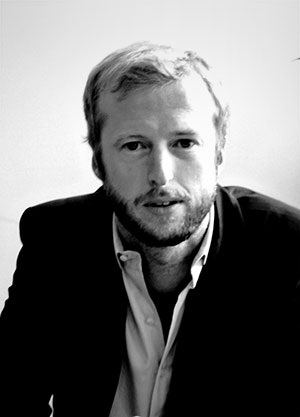 DESIGNER INSIGHTS
Giovanni Lo Faro
Managing Director, Modo Eyewear
During your time in optics, what have been the key technological breakthroughs in eyewear design?
The use of titanium is definitely one. It's the perfect material for a frame, being so light and resistant. And the beta-Ti variant makes it so pleasantly flexible. MODO advocated titanium from the very start, with our own minimalistic and function-driven style. Our latest declination combines it with colorful and mounting-friendly TR90 plastic.
What has been your most successful innovation in the last few years?
Our Paper Thin collection is the wildest success we've experienced to date. It's made of a beta-titanium chassis combined with a TR90 plastic eye rim. The press is raving about it and our customers are loving it. We think it's because it blends the color and warmth of a plastic frame with the comfort of a titanium frame.
What's ahead for MODO?
Our upcoming collection extends the Paper Thin collection into new shapes and colors, and a semi-rimless construction — the ultimate in lightness and comfort.
Hear What the Industry Thinks About the Ultimate Lens Package by Essilor
Eye care professionals, patients, and Essilor sales consultants shared their feedback on the Ultimate Lens Package. Watch to see why they believe the innovation behind the lens can make the difference for your practice and for your patients. For more information on the Ultimate Lens Package, contact an Essilor Sales Consultant or click here.
---