Get ready for glamour and tech galore in season's latest sunwear selections
Want to set your sun-seeking customers' hearts racing? Whether for last-minute spring break buys or everyday wear, our wish list of sunglasses offers ideal choices that are on-trend, offbeat and full of luxurious details for men and women of all ages. From smaller heritage labels to designer brands and cutting-edge tech, think of these examples as a mere taste — impressive, we know! — of the sunwear you'll see in New York this month. It's a perfect starting point for color excitement, clever design and trend-driven artisan embellishment for the new season. — C L O D A G H N O R T O N
ALL PRICES MSRP, EXCEPT WHERE NOTED.
This article originally appeared in the March 2015 edition of INVISION.
---
CUTLER AND GROSS
The British brand promises color, exoticism and immaculate design in its new Circus collection. Model 1182, the Trapeze, demands attention with its curved angled frame with metal temples. The jade snakeskin effect detailing on acetate will thrill those who want to make a spectacular entrance.
(212) 431-4440 | cutlerandgross.com
$565
---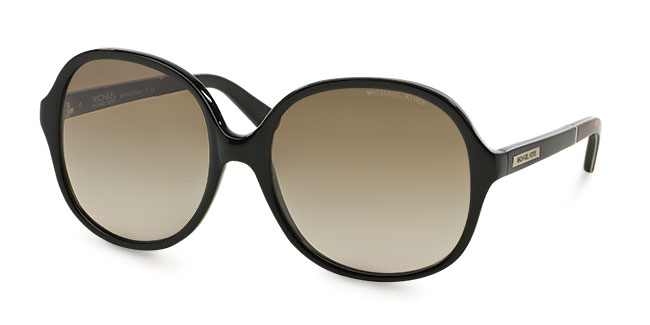 MICHAEL KORS
The MK6007 from Michael Kors is sleek, feminine and up-to-the-minute on detail, with a beguiling oversized look. Available in black/dark tortoise, dark tortoise/snake, snake/milky brown and oak white/black.
(800) 422-2020 | luxottica.com
$140
---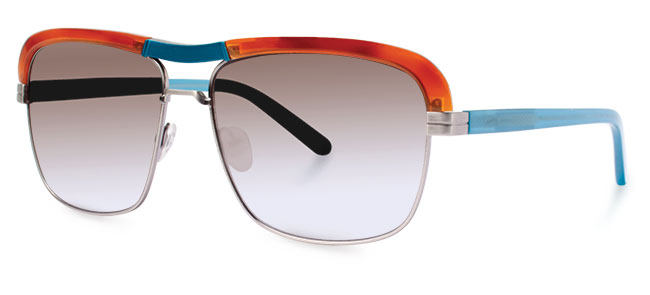 KENMARK OPTICAL
The Strand by Original Penguin has a slick and dashing look, for men who seek classic style with fashionable nuances. Its easy-to-wear shape is uplifted by the dual tone top bar and coordinating temple color.
(800) 627-2898 | kenmarkoptical.com
$160
---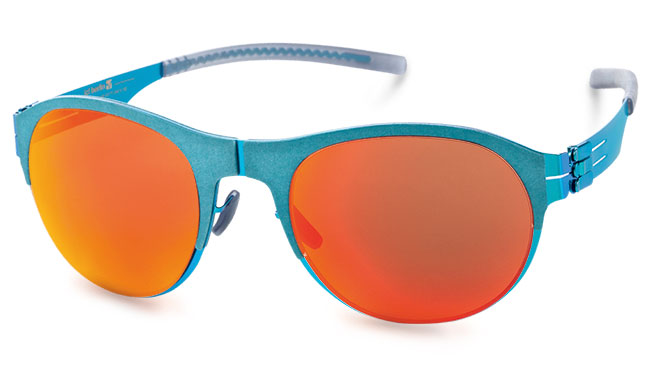 ic! BERLIN
Model 67 Nixenstrasse takes a new eyewear material to a new level. This hybrid frame — part of the plotic collection — is a pioneer in using layers of 3D printed material with metal. Lightweight and futuristic, with high-tech design and mirror lenses.
(866) 634-8990 | ic-berlin.de
From $480
---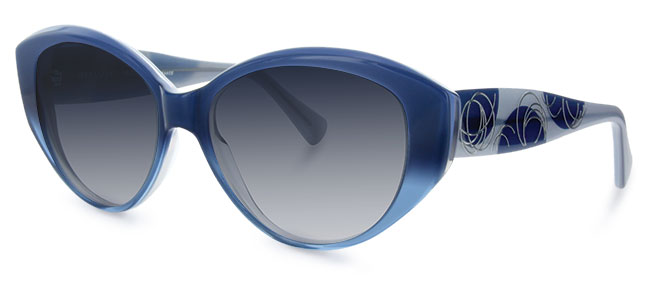 LAFONT
A highlight of the spring/summer 2015 Lafont Paris collection, model People's scrolling details on the temple and shapely front combine in a sumptuous ladies' sunglass consistent with the French label's charming, refined style.
(800) 832-8233 | lafont.com
$415
---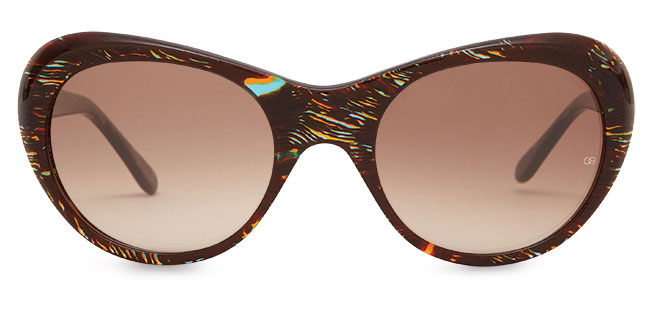 OLIVER GOLDSMITH
Model Majesty is as regal as its name, created in a kaleidoscopic multicolored pattern that makes a bold impression on the face. An oversized luscious acetate design, it's an accessory piece to stride out in.
44 (0) 208 455 6948 | olivergoldsmith.com
$405
---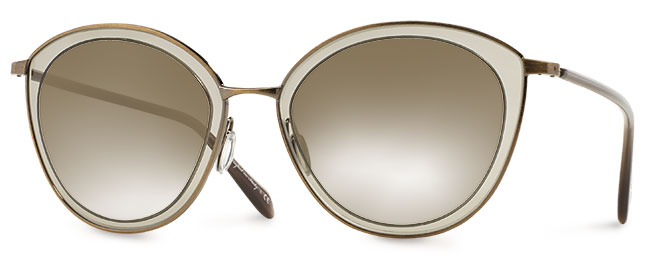 OLIVER PEOPLES
For a '60s mood, model Gwynne is a winner in the fashion stakes. With an upswept shape that's ideal for the glamorous style-conscious woman, this alluring design features a delicate outlining of the lens in white and gold.
(310) 657-2553 | oliverpeoples.com
$435
---

FLEXON SUN
New from the memory metal leader, model FS-5025 is an introduction to cutting-edge sunwear for 2015: The PolarRepel lenses were developed in collaboration with Zeiss to ensure comfort, durability and advanced optical clarity. Super design details include sun lens tints, a raised two-tone end piece and a new temple tip shape.
(800) 645-1300 | marchon.com
$295
---
SALT OPTICS
Voluminous acetate gives SALT's model John — one of the brand's new 2015 HALO styles — a distinct retro look. The oversized frame fuses vintage with modern cool. SALT's polarized lenses offer optimum visual clarity as well as backside AR and hydrophobic coatings.
(888) 702-7258 | saltoptics.com
$415
Hear What the Industry Thinks About the Ultimate Lens Package by Essilor
Eye care professionals, patients, and Essilor sales consultants shared their feedback on the Ultimate Lens Package. Watch to see why they believe the innovation behind the lens can make the difference for your practice and for your patients. For more information on the Ultimate Lens Package, contact an Essilor Sales Consultant or click here.
---