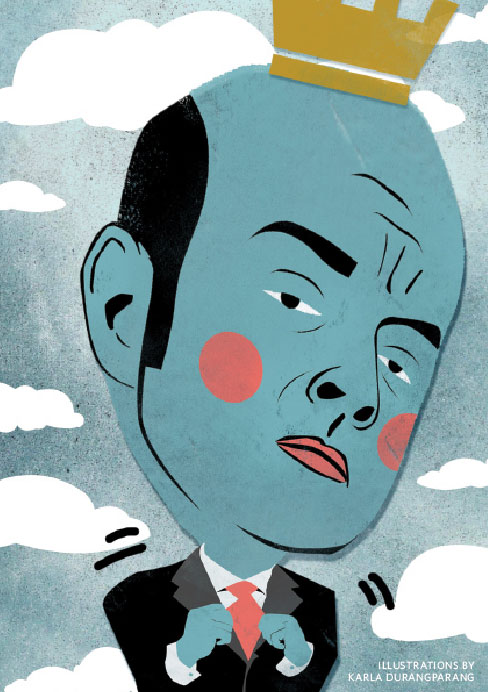 This high-producing optician is creating unnecessary drama for his colleagues. How can his manager rein him in?
Peter Hastings, the top optician at Liberty Eye Care, was at it again. He was helping Diane Bellamy, who after three years was finally ready to update her glasses. She had selected a pair of budget frames that she'd likely pair with basic polycarbonate lenses.
"Diane, you're my favorite patient," he said. (Peter made this remark often.) "I want to give you a 20 percent discount on your purchase today. And I know you're anxious to get your new eyewear, so I will put a rush on it and I'll have them ready for you in two days."
Diane was pleased, though she was in no actual need for a rush. "Oh, Peter, that's so nice of you!" she replied. "You know I always tell all my clients at the salon to come see you." As Peter wrapped up the sale, he handed Diane a stack of his business cards and promised to come see her soon for a trim.
After 15 years as a talented registered optician — five of them at Liberty Eye Care — Peter had built a substantial following of patients. Soon after joining Liberty's staff, he became the top producer among Liberty's seven opticians, generating nearly a million dollars in charges each year. With his passion and joyful demeanor, he often energized his colleagues. At the same time, though, he had habits that were making him something of a pariah among the other opticians.
The more successful he became, the more Peter seemed to want to promise the sun, moon and stars to everyone who walked in the door — and throw the shop's longstanding discounting policy out the window. Even more worrisome, he'd also started making disparaging remarks about co-workers to clients. Just that week, office manager Maryanne Milton overheard him say, "These seg heights are off. Who did you work with? Next time, ask for me. I'll take good care of you."
Patients remembered Peter, and referred their friends to the practice to see him. He would often have patients wait in reception until he was available, even if other opticians were free. Peter's head was getting quite big — but the company was growing, too.
Maryanne knew it was time for a meeting. During the busy back-to-school rush, she'd had trouble making time for a formal sit-down with Peter, yet she knew she couldn't let the issue fester any longer. She decided to bring up the discounting and over promising after work one day in her office.
"Peter," she began. "You are a wonderful optician and the best salesman we have. But you know we have strict policies here on discounts and and turnaround time. You know any courtesy savings given must first be approved by a manager. We do this to provide a repeatable experience for our patients. For you to give so many discounts is not only bad for our bottom line, it sets a precedent for these patients in the future.
"And when you promise a two- or three-day turnaround instead of our seven- to 10-day policy, you know that creates all kinds of problems," she continued, noting the time last week Peter implored his colleague Connie to deliver to a patient on her way home ("They live in your neighborhood," he'd said), or the numerous instances lately that Liberty had clients become impatient and upset when their eyewear wasn't ready as promised.
Peter was indignant. "Most of these patients wouldn't come here if not for me," he said. "The money you save on marketing more than makes up for the discounts I give. Besides, my numbers speak for themselves."
"Peter, it's not just the discounts. I think you're setting all of us up to fail when you overpromise. We have scripts and standards for a reason," said Maryanne.
"I don't see it that way. I'm putting the patient first and creating a 'wow' experience," Peter said, growing more defensive.
Maryanne ended the meeting unresolved to take time to consider Peter's responses. She knew she had let Peter's bad habits build for far too long — and they were in danger of becoming the norm.
---
T H E B I G Q U E S T I O N S
1. Is Peter a superstar optician or a troublemaker? Would you fire him — or promote him?

2. Should Maryanne be flexible on office policies, in light of Peter's success? How?

3. How can Maryanne help Peter work more productively with the rest of the optical team?

---
Real Deal Responses
DR. MICHAEL D.
ELDERSBURG, MD
Maryanne has two choices. Option one: Fire him. Who is the boss? It is the leader's problem for letting this get so far out of hand. Peter has been told about what he doing wrong in the past. He either does not care because he is soooo sure that he is right, or genuinely does not understand. Either way, it's most likely he is not open to change. (If Peter stays, be prepared to replace the rest of the staff, as Peter does not seem to play well with others.) Just because Peter is toxic for the practice does not mean all his ideas are bad. So option two would be: Sell him the practice.
---
TIFFANY E.
WINCHESTER, VA
If turnaround time is an issue for Peter, they should look into stock lenses and possibly do in-house edging to expand on the great customer experience. An optician with a loyal following is hard to come by these days. Someone who refers patients, genuinely likes selling eyewear and tries to go above and beyond is worth their weight in gold.
---
DR. TOMMY L.
SAN JOSE, CA
Maryanne needs to be firm with Peter. Any deviation from official office policy could result in legal problems with other employees who may feel that Peter was treated differently than they were. She must work closely with Peter so he understands the team philosophy of the practice; that it is a family and not individuals who only care for themselves.
---
JOHN L.
MADISON, IN
There is a saying, "It's not the employee you fire that will keep you awake at night, it's the one you don't." Although Peter is certainly a high-performing employee, he is not a superstar; he's a prima donna. Peter must go.
---
DR. JOSEPH S.
NEW KENSINGTON, PA
Peter is a superstar who has gotten off track! He needs to be coached to work within boundaries without stifling his creativity. I would neither promote nor fire him, but give him a chance to change. Maryanne could give him small, incremental steps to improve. Only if he refused to change would I replace him.
---
KATE G.
ARLINGTON, VA
Although Peter aspires to be the best on staff and to boost the bottom line, he is harmful to employee morale. I cannot think of an owner with a successful business who would tolerate an employee running the show without express approval from the manager.
---
MARTHA D.
FORT WAYNE, IN
I cannot abide an optician who puts co-workers down to bring himself or herself up. That is not being a team player. You have to have guidelines to run a successful business, and if you have an employee who refuses to follow those guidelines, they should be let go.
---
CHARLOTTE B.
TORRANCE, CA
I would neither fire nor promote Peter. Have him teach the others what he does — once you get him to stop giving away the store.
---
BARBI T.
COLUMBUS, OH
Peter doesn't listen. No matter how much he sells, if the boss says no discounts, there are no discounts. (Maryanne is not the owner, but a manager. She does not have the ability to be flexible unless she brings this matter to the owners.) Peter also seems to contradict himself. If he is such a super optician, why is he selling budget frames and the worst lenses available? By not following the rules and making them up as he goes, Peter is acting like an owner — which he has no business doing. A "come to Jesus" meeting is in order.
---
ROBERT M.
EDINA, MN
Peter must be reined in, or discontent and havoc will prevail. In a positive manner, Maryanne can explain that overpromising makes him and the entire company look bad. Underpromise and overdeliver. Instead of discounts, put together a gift package for patients, and have him be a part of that.
Hear What the Industry Thinks About the Ultimate Lens Package by Essilor
Eye care professionals, patients, and Essilor sales consultants shared their feedback on the Ultimate Lens Package. Watch to see why they believe the innovation behind the lens can make the difference for your practice and for your patients. For more information on the Ultimate Lens Package, contact an Essilor Sales Consultant or click here.
---