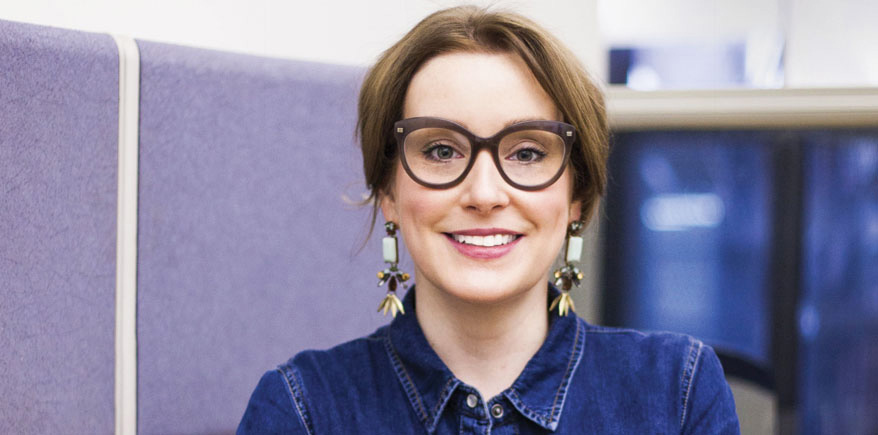 As I write this, I am currently coming off my Vision Expo East hangover. I don't know about you, but there is something about the frenetic pace, the excitement of all the new stuff to see, and the pure stamina required that, for me, just requires a bit of recovery. Not to mention the sweet, sweet reunion with my own bed that makes waking up that much tougher.
Fortunately, the magazine cycle rests for no man … or show … and I am processing all the amazing experiences the show afforded me. I had the incredible opportunity to meet some of you personally at Expo for INVISION's first ever Brain Squad portrait studio (See — another perk of being a member! If you're an owner or manager, sign up here: invmag.us/brainsquad) and hearing from you in-person how much you enjoy INVISION makes me ecstatic! I cannot wait to do it again. Putting faces to your names and learning about how we've helped your business just fills me with joy.
Unfortunately, though I am richer for the experience, I am also broke from my week in NYC! If you're anything like me, you're probably reeling too from the expense a trip like that entails — the travel, the hotel, the new products, the entertainment! If you're looking for ways to pinch a few pennies to recuperate, then look no further than our Big Story — Hey, Big Spender! — on page 36. It's chock full of ways, big and small, to save your business a few dollars.
And since we should be firmly into spring (please!) by the time this issue hits your mailbox and spring is a time for renewal and rebirth, perhaps it's also a good time to look at how environmentally friendly your business is and kick it up a notch? Earth Day is April 22 after all. Check out Seeing Green on page 47 for ideas some ECPs have implemented in their businesses, as well as tips from two design pros.
Best wishes for your business,
Dee Carroll

EDITOR-IN-CHIEF
This email address is being protected from spambots. You need JavaScript enabled to view it.
Five Great Tips From This Issue You Can Try Today
Forget the beach reads this summer. Go for the business reads instead. (Manager's To-Do, page 20)
Still trying to understand those darn Millennials? We've got some news that might help. (Now See This, page 32)
Don't just wait around for the bad reviews; proactively collect the positive ones! (Tip Sheet, page 52)
Are you a trunk show newbie? Here's a quick cheat sheet of the work it will entail. (Ask INVISION, page 58)
Don't think workplace bullying happens in our industry? Think again. We've got the sneaky ways you might be missing. (Columns, page 56)
---
This article originally appeared in the April 2018 edition of INVISION.